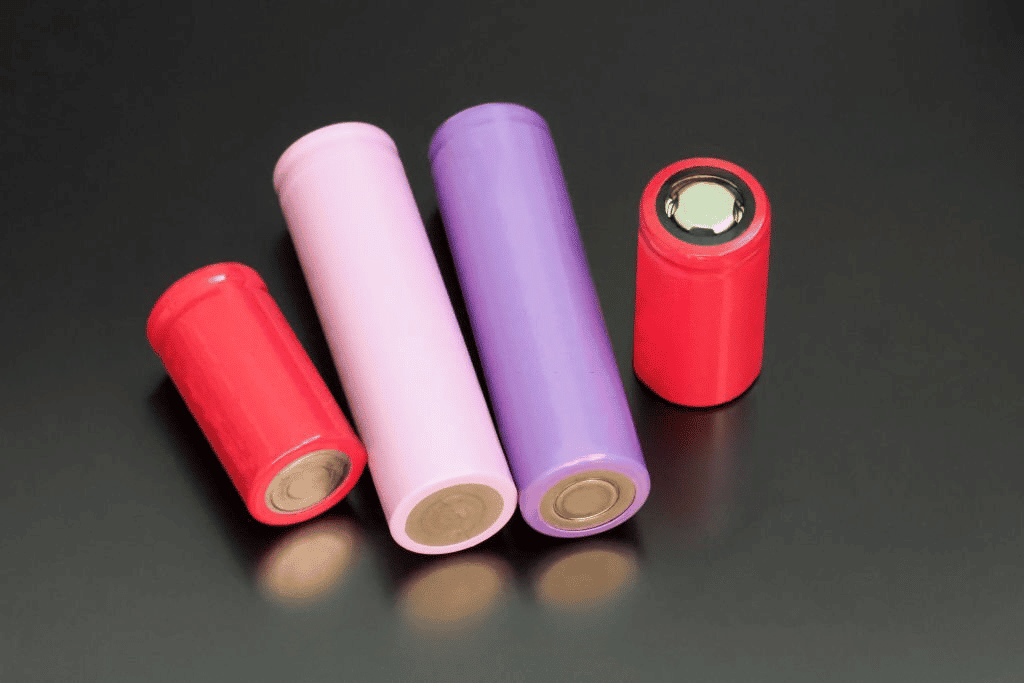 Image Source: iStockPhoto
The battery industry, especially lithium-ion manufacturing, has been growing exponentially due to the demand for reliable power sources for portable applications. Among them, the 18650 and AA batteries are the most used in powering modern-day electronics, devices, and even vehicles. They are known for their reliability, durability, safe operation, and extended lifespan.
But which one of these batteries should you choose? How do 18650 batteries differ from AA batteries? And what are the ideal applications of these respective options? Are there any advantages in using 18650 batteries over AA batteries or vice-versa?
In this post, we will answer all of these questions. We will be doing this by comparing the SunlyPower 18650 battery to other types of commercial AA batteries in the market. By the end of this power, you will be able to decide which between the 18650 and AA batteries can cater to your needs.
Is 18650 Battery Same as AA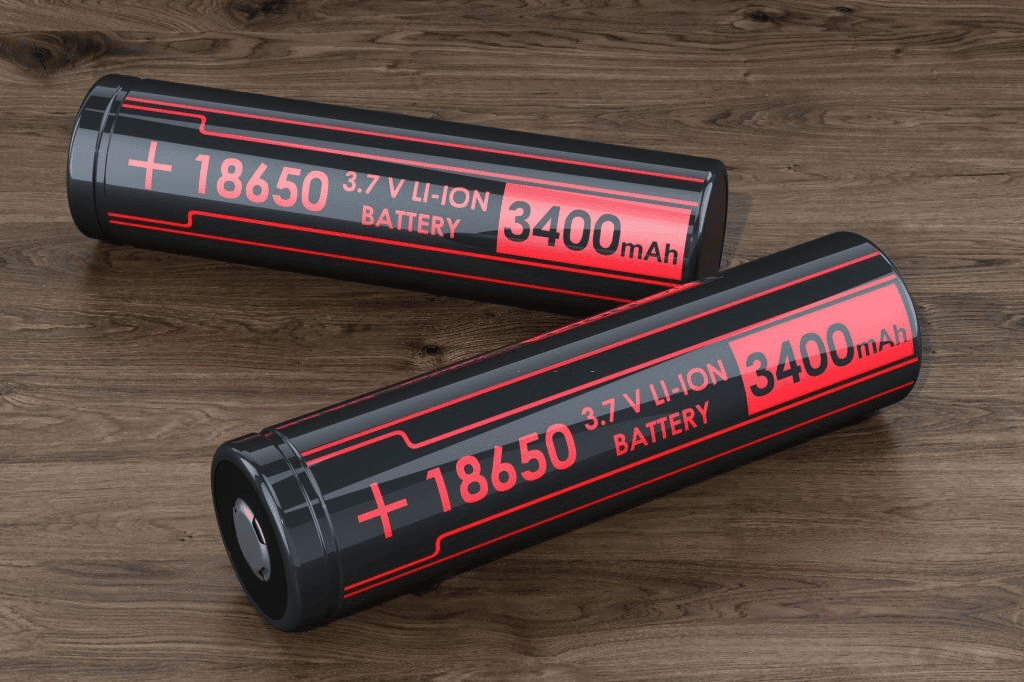 Image Source: iStockPhoto
The short answer to this question is no. The primary difference between these batteries is their size. And because of the size difference, there's also a variation in their discharge.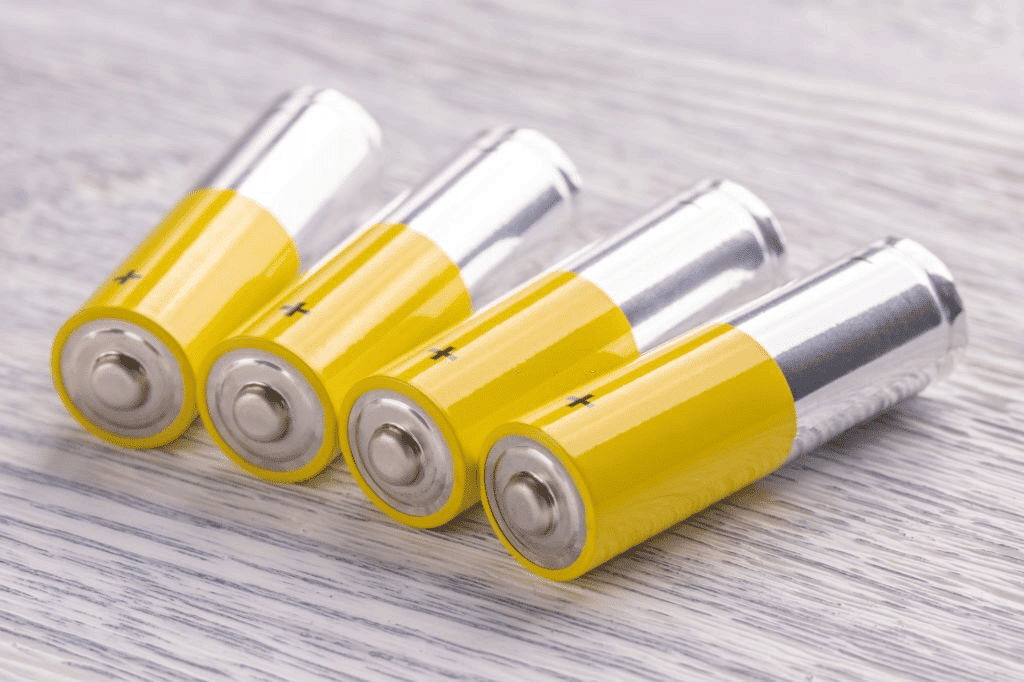 Image Source: iStockPhoto
Furthermore, 18650 batteries are known for their multiple battery chemistries. However, AA batteries offer more battery chemistries. Aside from that, these two batteries are equipped with their respective voltages.
18650 Batteries
Size – 18.6 mm x 65.2 mm
Voltage – 3.6 volts
AA Batteries
Size – 14.5 mm x 50.5 mm
Voltage – 1.5 volts
18650 Batteries and AA Batteries Similarities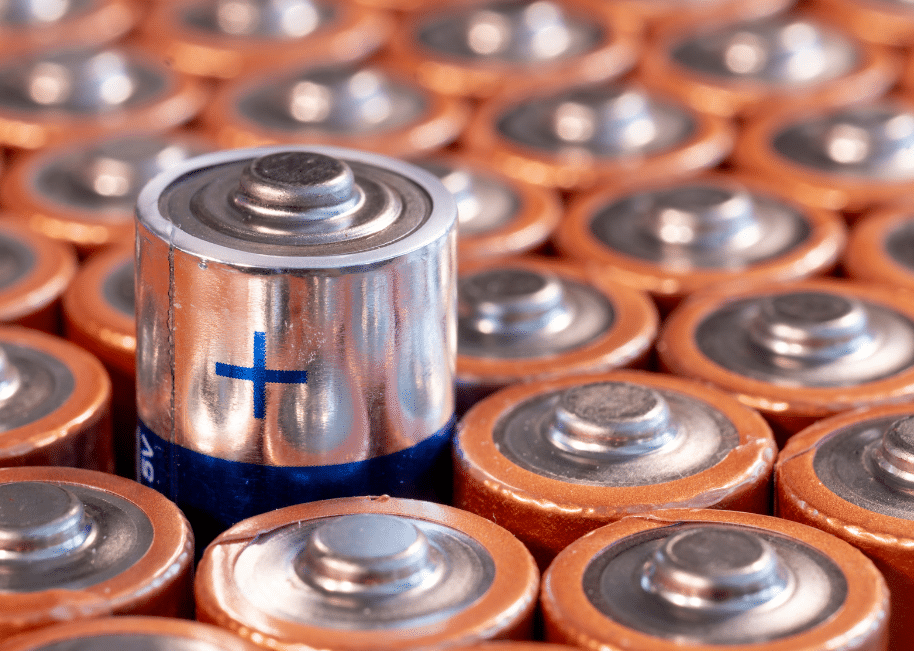 Image Source: Canva
The key similarity between 18650 and AA batteries is their shape. These two portable power sources have cylindrical shapes, despite having different sizes. They also come in various battery chemistries. Moreover, they are used for powering electronics. Aside from these things, no more similarities can be found.
AA vs 18650: What's Their Differences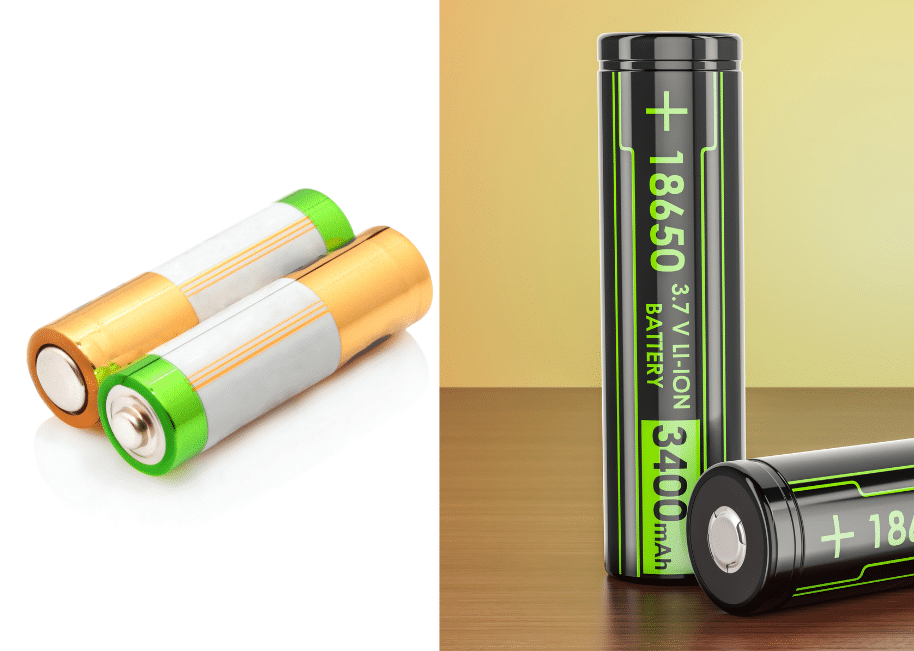 Image Source: Canva
In a nutshell, the primary difference between AA and 18650 batteries is their size. The size difference allows them to store varying amounts of energy. Some low-drain 18650 batteries can store energy up to 14.8 Wh. Meanwhile, lithium-ion AA batteries can store energy up to 5.55 Wh.
Are 18650 Batteries Rechargeable?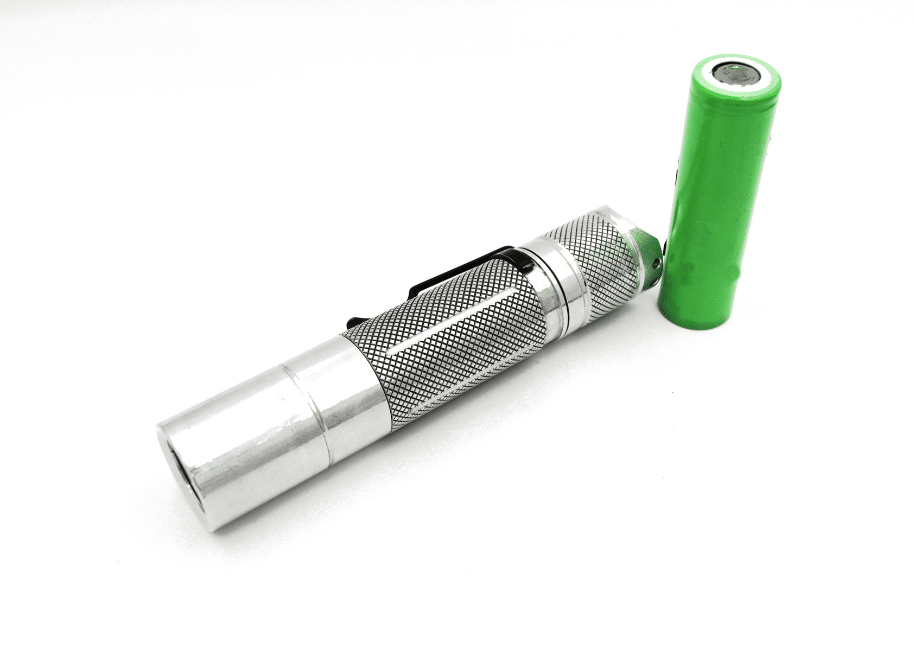 Image Source: Canva
Yes. These 18650 batteries are actually rechargeable due to their lithium chemistries. They don't have "memory" problems, which enable you to recharge them in their respective chargers–given that the batteries are not too cold or hot. You can recharge them up to 500 times, depending on their rated cycle.
Based on the 18650 battery wiki, the most popular brands of 18650 batteries are Samsung, Epoch, LG, Panasonic, Molicel, and Sony. However, there are other emerging brands as well, such as SunlyPower. Meanwhile, the common chemistries for 18650 batteries are the following:
Lithium cobalt oxide (LCO),
Lithium nickel cobalt aluminum oxide (NCA)
Lithium nickel manganese cobalt oxide (NMC)
Lithium iron phosphate (LFP)
Are There Any Rechargeable AA Batteries?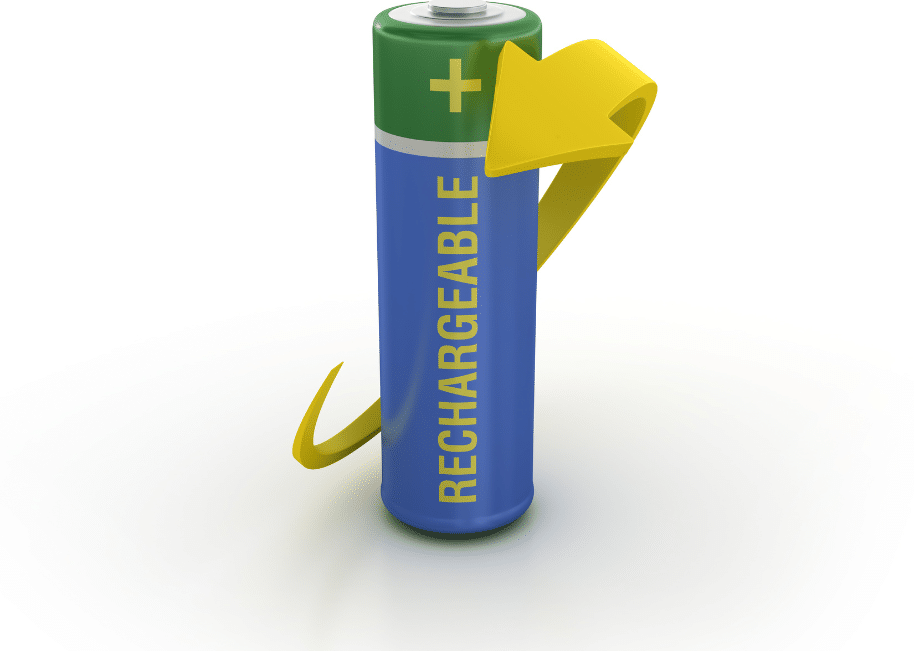 Image Source: Canva
Technically speaking, AA batteries are rechargeable, but not all of them. It actually depends on the chemistry used in the AA batteries.
Lithium-ion 14500 batteries are among the rechargeable types of AA batteries. The same thing is true with LiFePO4, NiCd, NiMH, and NiZn. But you can only recharge these batteries on appropriate chargers. At the same time, there's a limit to how many times you can recharge them. Most of them are rated to have 300 to 500 cycles.
According to the AA battery wiki, the most common chemistries of AA batteries is alkaline, zinc carbon, and Li-FeS2. Notably, these variants of AA batteries are not rechargeable.
18650 Battery Size vs AA
Are aa and 18650 batteries the same size? No. They are not. In fact, we have mentioned that it is their first difference. Standard 18650 batteries have a size of 18.6 mm x 65.2 mm, while AA batteries are 14.5 mm x 50.5 mm. Their size difference gives way to their unique energy storage capacity and voltage.
Interestingly, there are no size variations between 18650 and AA batteries. All AA batteries have the same size. The same is true with 18650 batteries.
AA vs 18650 Voltage
One thing that you should know is that these two batteries offer different power yields. For instance, the standard nickel-metal hydride or nickel-cadmium AA battery offers a nominal voltage of 1.5 volts. Meanwhile, most 18650 batteries, such as the SunlyPower 18650 battery, have a nominal voltage of 3.6 volts.
For you to get a better picture, you would actually need three AA batteries to have the same nominal voltage as one 18650 battery. In this aspect, 18650 batteries are better than AA batteries.
AA vs 18650 Capacity
The capacity of a standard NiMH or alkaline AA battery is around 2,000 to 3,000 mAh. Meanwhile, Li-FeS2 AA batteries have a nominal capacity of 3,300 mAh. These figures aren't that far from standard 18650 batteries. Many 18650 batteries have a capacity of 2,300 to 3,600 mAh. Hence, in this particular context, both AA and 18650 are almost the same.
AA vs 18650 Current
While it is true that there's no significant difference in their capacity, the current of these two types of battery is not similar. Specifically, standard AA batteries have a discharge of only a few amps. However, there are a myriad of 18650 batteries that have a discharge rate of 10 times higher than their AA counterparts. Evidently, these 18650 batteries have outstanding energy flow.
AA vs 18650 Energy Density
Energy density is defined as the amount of energy that a battery or cell can hold. Hence, the greater the energy density, the more runtime the batter can offer. You can calculate energy density by multiplying the mAh rating by nominal voltage, then dividing the result by 1000.
Without doing math, standard AA batteries like Duracell have an energy density of roughly 2.25Wh. That's pretty great. However, SunlyPower 18650 batteries with the same capacity can generate approximately 9Wh, which is significantly better.
AA vs 18650 Life Cycle
There's no significant difference in the cycle life of AA and 18650 batteries. Both of them have at least 300 cycles on them, with others having a thousand cycles. Factors like temperature and time can impact the cycle life of these batteries. So whether or not you are using the batteries, they will continuously discharge.
AA vs 18650 Cost
Because of the better specifications that 18650 batteries provide, it is evident that they are more expensive than their AA counterparts. Based on the market price, a single 18650 battery has twice the price of a single AA battery. But in the grand scheme of things, the price of 18650 batteries is reasonable.
AA vs 18650 Performance
Needless to say, the performance of 18650 batteries is a notch higher than AA batteries. They have a better energy density, current, and capacity than AA batteries. But
this doesn't mean that AA batteries have no place in your life. Certain devices and electronics only operate on AA cells!
Can You Use AA Batteries Instead of 18650 for Replacement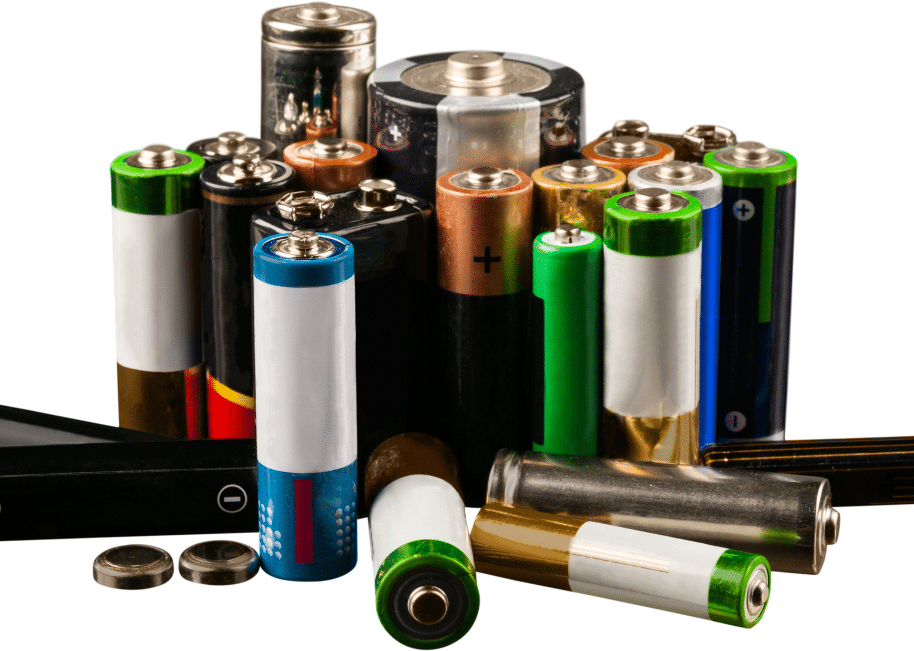 Image Source: Canva
No. These batteries are not interchangeable. The only replacement for a 18650 battery is another 18650 battery. The same thing is true with AA batteries. The reason for this is the inherent difference in their energy density, voltage, size, and other metrics.
Interestingly, battery adapters can be used to replace a single 18650 battery with a single AA battery. But keep in mind that there's still a difference in the performance between these two cells.
Do Electric Cars Use 18650 Batteries?
Yes. In theory and practice, you can actually use 18650 batteries in electric cars. Today, many electric vehicle companies, such as Tesla, use battery packs made from several modules of 18650 cells.
However, these batteries have been assembled and customized to fit the needs of electric vehicles. So it's quite difficult to buy these batteries and assemble them yourself for your EV.
AA vs 18650 Flashlight: Which Type of Battery Is Best for Flashlight?
Obviously, when it comes to performance, 18650 batteries are a better choice than AA batteries for flashlights. As we have mentioned, these 18650 batteries are equipped with more power and capacity. They also have higher voltage ratings than their counterparts, allowing them to operate these flashlights for longer periods and maximize their potential.
Can a Battery Charger Charge an 18650 Battery?
Yes. It's possible. But you need a charger that is capable of charging lithium-ion batteries. In short, you would need the charging process to be over at 4.2 volts. Essentially, you would need a charger that can supply a limited voltage and current to the battery. Moreover, when doing so, you mustn't put the batteries in parallel without balancing their voltage.
14500 Battery vs AA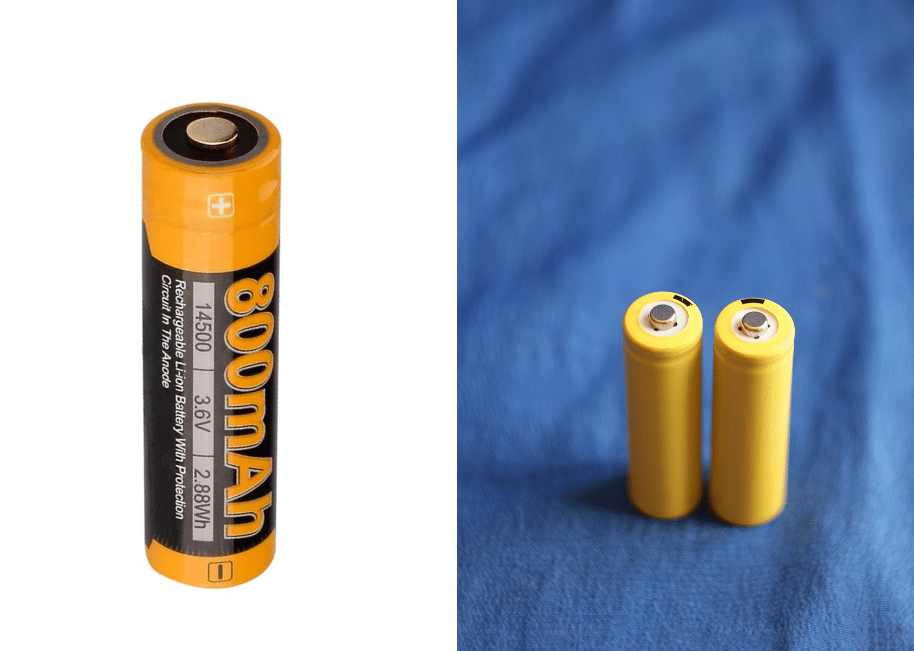 Image Source: Canva
Is a 14500 battery the same as AA batteries? No. While the size of these batteries are almost identical, 14500 batteries have different specifications as compared to AA batteries. Check the table below for reference.
14500 Battery
AA Battery
Size
49.2mm x 13.5mm
14.5 mm x 50.5 mm
Voltage
3.2 V to 3.7 V
1.5 V
Capacity
Up to 2000 mAh
Up to 3600 mAh
Energy Density
2.7 Wh (average)
2.25 Wh (average)
Life Cycle
2000 – 4000 cycles
300 to 500 cycles (for rechargeable AA batteries only)
Cost
14500 batteries are more cost-efficient than AA batteries
Performance
14500 batteries are better performing than AA batteries
16650 vs 18650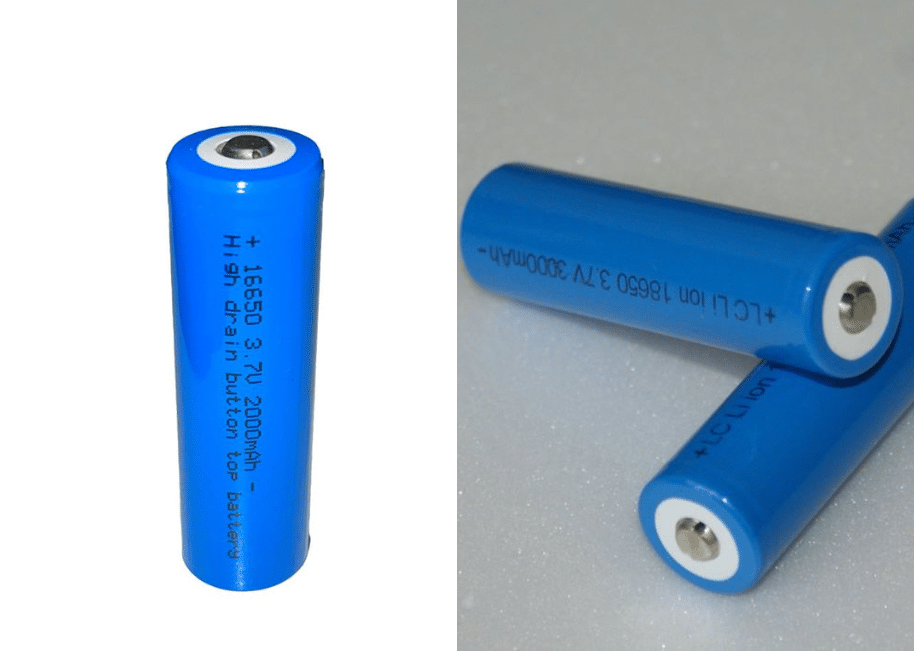 Image Source: Canva
The 16650 is also another popular type of battery, which is often compared to the 18650 batteries. While they have some similarities, these batteries are actually different. The most notable difference between the two is their size. A 16650 battery has a diameter of 16 mm, while the 18650 is 18 mm.
| | 18650 Battery | 16650 Battery |
| --- | --- | --- |
| Size | 18.6 mm x 65.2 mm | 16.55mm x 68.6mm |
| Voltage | 3.7 V | 3.7 V |
| Capacity | Up to 3000 mAh | Up to 2400 mAh |
| Energy Density | 9 Wh (average) | 7.77 Wh (average) |
Unlike 18650 batteries, 16650 batteries have limited usage. They are only useful in several items, such as flashlights. As long as there's an appropriate charger, 16650 batteries can be charged.
18650 vs 21700: What Are Their Differences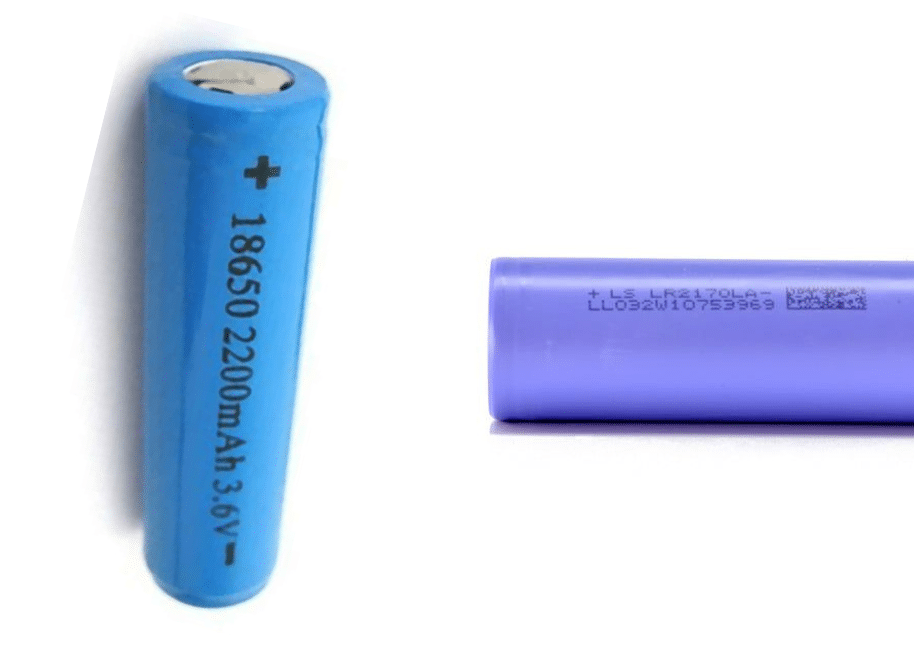 Image Source: Canva
Another battery often compared to the 18650 batteries are 21700 batteries. Again, these batteries are different in size and performance.
| | 18650 Battery | 21700 |
| --- | --- | --- |
| Size | 18.6 mm x 65.2 mm | 21 mm x 70 mm |
| Voltage | 3.7 V | 3.7 V |
| Capacity | Up to 3000 mAh | Up to 5000 mAh |
| Energy Density | 9 Wh (average) | 14.6 Wh (average) |
Evidently, 21700 batteries are bigger than 18650 batteries, meaning that they have higher output and energy capacity. Notably, 21700 batteries are heavier than 18650 batteries, with one weighing 2.4 ounces. Typically, 21700 are used in vapes and electric cars.
18650 vs AAA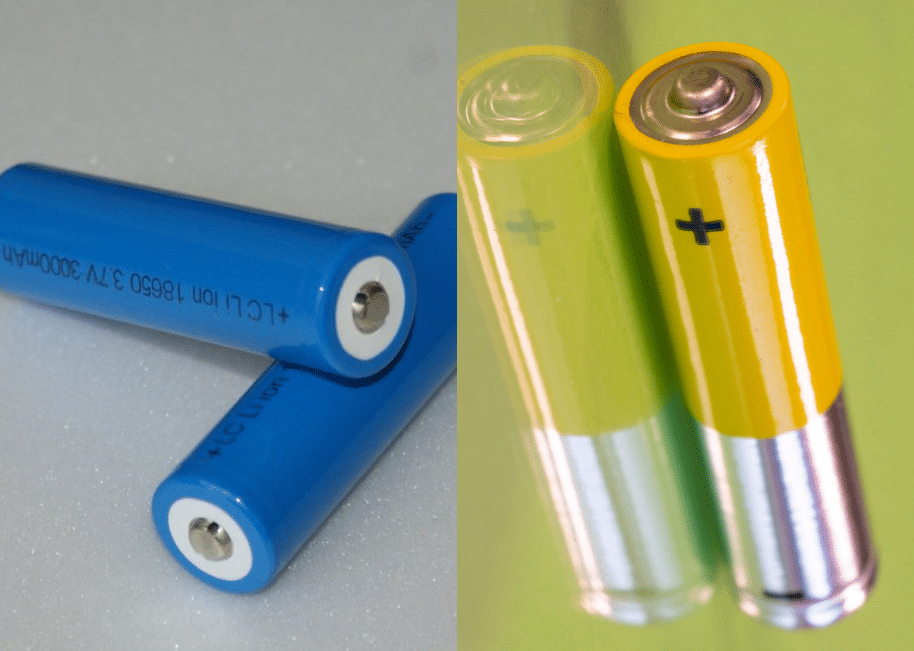 Image Source: Canva
AAA batteries, or triple A, signify that they are larger than standard A batteries. Still, they are significantly smaller than 18650 batteries and offer slightly lower specifications.
| | 18650 Battery | AAA |
| --- | --- | --- |
| Size | 18.6 mm x 65.2 mm | 10.5 mm x 44.5 mm |
| Voltage | 3.7 V | 1.5 V |
| Capacity | Up to 3000 mAh | Up to 1200 mAh |
| Energy Density | 9 Wh (average) | 1.87 Wh (average) |
The performance of AAA batteries is weaker than AA batteries. Hence, it can't be substituted for applications that require 18650 batteries. It would need five or more AAA batteries to compensate for a single 18650 battery.
18650 vs. AA: Final Thoughts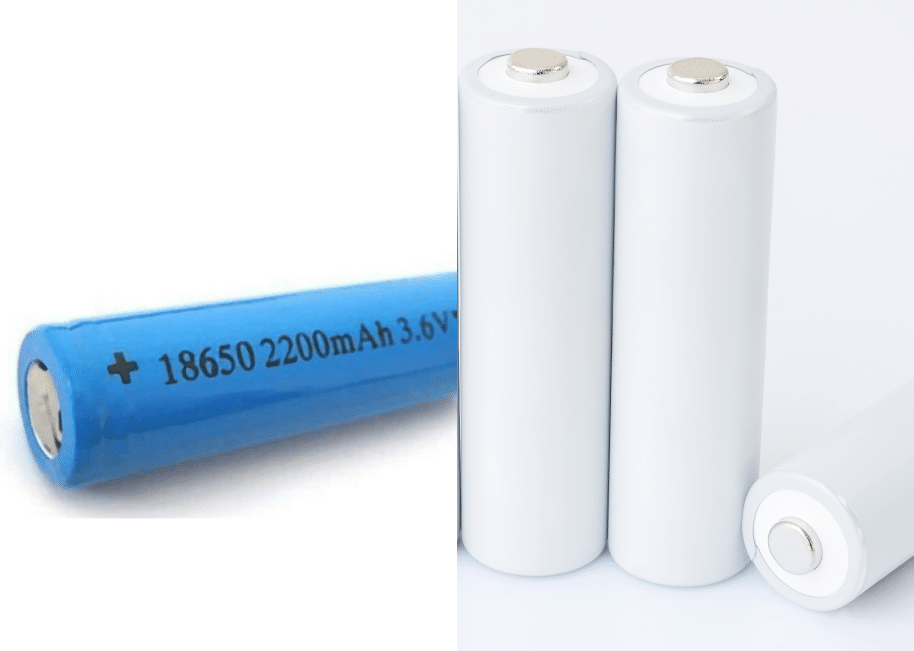 Image Source: Canva
Eventually, you are free to use either 18650 or batteries. After all, each of them is designed to perform on their respective applications. Check your requirements and see which of them are the most suitable power sources.