Portable Power Station Factory
Looking for a portable power station manufacturer or supplier?  Want a portable solar power station for your business needs or actual life or work usage? Browse products here in Sunly, a portable power manufacturer who got a self-owned factory that offers portable solar power stations with both bulk supply and OEM service for clients globally. You will get your portable power station manufactured in Sunly where meets your specific needs, be they quality, components, design, safety standards, price, or after-sales service.
Your 1# Portable Power Station Sourcing Choice
Supplying portable power station quality better than the ones made in Germany, Japan, South Korea, US, Sunly as a Chinese portable power station brand owner and manufacturer supplies products for various clients, including wholesalers, dealers, project contractors & end users. 
Supply Long-lasting Portable Power Stations In Various Capacities
Sourcing long lasting portable power station for your clients or personal use? Headache solved in the portable power station factory like Sunly. When asking for inquiries, you will get a Sunly portable power stations spec datasheet that includes power, capacity, input, and output voltage, cycle life, charging modes, options, and more, to help you better choose a right portable charging station
Portable Power Station Specifications
Whether you are here for OEM or ODM portable power station, No MOQ is required in Sunly portable power station factory. When asking for inquiries, you will get a Sunly portable power stations spec datasheet that includes power, capacity, input, and output voltage, cycle life, charging modes, options, and more, to help you better choose a right portable tool charging station
200W
| Model | SL-300 Portable power station |
| --- | --- |
| Rated capacity | 320Wh |
| Nominal Capacity | 96Ah |
| AC inverter US | 300W continues, 350W peak |
| AC output | 220V/110V (alternative) |
| USB ouput | USB QC3.0*3 |
| Type C | PD 60W |
| DC input | 15V/4A |
| DC output | 2*12V/10A max |
| Cigarette lighter | 12V/10A |
| LED lamp | 3W/1W torch lighting |
300W
600W
1200W
1500W
Certified Portable Power Station Quality
Why Sunly china portable power station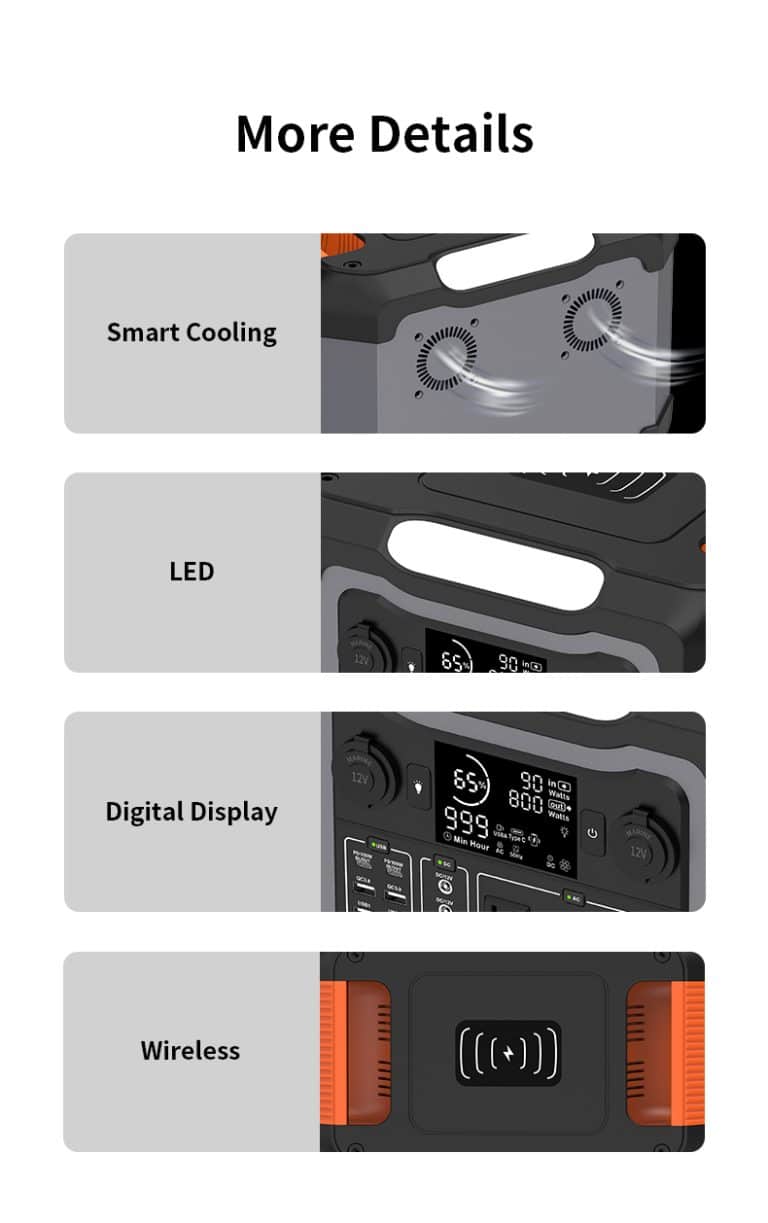 Customize a Portable Power Station
For Your Business or Personal Use
Sunly fulfills both oem and odm portable power stations to meet specific needs and preferences for both  enterprise and consumers, including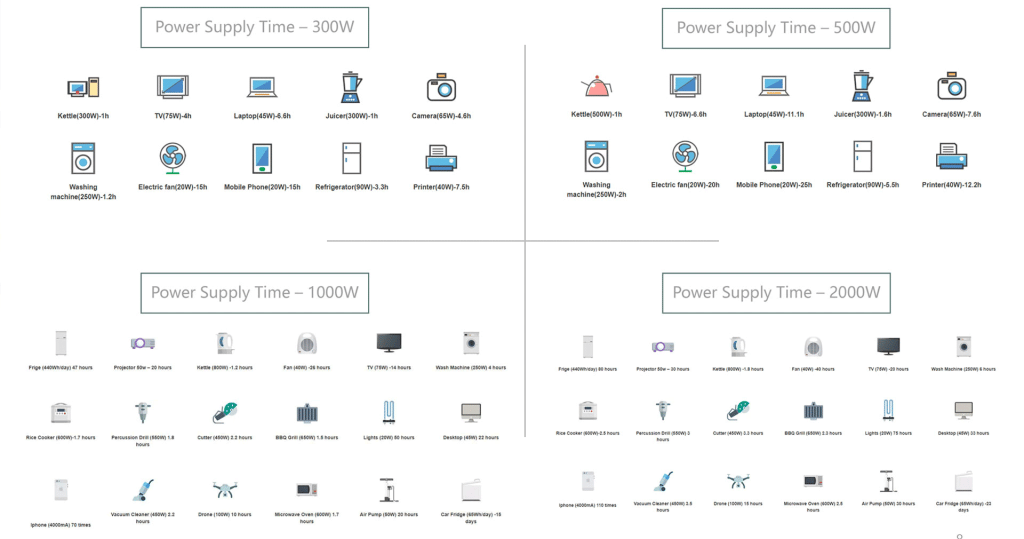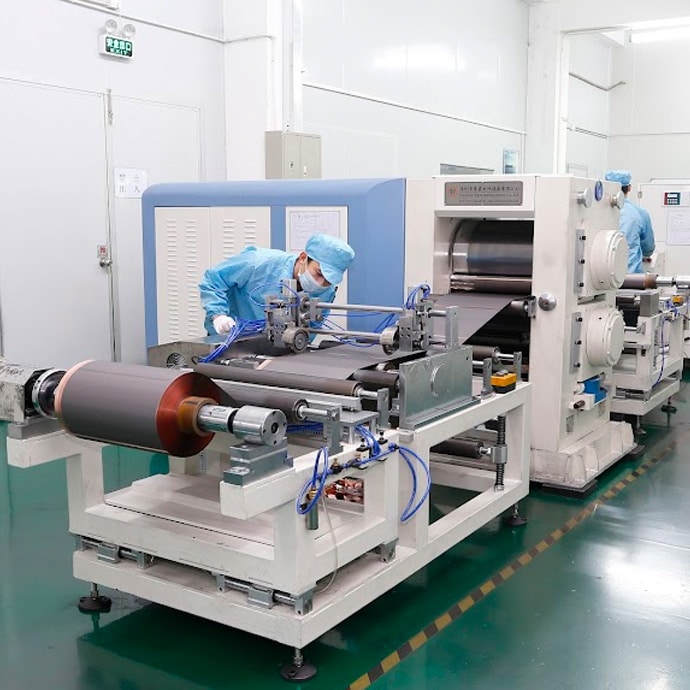 Your reliable portable power station Manufacturer
Recognized as a certified portable power station manufacturer, Sunly has passed the certifications including CE, ISO, ROHS,KC, PSE, TISI, BSMI and approval of many authoritative organizations at home and abroad, including US, UK, Australia, Canada, South Africa and more.
Order Portable Power Stations In Sunly
Clients Who Trust in Sunly
Sunly's power stations are reliable, versatile, and eco-friendly. They have become our customers' go-to choice for portable power. Their exceptional support makes partnering with them a pleasure."
Our partnership with Sunly has been outstanding. Their high-quality portable power stations and timely deliveries make them an invaluable supplier, consistently exceeding expectations
"Sunly has been our trusted supplier of portable power stations for years. Their products are both durable and efficient, and their unwavering commitment to quality has made our collaboration highly successful.
Their portable power stations are dependable and efficient, making them perfect for my outdoor adventures and emergency needs. I highly recommend them.
SAFETY is our top priotiry!
Confused if you are in the right place as you are only a end user who wants just 1 piece? No you are in the right place.  Sunly though as a manufacturer but also provides product to the end user, just as the brands like Goal Zero, Jackery, EcoFlow, Anker, Renogy, Rockpals, Bluetti, and Inergy have been serving. Buying portable power station from factory is more cost effective since we develops our own battery management system (BMS) to achieve intelligent balance, high stability, high-precision detection and other multiple protection
Using Portable power station? Things You Should Know
Benefit From Using Sunly Portable Power Station
Trust portable power station made in China like Sunly, since it has the premium components such as batteries, inverters, and charging circuits supplied from suppliers and factories. 
Power Your Business/Life With China Portable Power Station
If you are using the portable power stations for either life or work. Choose Sunly portable power station as it can be charged through various methods like wall outlets, car chargers, and solar panels. Sunly portable power station can be optimal options for  the people that use it for emergency preparedness or remote work.










Reliable China Portable Power Station For Outdoors
If you or your clients are using the devices in need of portable power for outdoor activities. Choose Sunly portable power station since it is made in lithium-polymer batteries, featuring lightweight, high energy density, and longer runtimes, particularly useful for eco-conscious users and off-grid applications










Get High Quality Battery & Portable Power Station Solution Right Now!
We'd love to hearing you. Do not hesitate to contact us via the form below, we will reply to your message within 24 hours or sooner.