Lithium batteries are one of the most common types of rechargeable batteries used in consumer electronics. They have a wide range of applications, including in laptops and cell phones. They're small, lightweight and come with a higher energy density. This article explains how lithium batteries are made.
Why is lithium used in batteries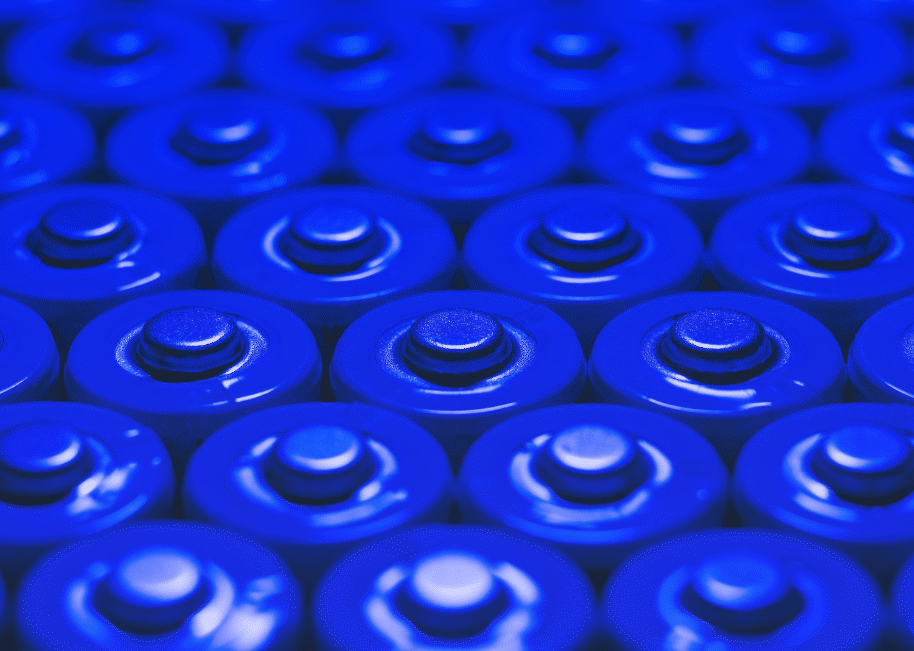 Image Source: Canva
Lithium is one of the most common elements on Earth, but it's also one of the most useful. Lithium allows batteries to store more energy than other materials. The main reason lithium is used in batteries is its high electrochemical potential — its ability to release electrons when it receives a charge.
This allows it to produce high amounts of electricity when converted into chemical energy during charging. Lithium has a low atomic mass and high ionization potential, making it easy to ionize (split into positively charged ions). This makes lithium an ideal material for use as an anode material in Li-ion batteries.
What materials are used to make lithium batteries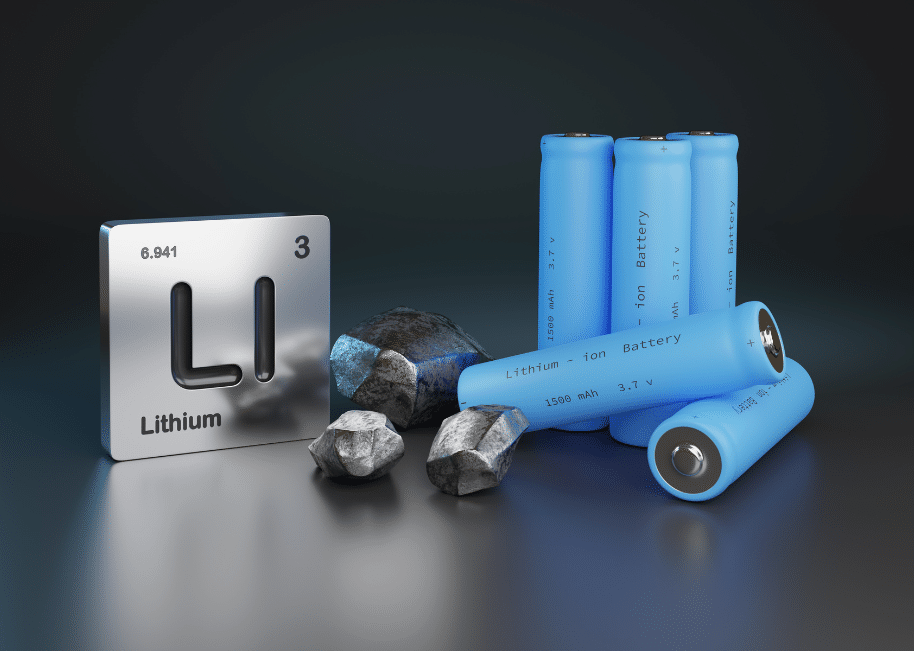 Image Source: Canva
Lithium batteries are made from different combinations of lithium and other materials. Lithium, graphite, cobalt, and manganese are important raw materials used to make Li-ion batteries (LIBs). Lithium is mined from brine and seawater.
Graphite is mined as a byproduct of coal extraction. Cobalt is processed from copper and nickel ores. Manganese is mined from ores or recycled scrap metal. Lithium is the most important raw material used to manufacture LIBs, because it has the highest electrochemical potential of all metals.
Lithium battery cells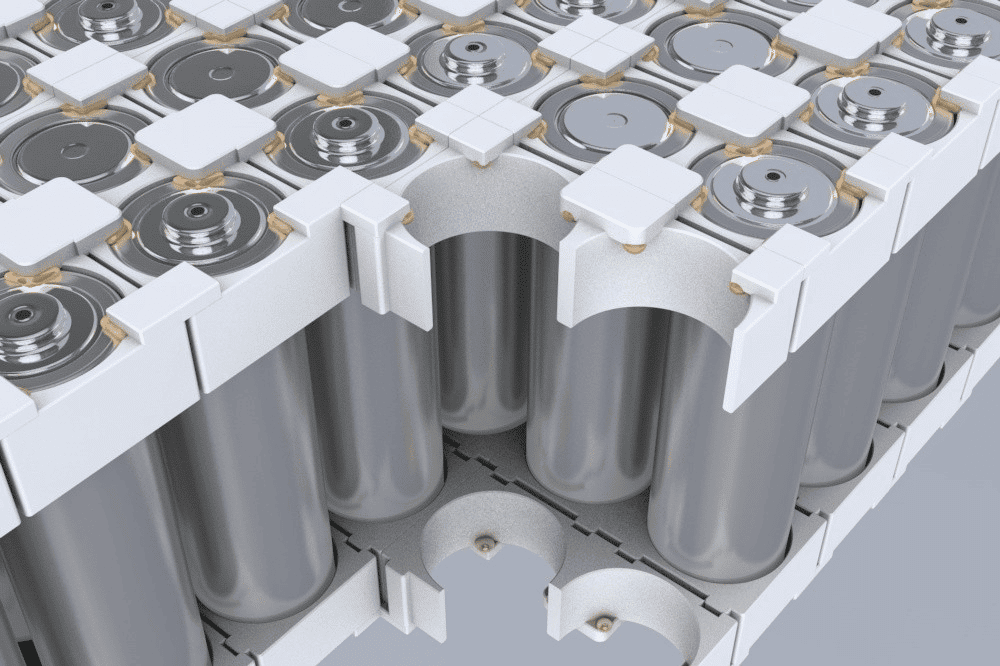 Image Source: Covestro AG
Lithium batteries can contain any one of three cell types: pouch, prismatic, or cylindrical. The most common cell type is prismatic, which is used in consumer electronics and electric vehicles. Pouch cells are the most common type of lithium-ion battery used in consumer electronic devices.
They have a thin plastic case surrounding the electrodes and electrolytes. These batteries have a higher energy density than other non-aqueous electrolyte batteries, however, they are not as safe as prismatic or cylindrical cells since they are more susceptible to damage from physical stressors.
Prismatic cells are rectangular prism-shaped lithium-ion batteries with solid casings made of metal or plastic. They offer the highest energy density of all three types of lithium battery cells and are less susceptible to punctures or damage from physical stressors than pouch cells.
Cylindrical cells are cylindrical lithium-ion batteries that consist of several individual prismatic cells connected together in series by welding tabs at their ends (or end caps).
Lithium battery components and electronics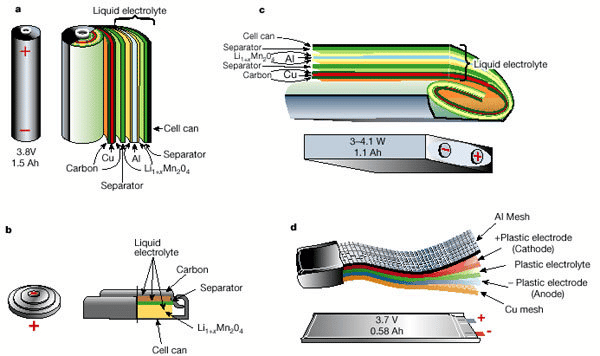 Image Source: Research Gate
The cathode, anode, electrolyte, and separator are the four essential components of a lithium-ion battery. A Li-ion battery needs each and every component since it cannot operate if one of them is missing.
The cathode is the positive electrode of a lithium-ion battery. It is made of lithium cobalt oxide (LiCoO2). Lithium cobalt oxide is used because it has a high capacity and can be produced in a layered structure.
The anode is the negative electrode of a lithium-ion battery. It is made of graphite or silicon. The anode helps to store energy by receiving electrons from the cathode during discharge.
The electrolyte is a liquid that separates the two electrodes and conducts electricity between them when there is an electrical current flowing through it. The separator is made of porous material that allows ions to pass through it without allowing them to react with each other.
Lithium battery casing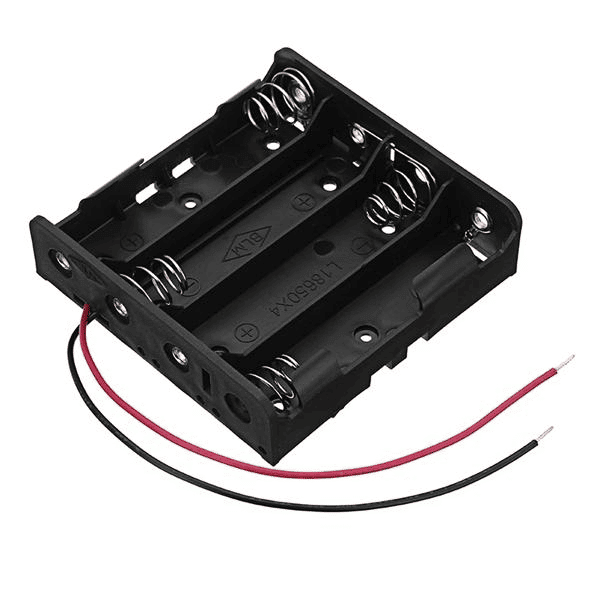 Image Source: Lazada
The lithium battery casing is a container that holds the lithium-ion battery cells in place. The casing ensures that the cells are protected from damage, and also helps to keep them together as a single unit. Lithium-ion batteries are found in many different types of devices including smartphones, laptops, and even electric cars.
Lithium battery casings come in all shapes and sizes depending on the type of device for which they are required. In general, though, they all have some basic features in common. They will usually have at least one opening through which the positive end of each cell can be accessed by connecting wires or cables.
They may also have additional openings on their sides or at their bottom so that heat can be dissipated away from the cells. Lithium battery casings are made from a range of materials including plastic, aluminum, steel, and even glass fiber-reinforced plastic (FRP).
lithium ion battery technologies
how is lithium battery made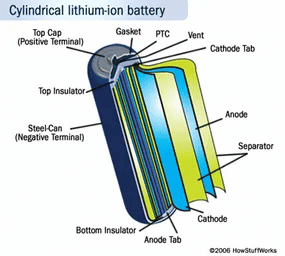 Image Source: Electronics
Lithium-ion batteries are made by mixing together the components of different chemicals in a process called "electrolysis". The chemicals are mixed with each other to form a gel that can be shaped into any desired shape. The shape is then frozen to prevent the gel from expanding or contracting during the next step: charging it with electricity.
Charging the gel produces an electrical current that moves between the electrodes in opposite directions, creating an imbalance of electrons at either end of the cell that produces a voltage across its terminals when used with appropriate circuitry.
how lithium ion battery is made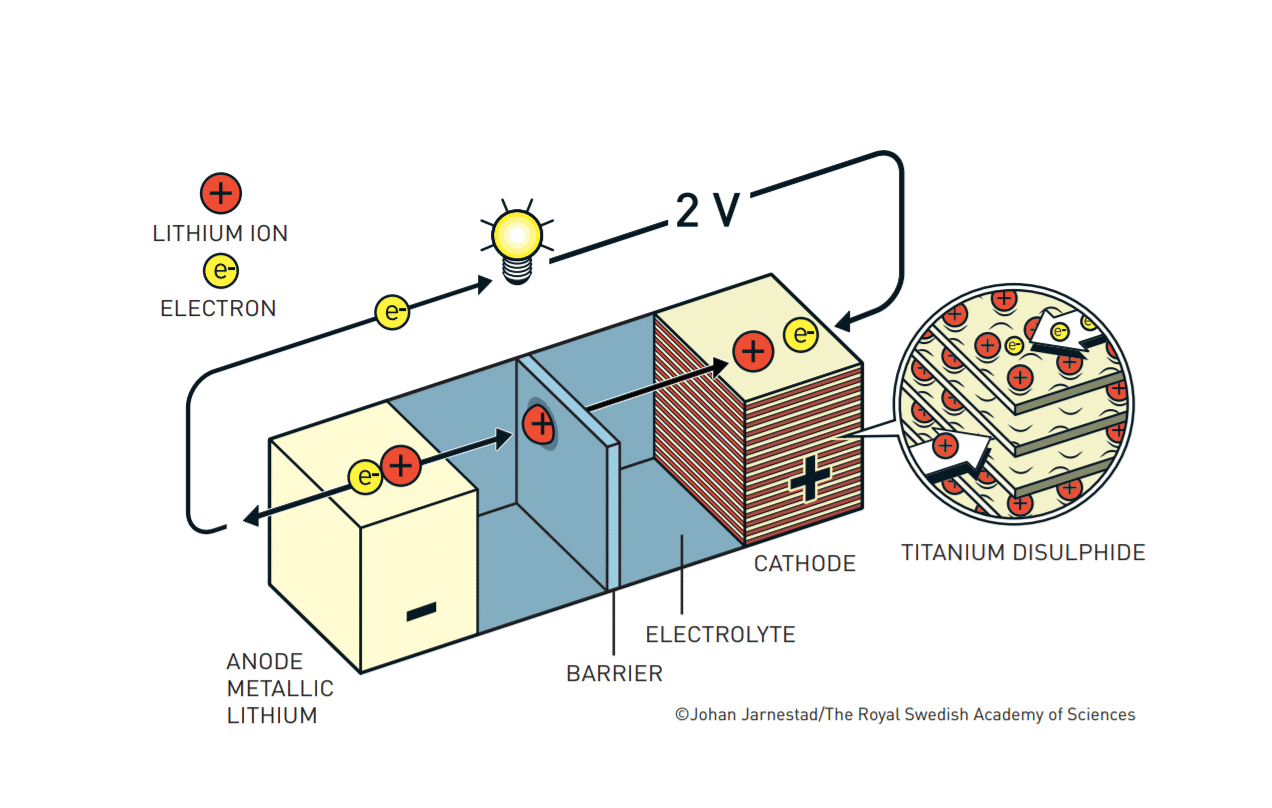 Image Source: Thermo fisher
In the lithium ion battery manufacturing process, the chemical compounds in the electrolyte solution are heated to make a liquid. Then, the liquid is poured into a mold and allowed to cool. The negative electrodes of the battery are created by rolling thin sheets of copper foil into cylindrical shapes.
The positive terminals are formed by rolling thin sheets of aluminum foil into circular shapes. After the electrodes are created, they are placed in a plastic-lined container called anode or cathode cases.
how lithium polymer batteries are made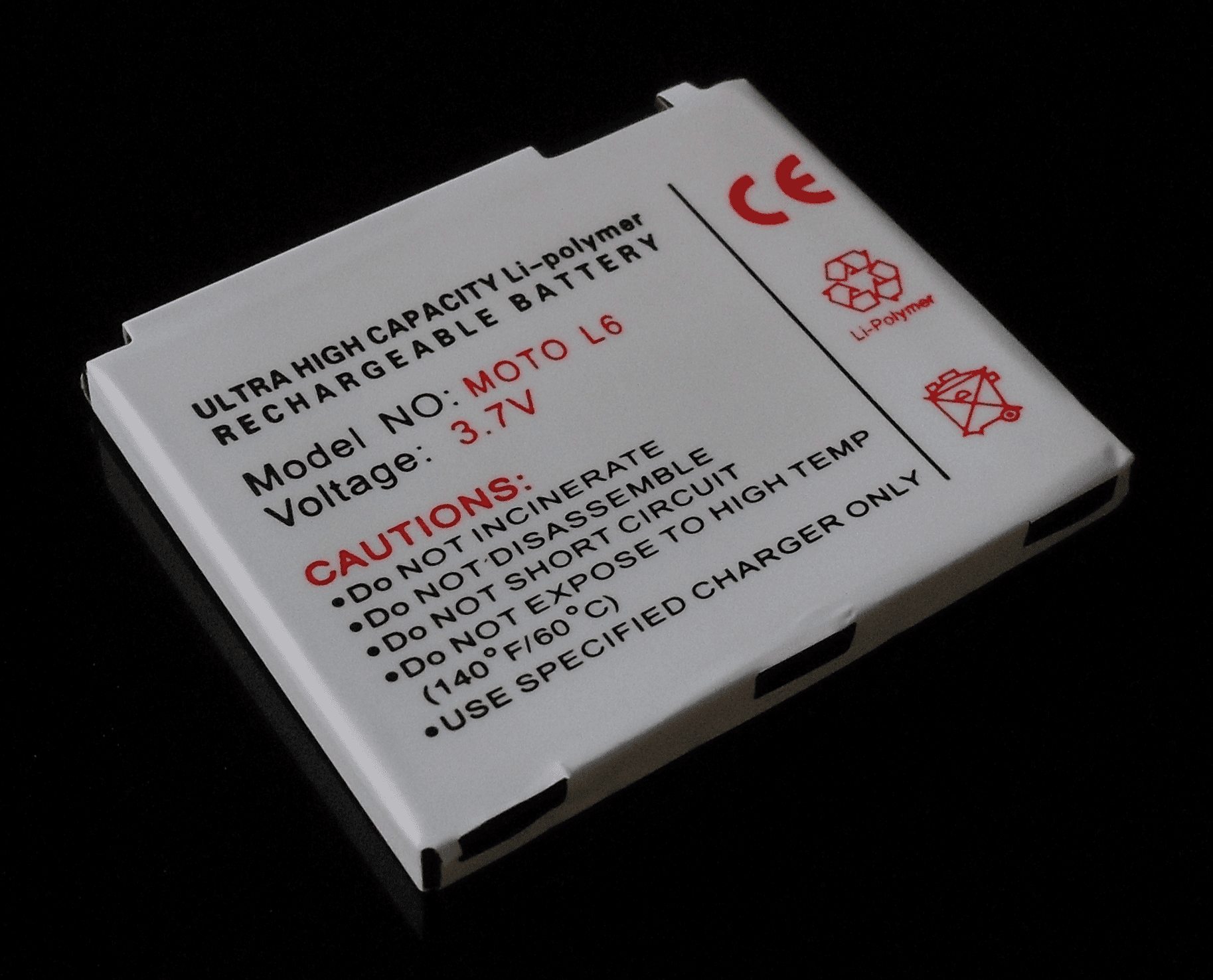 Image Source: Wikipedia
Lithium polymer batteries are made by a process called a "co-polymerization reaction". In this process, the lithium and carbon reactants are combined with monomers and solvents to create a solid polymer.
The lithium polymer battery is made of two electrodes separated by an electrolyte material. The positive electrode is made from lithium cobalt oxide, while the negative electrode is made from graphite. The electrolyte material is usually a gel or solid polymer that allows ions to flow through it but not move freely within it.
how are lithium iron phosphate batteries made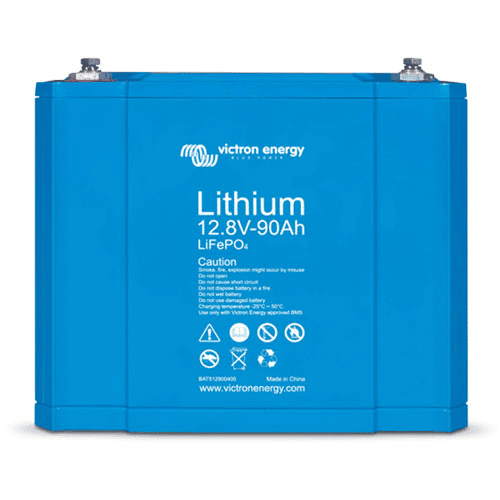 Image Source: Philsolar
lithium ion battery chemistry comparison
The three most important factors that should be taken into account when it comes to selecting a battery are voltage, energy density and thermal stability. The voltage of a battery is its ability to deliver current.
The energy density (Wh/kg) of a battery is a measure of how much electrical energy it can store per unit weight or volume. Thermal stability refers to how well a battery handles increased heat caused by high current demands or charging rates.
Cathode Material
Typical Voltage (V)
Energy Density
Thermal Stability
Gravimeric (Wh/Kg)
Volumetric (Wh/L)
Cobalt Oxide
3.7
195
560
Poor
Nickel Cobalt Aluminum Oxide (NCA)
3.6
220
600
Fair
Nickel Cobalt Manganese Oxide (NCM)
3.6
205
580
Fair
Manganese Oxide (Spinel)
3.9
150
420
Good
Iron Phosphate (LFP)
3.2
90-130
333
Very Good
how are lithium batteries manufactured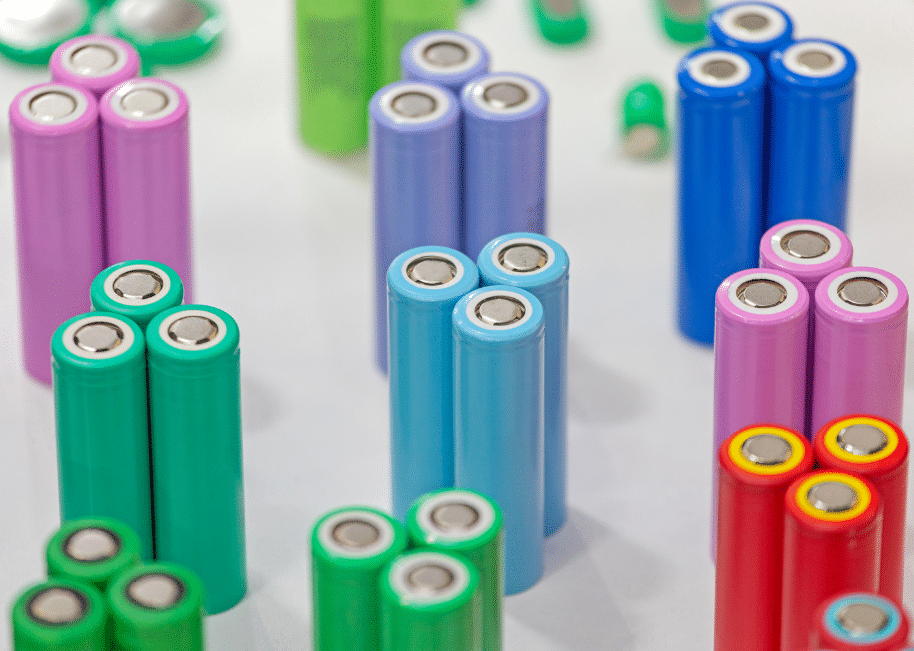 Image Source: Canva
How lithium batteries are made is a very detailed process, from mining the raw materials, to the actual creation of the battery itself. It takes a lot of steps and machines to create a lithium battery and make it safe for use.
Lithium battery cell design & manufacturing
Image Source: onecharge
Lithium battery cell design & manufacturing involves the production of lithium-ion batteries from raw materials through to packaging and distribution. The process is highly technical, involving several steps such as charging and discharging cycles, thermal management, and safety testing at each stage.
Lithium battery cells are made up of an anode, cathode, and electrolyte. The anode is where electrons enter the cell and the cathode is where electrons exit the cell. The electrolyte is the substance that separates the two electrodes from each other so that electrons can flow freely between them.
Lithium battery cells also have an electronically conductive separator between the electrolyte and electrodes to prevent short circuits from occurring during cell operation. This separator also keeps the electrolyte from contacting the positive electrode and causing a fire hazard or explosion during the charging or discharging of lithium batteries.
The battery pack is comprised of multiple cells connected together in series or parallel configuration to achieve higher voltages or higher capacities respectively.
Lithium battery module & pack manufacturing process
The lithium battery module and pack manufacturing process starts with the selection of raw materials. The raw materials are then mixed together in a large mixing machine. The mixing process is very important, because it ensures that all of the components are evenly distributed throughout the final product.
Next, the battery cells are placed into a molding machine. This machine uses heat and pressure to shape the cells into a desired form factor. The cells will be placed in a single layer, which will make up one cell of the final battery pack. Once this step is completed, another layer will be added on top of it and the process will repeat itself until all of the layers have been formed.
After all of the layers have been formed, each individual cell is tested to ensure that there are no defects or problems with any of them. If any problems are found during testing, those specific cells will need to be replaced or repaired before proceeding with manufacturing.
At this point in time, all of the cells have been tested and everything appears to be ready for assembly into a full battery pack.
Lithium battery pack configuration
In a single-cell configuration, the battery pack is made up of one lithium cell. The advantage of this design is that it can be made small and lightweight. However, it has limited capacity and power output.
In a series-parallel configuration, multiple cells are connected in series and then connected together in parallel to form a larger unit. This configuration provides higher capacity while maintaining the same voltage rating as the original cells.
In a series-series configuration, multiple cells are connected in series and then connected together in another set of parallel connections to form a larger unit.
Lithium battery pack assembly & manufacturing
Lithium battery packs are manufactured in large quantities for electric vehicles. These battery packs are used in electric scooters, bikes, skateboards, hover boards, and personal mobility devices (PMD).
Lithium-ion batteries are also used in many applications such as laptops and power tools. The lithium-ion battery has replaced nickel-metal hydride batteries because of their lighter weight and longer life span.
Lithium-ion batteries are made up of three main components: the anode, cathode and electrolyte. The anode is made of lithium cobalt oxide while the cathode is made up of graphite. These two materials are then combined with organic solvents to create a paste that can be layered into a prismatic cell (formed into a prism shape).
Lithium batteries manufacturing overview: challenges & difficulties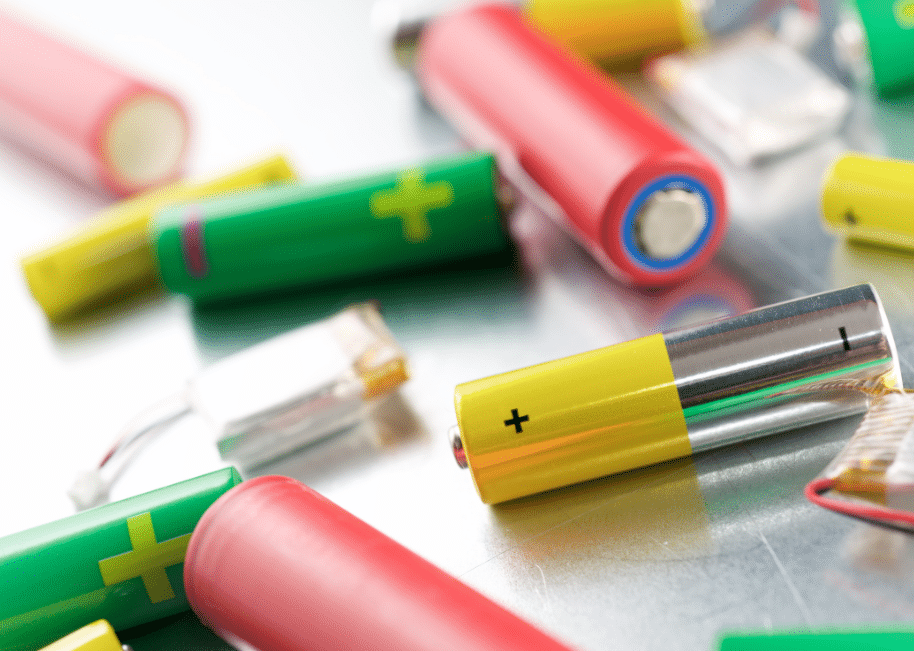 Image Source: Canva
Lithium batteries are very popular in the market because of their high energy density. They can also be recharged, so they are used for power tools, laptops and other portable devices. But the process of making them is difficult.
Lithium batteries are made from lithium, which is extracted from the earth and then processed into a pure form. The pure lithium is then mixed with graphite (carbon) and pressed into a solid cylinder shape. This forms an anode (negative terminal). The cathode material is placed on top of the anode and a separator (usually a non-woven fabric made from polyester or polypropylene) separates them to keep them apart during charging.
The battery casing is usually made from plastic or aluminum. It's placed around the cathode side of the battery so that it will be sealed off when pressed together with other parts inside it. Then a positive terminal is attached to one end of the battery by soldering it down after being bent into place using pliers or other tools like tweezers or screwdrivers.
After all these steps have been completed, the finished product needs to be tested for quality assurance before being shipped out for sale or use by consumers around.
lithium batteries manufacturing quality matters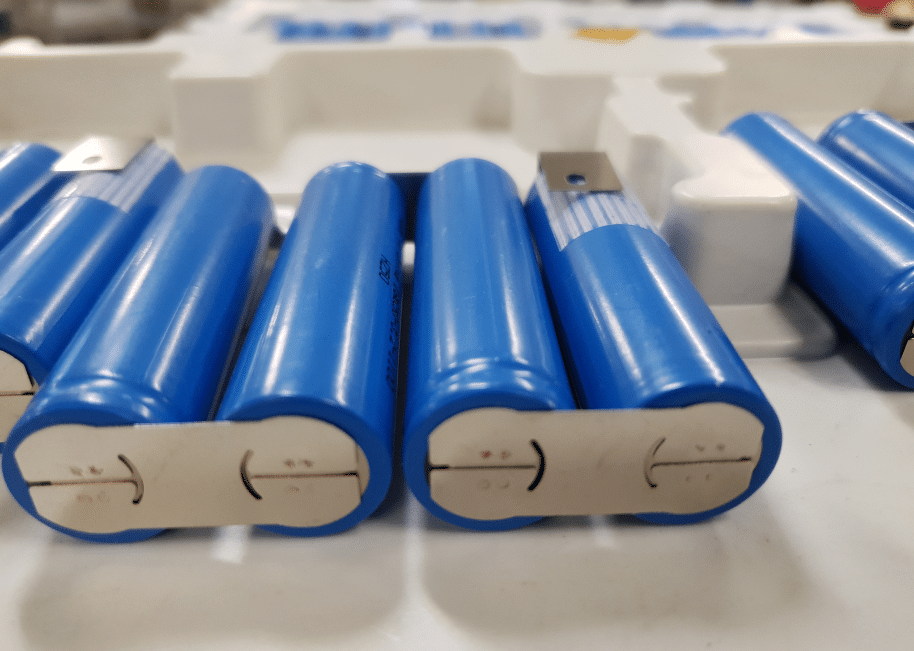 Image Source: Canva
The quality of the manufacturing process affects the reliability and safety of lithium batteries. For example, if a battery is not manufactured properly, it may explode or catch fire due to overheating during charging or discharging.
Most lithium-ion batteries have an internal protection circuit that prevents this from happening, but if the protection circuit fails for some reason then the battery may explode or catch fire.
Looking for a Lithium battery manufacturer?
Image Source: Canva
Lithium batteries are the future of energy storage. They are currently the most popular choice for electric vehicles, but they can also help to power your home and office. Sunlypower is the leading Lithium battery manufacturer in China. Their products are used in a variety of applications including EV, UPS, grid power storage, telecommunications and wind turbine