Are you tired of using lead-acid batteries on your camping trips and outdoor adventures? Well, you can have some alternatives for these batteries, which are more reliable, compact, and lighter. LiFePO4 batteries are popular for their exceptional durability and performance.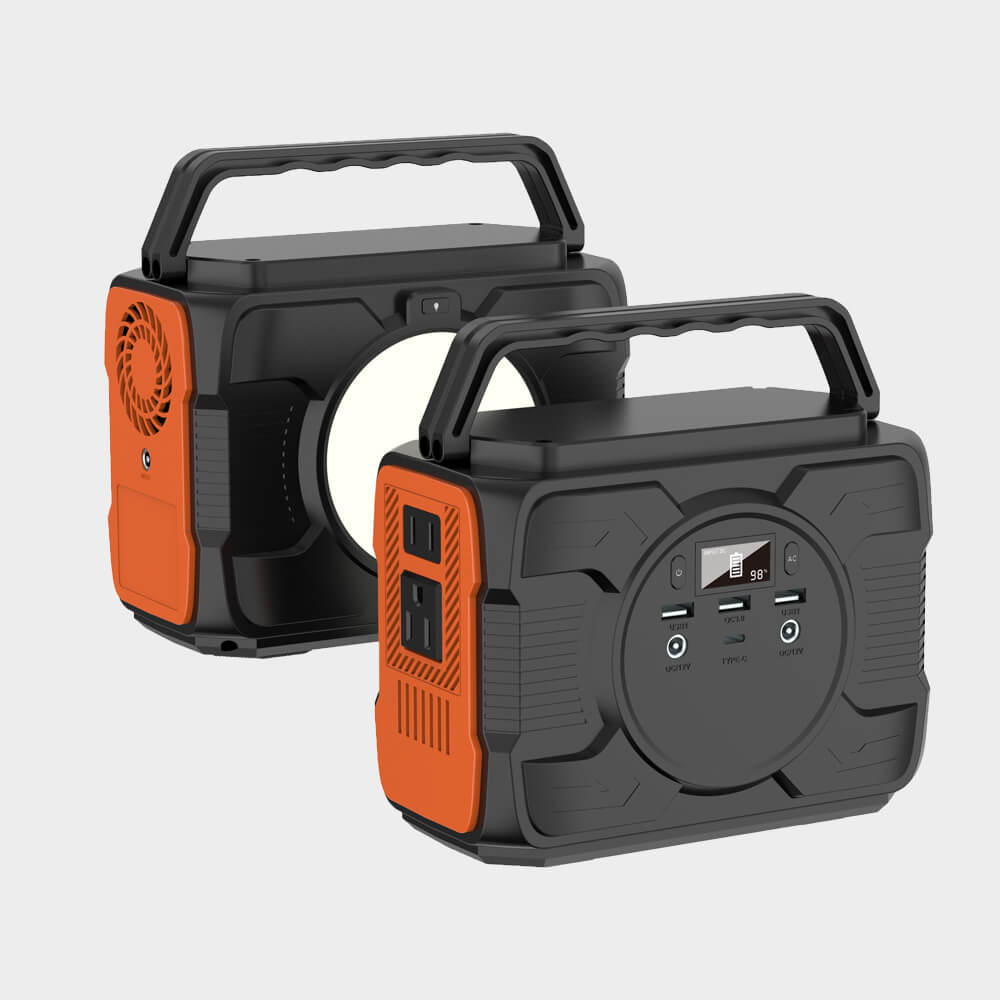 You need to consider several features, such as battery capacity, output ports, and overall portability while looking for the best portable power station. This makes it difficult for people who are buying the power station for the first time in their life.
To make the selection easier, we have compiled a list of the five best LiFePO4 portable power stations. Read this article thoroughly to learn about the best LiFePO4 portable power station for camping and other outdoor adventures.
What Is A LiFePO4 Portable Power Station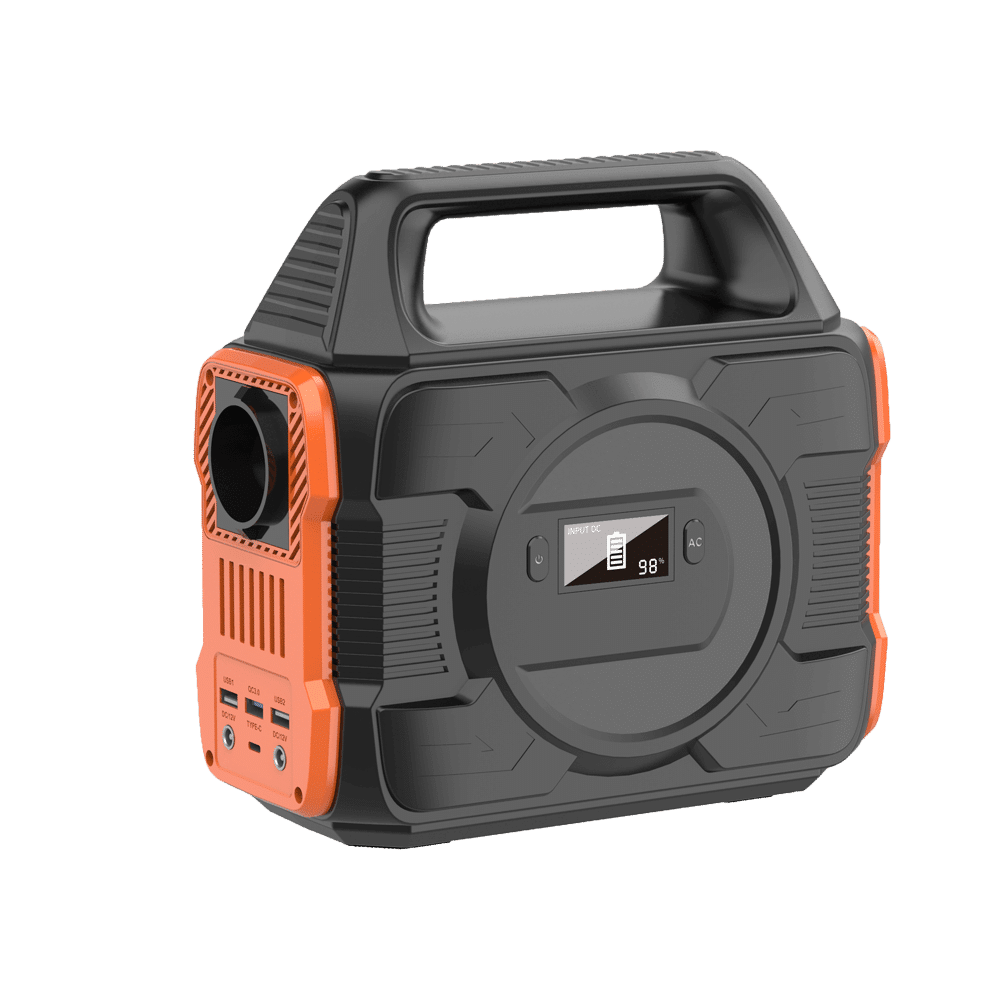 A LiFePO4 portable power station uses a lithium iron phosphate (LiFePO4) battery as its power source. Such batteries are popular for their high energy density, long cycle life, and excellent safety features. This makes them a versatile choice for a wide range of applications.
They can be charged using a variety of methods, including AC outlets, 12V carports, and solar panels. Besides being lightweight and portable, they are environmentally friendly and have a lower carbon footprint than traditional gasoline-powered generators.
Reviews of 5 Best LiFePO4 Portable Power Stations
LiFePO4 portable power stations are a great choice for anyone needing reliable and portable power. They vary in size, capacity, and features, so users should choose the one that best fits their needs. Here are five best LiFePO4 portable power stations.
Sunly is a manufacturer of portable power stations that offers a wide variety to its users. The SunlyPower 1200W Portable Power Station is one of its best products, a high-capacity power station designed to provide portable power for a variety of devices.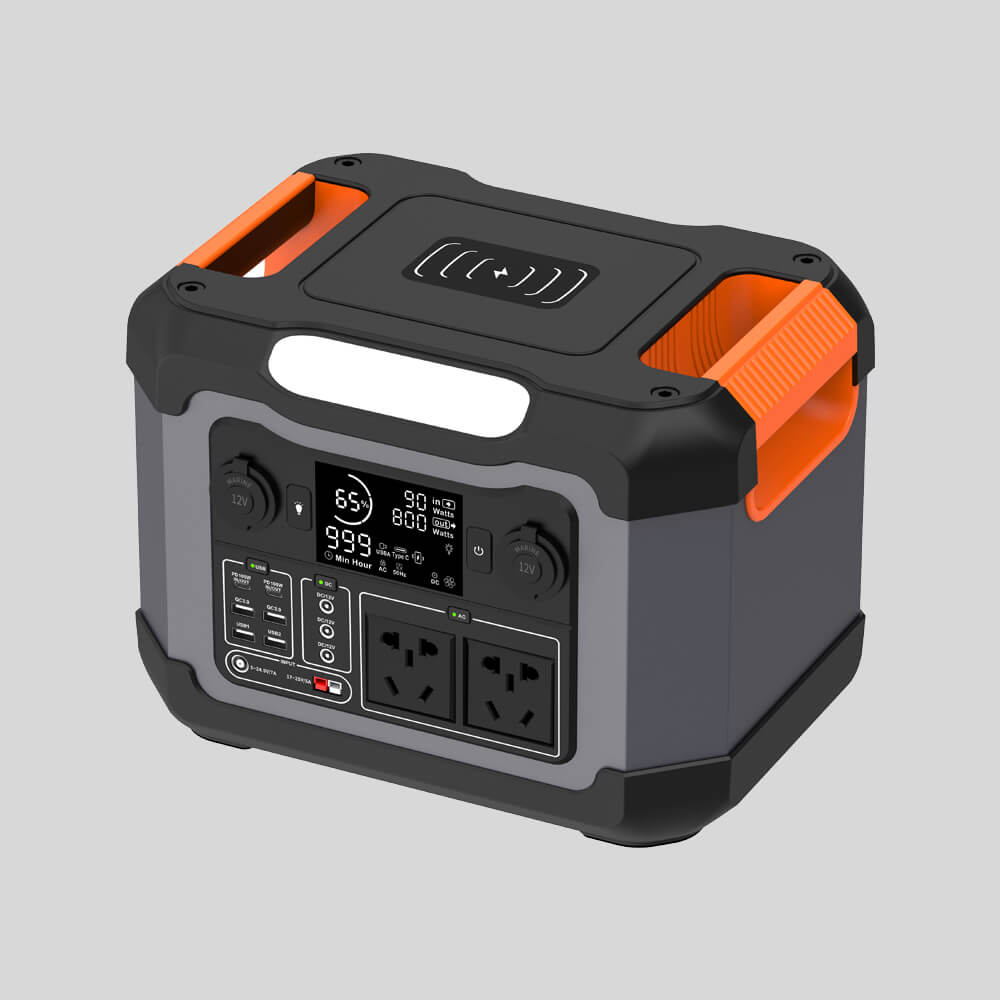 SunlyPower 1200W Features
It can charge multiple devices with its robust 1200 Wh battery capacity.
The sturdy aluminum casing protects it from damage and ensures its longevity.
Offers multiple charging options including solar panels, carports, or an AC outlet.
Comes with an easy-to-use LCD screen that displays real-time information.
It offers multiple output ports, making it compatible with multiple devices.
Its built-in protection features prevent it from overcharging and short-circuiting.
SunlyPower 1200W Portable Power Station
PROS
CONS
Durable Design
High Battery Capacity
Multiple Output Ports
Expensive
Jackery is another portable power stations manufacturer known for its high quality power stations with durable and long lasting designs. Its solar-readiness, expandable battery, carport charging, and app compatibility make it stand out from other power stations on the market.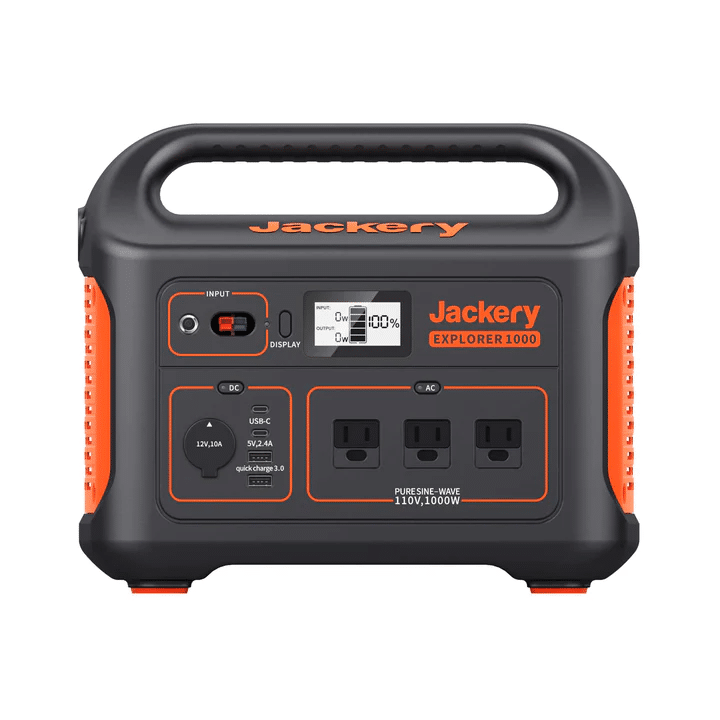 Jackery Explorer 1000 Features
It has an LCD screen that displays charge/discharge data and battery life status.
It is equipped with a built-in MPPT controller, allowing it to charge up to 3 times faster.
Its compatiblitiy with solar panels makes it eco-friendly.
It has a durable aluminum casing that extends its life span.
You can pair it with an additional Jackery solar panel to expand its battery capacity.
The power station features multiple output ports.
Jackery Explorer 1000 Portable Power Station
PROS
CONS
4-ways to charge your portable power station
Durable Aluminum casing
LCD screen for ease of use
Only compatible with 12V/10A car adapters
The BLUETTI EB70 Portable Power Station is a versatile and reliable power solution for all your needs. This powerful and efficient power station comes with a variety of features that make it stand out from the competition. Overall, this is a reliable and powerful power solution for anyone looking to power their devices off-grid.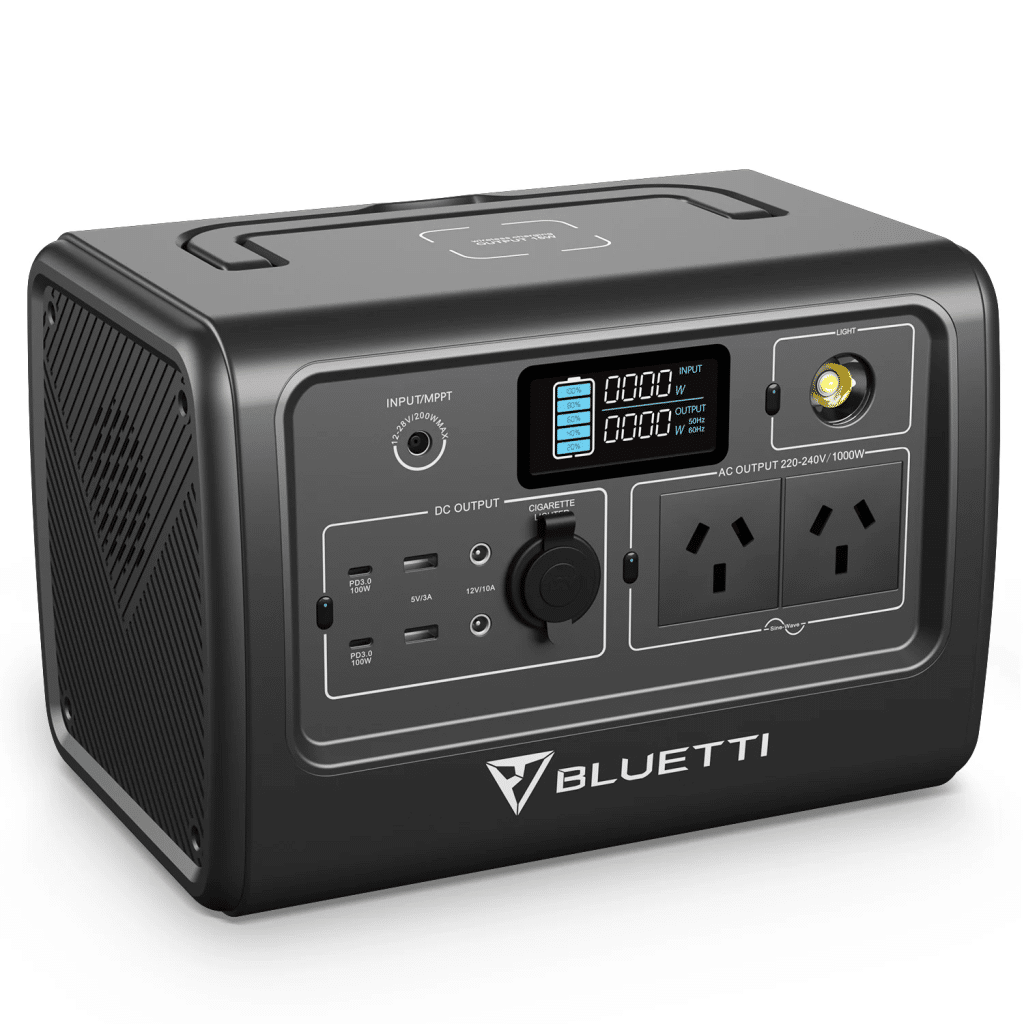 Bluetti EB70 LiFePO4 Features
The best thing about this power station is its large battery capacity.
It has a 1000W inverter that can power everything from a phone to an electric cooker.
It boasts a great capacity-to-size ratio, weighing only 9.7kg.
It comes with several output ports increasing its compatibility with other devices.
It has a built-in MPPT controller that allows solar charging in just 4.5 hours.
This power station features multiple safety protections.
Bluetti EB70 LiFePO4 Portable Power Station
PROS
CONS
Great Capacity-to-size ratio
Fast and reliable charging
Multiple ports
Solar charging is not long-lasting.
The KIRRON LiFePO4 Portable Power Station is an impressive device that offers incredible power for those who need more than just basic charging needs. It comes with the latest technology LiFePO4 battery with a solar charge controller that offers up to 700W power.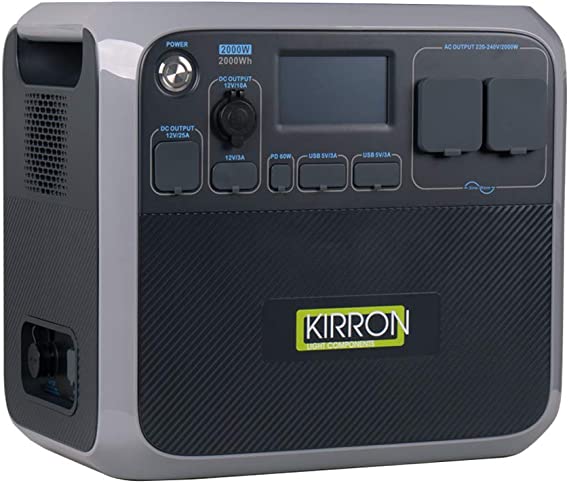 Kirron AC200P Features
It comes with a lithium-ion battery with a capacity of 2000Wh and 2000W power.
Kirron power station offers an LCD display that makes it easy to monitor.
It has an attractive design and silent low-emission power generation.
Its powerful batteries make sure to keep you powered up even in powerless places.
It is also portable and easy to carry, making it perfect for adventure-loving people.
Kirron AC200P Portable Power Station
PROS
CONS
Silent environment-friendly power generation
Unique and attractive
LCD makes the interface user-friendly
The device loses 1 percent of charge every hour.
SWAREY LiFePO4 batteries are a great choice for those looking for a long-lasting and safe battery option. This company uses Lithium Iron Phosphate technology, which provides over 3500 cycles and a lifespan of more than ten years.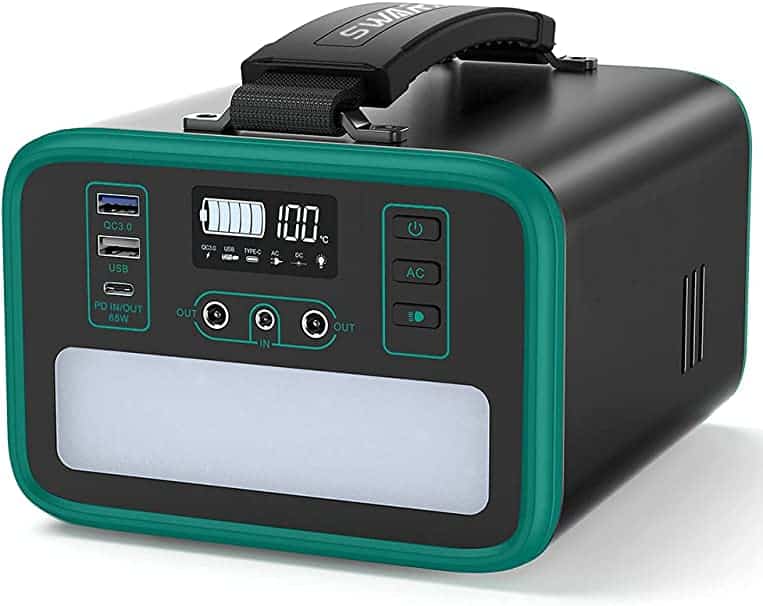 Swarey S2401 Features
Sware S2401 comes equipped with an MTTP solar controller.
It includes a 65W PD bidirectional protocol, which allows it to recharge itself.
It is an all-in-one battery pack that can store power through multiple sources.
It is known for its excellent thermal and chemical stability.
It is a safer option than other Lithium-ion batteries.
The AC output of this power station is only suitable for devices that are 200W or less.
Swarey S2401 Portable Power Station
PROS
CONS
Highly portable and convenient power source.
More than ten years of lifespan
Extra safety
AC output is only suitable for devices that are 200W or less.
What Is The Best LiFePO4 Battery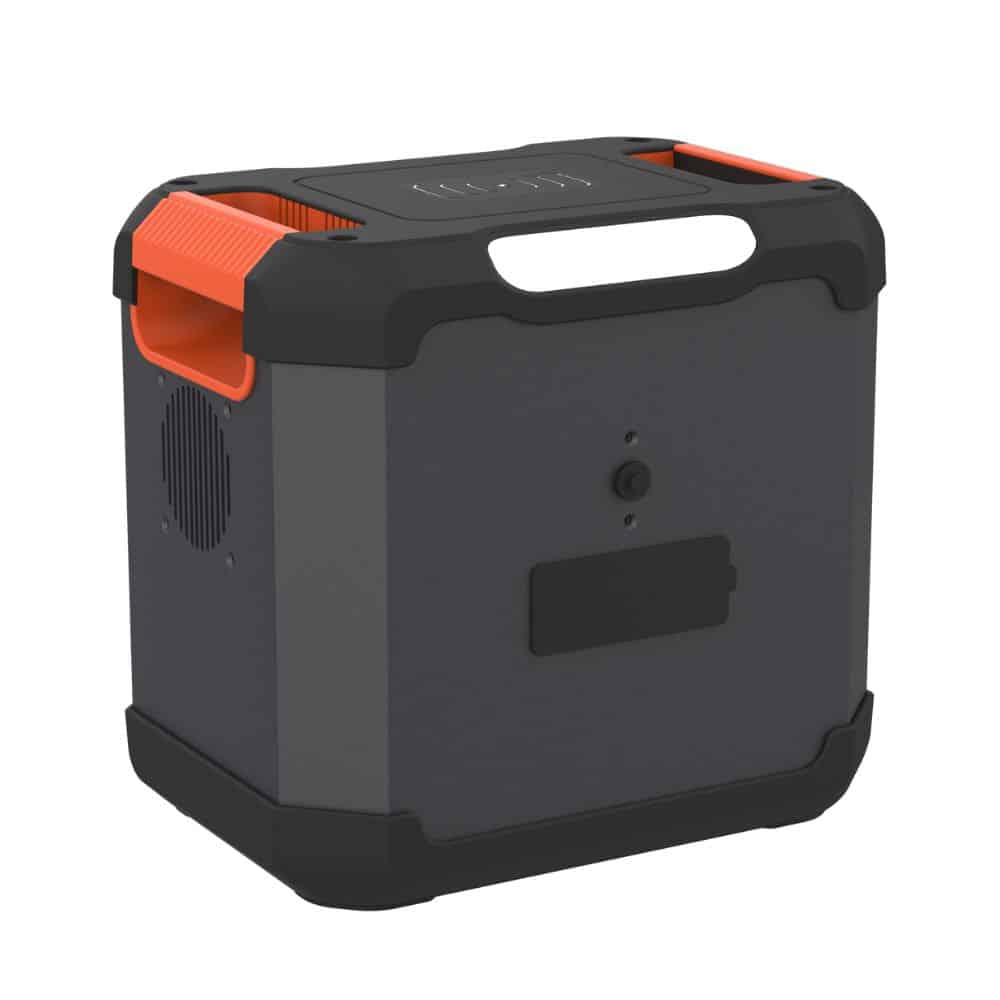 The best LiFePO4 battery depends on the specific application and requirements. However, the Sunly Power 1200W Power Station is an excellent overall option for those looking for a reliable and portable power source.
This power station uses high-quality LiFePO4 battery cells, which provide a longer lifespan, better safety, and faster charging times. It also has a large 1200W capacity, multiple charging options, and a user-friendly interface that makes it a better option than lead batteries.
With its portable design, the Sunly Power 1200W Portable Power Station is ideal for camping trips, emergency situations, and outdoor events. Its maximum power output makes it an ideal power source for almost all electrical devices.
Who Makes The Best Portable Power Stations?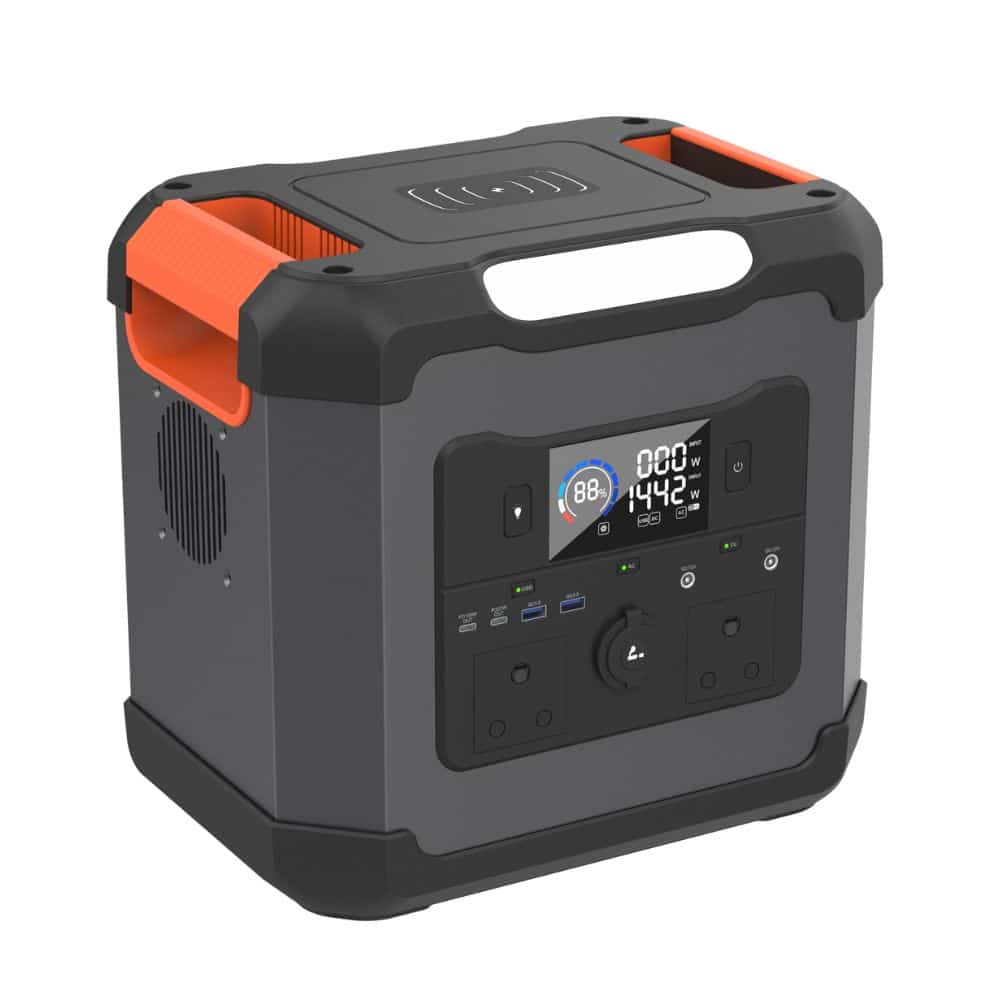 While there are many companies that manufacture portable power stations, I personally prefer SunlyPower. SunlyPower uses high-quality materials to construct its portable power stations, ensuring that they are durable and long-lasting.
SunlyPower's wholesale portable power stations offer impressive power output, with some models providing up to 2000 watts of continuous power. Most of their power stations come with rechargeable lithium-ion batteries that can be recharged through several means.
Their engineers have creative minds as they manufacture innovative designs that make their products highly portable, easy to use, and versatile. The company also rigorously tests its products to ensure that they meet high standards of quality and reliability.
Conclusion
In conclusion, portable power stations are a great source of power in situations where you don't have direct access to electricity. There are many different portable power station suppliers on the market, SunlyPower stands out as one of the best.
SunlyPower's portable power stations offer high-quality construction, innovative design, impressive power output, rechargeable batteries, and excellent customer service. No matter what, SunlyPower portable power station company can offer the power you need.