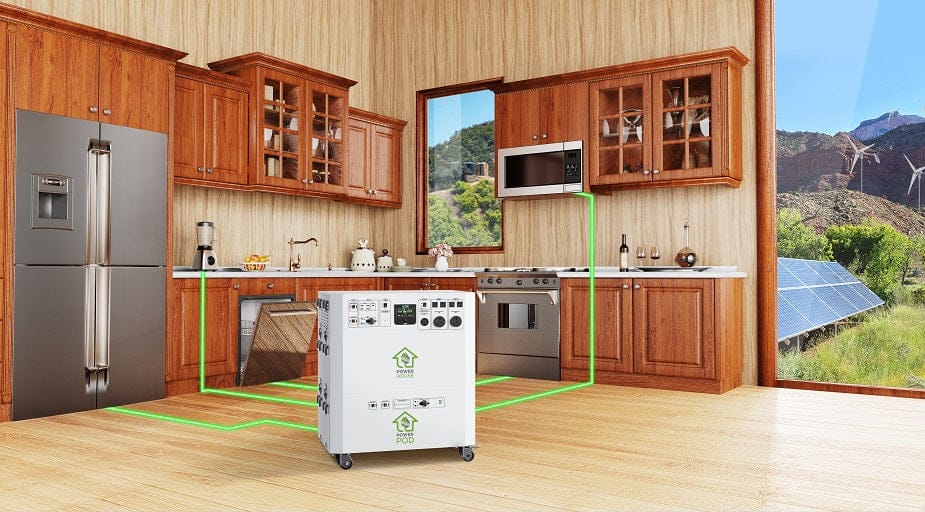 Image Source: Nature's Generator
Can a Solar Generator Power a House?
Solar generators are essential and helpful devices, capable of harnessing the sun's power to provide backup electricity for our homes during a power outage.
One of the most popular questions people ask is, "can a solar generator power a house?" The simple answer is "yes." However, you need multiple solar generators to power larger appliances at home and help get your job done. A single solar generator can only keep simple devices running like fans, lights, etc.
This expert guide will further answer your question about whether or not you can power your house with a solar generator and what you need to consider.
What Can I Power a House With Solar Generator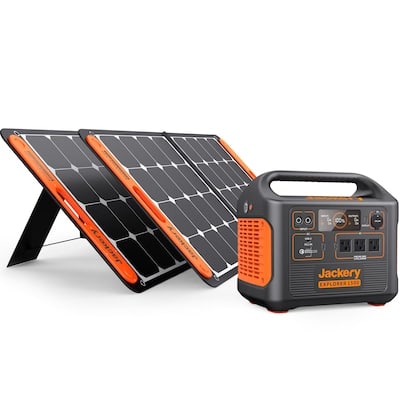 Image Source: Lowe's
Solar generators are well-constructed to power home devices and appliances. They are great at keeping appliances like fridges, blenders, toasters, coffee makers, etc., up and running during a power outage.
For instance, to power your fridge with a solar generator, you need to consider a few things;
The amount of power wattage that your fridge consumes.
The number of hours you need the solar generator to back up your fridge.
However, individual needs differ based on location and conditions. But it's essential to consider a solar generator that offers more than your fridge's wattage for optimal operation and better results.
How Much Solar Power is Needed to Power a House?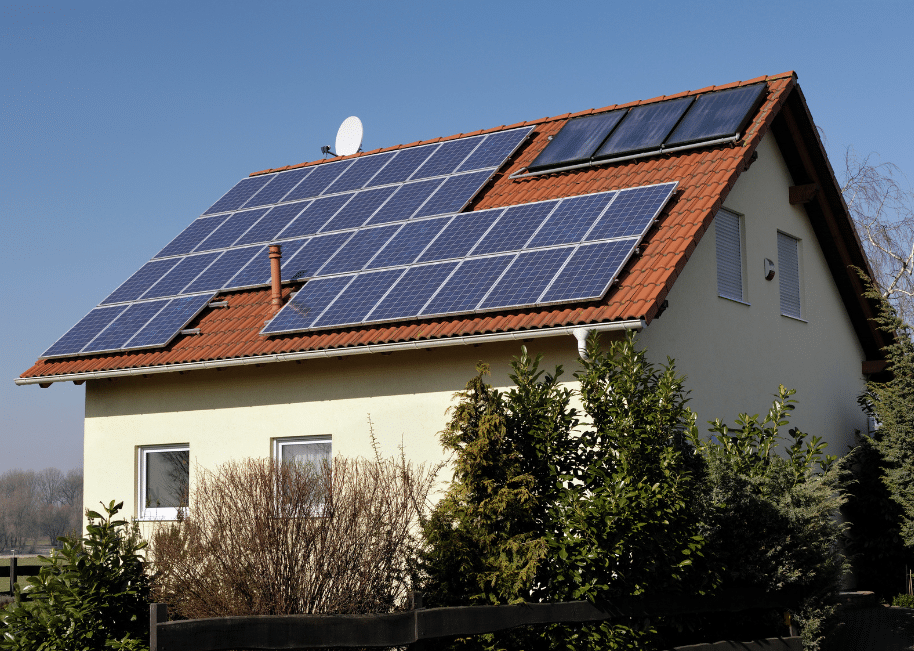 Image Source: Canva
Now that you know you can power your home appliances with a solar generator, the question is, "how much solar generator power do I require?" The answer is plausible. But before selecting the size of the solar generator you need to power the house, it's necessary to know the primary devices or appliances you need to power and the average estimated power rate they consume.
Listed below are some of these devices and their power consumption;
Cellphone Charger: 25W
LED lightbulb: 9W
Fans: 10-65W
Ceiling fan: 60W
LED Television: (22″ -17 W,) (49″ – 85W), (82″ – 230W)
Television CRT: 500W
Laptop: 250W
Desktop computer – 100W
Laser printer: 600W
Refrigerator/freezer 550W (Side by side 800W)
Smart Refrigerator/freezer – 300-500W
Bar or refrigerator: 180W
Microwave Oven: 1000 – 1300W
Larger space heater: 1800W
6000 BTU portable wall air conditioning (AC) unit: 500W
10,000 BTU central AC: 1500W
24,000 BTU central AC: 3800W
Evaporative AC: 2600W
Electric water heater: 4000W
Tankless Water heater: 6,600W
Washing machine 700: 1150W
Electric clothes dryer: 5400W
Dishwasher: 1500W
Electric Oven: 2150W
Therefore, to power the home devices, you need a large-size solar panel generator with an inverter rating of 2000W or above and battery backup sizes ranging from 2000Wh to 10,000Wh to run for 2 to 8 hours.
How Long Can Solar Generators Keep Running?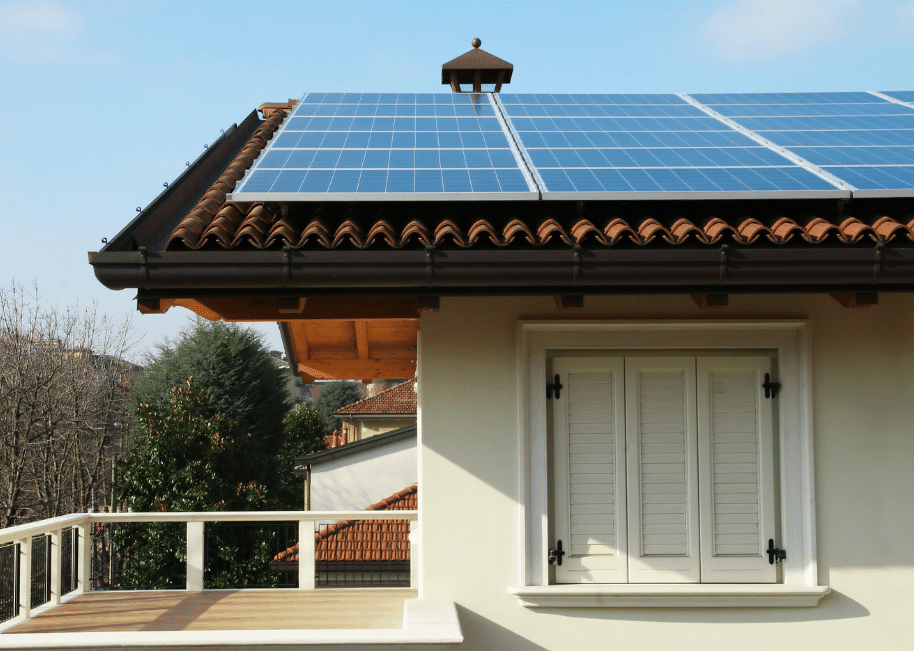 Image Source: Canva
Solar power generators run like traditional generators; they spring into action once the electricity is out. A solar generator keeps running so long it has enough power supplied to it. Also, how long it lasts depends on the unit capacity, the electricity usage of the connected appliances, and the number of devices you're connecting to the generator.
Some brands manufacture solar panels that can produce 2000 watts to 3400 watts or more and generate hours of electricity to power your appliances. For instance;
Charge a laptop for 30 to 40 hours
Power a 50″ television for 50 hours
Run most kitchen devices for hours
Power a 120W refrigerator for 14 hours
Power a 40W CPAP machine for 34 hours
Can Solar Power Work 24 Hours?
Since the sun isn't available for 24 hours, we can have it for less than 12 hours on average. Therefore, your solar power can not work for 24 hours. The regular solar panel can only work during the day. For a 12 to 24 hours power guarantee, you need a combination of expensive battery storage, inverters, and solar panel products to achieve this.
How Much Power Does The Average Home Solar System Produce?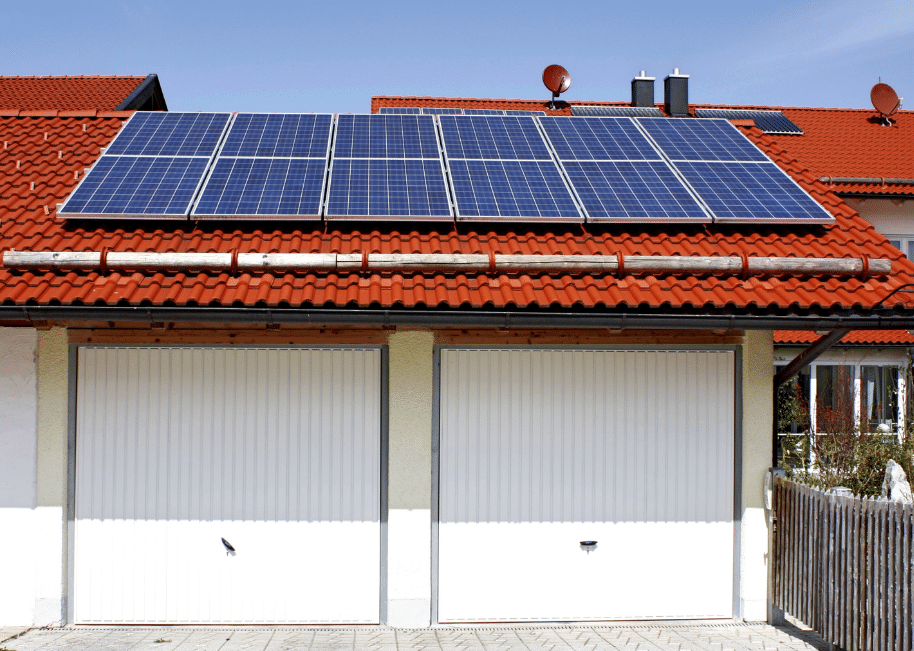 Image Source: Canva
To estimate the total amount of electricity your solar panel will produce per day, month, and year, there's a formula for this:
The size of a solar panel is 1.6 square meters x 1000 = 1,600
A panel with a 20% efficiency will likely produce = 1,600 x 0.2 = 320
For an area that gets 4.5 hours (estimated for the month of July. it could be less in winter) of sunlight daily, it will produce = 320 x 4.5 = 1440
Divide 1440 by 1000 gves = 1.44 kWh per day
For a month, the solar system will produce = 1.44 kWh x 30 days = 43.2 kWh per month.
For instance, our 25Kwh 50kwh rack mount li-ion battery pack cabinet battery solar system produces power backup for several of your appliances. However, on average, a standard solar panel system delivers 250 watts per hour of sunlight. So, for a panel that gets at least 6 hours of daylight a day, it makes up to about 250 watts x 6 hours of sunlight = 1.5 kWh of power per day, approximately 45 kWh per month, and 540 kWh per year.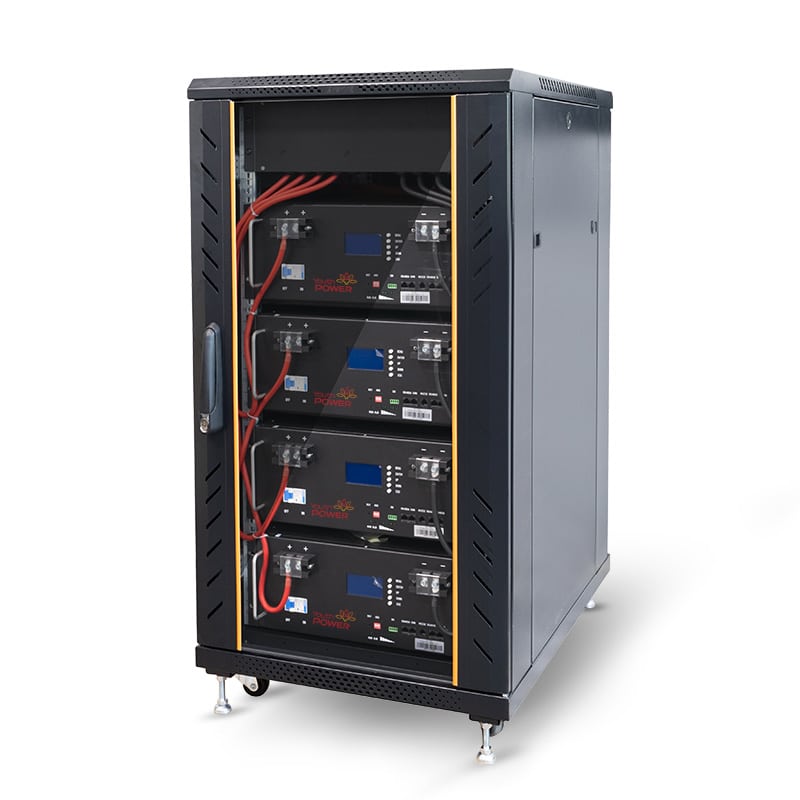 Image Source: youth-power.net
How Can I Connect a Solar Generator to Your House?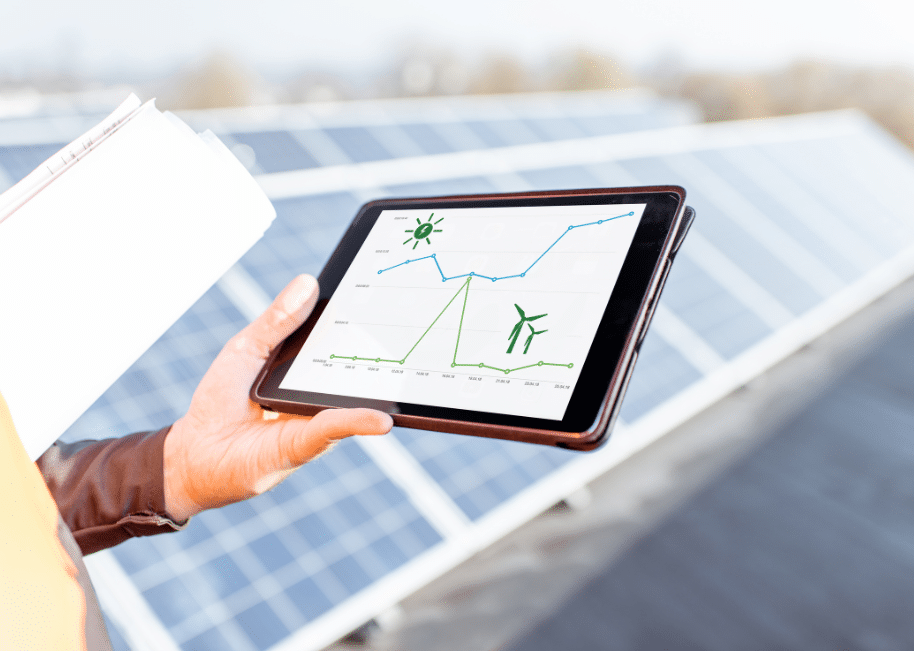 Image Source: Canva
Yes, connecting a solar generator to your house is legal once you've found one perfectly. Luckily, the process isn't a complicated one. The best and safest way to connect one is by using a transfer switch. It connects the solar generator and your home electrical panel circuits. Also, the transfer switches make power utilization much more manageable.
If you have bought a solar generator, you can contact an electrician and ask the expert to install the transfer switch and then you can connect your solar generator to your home circuit through the transfer switch.
How Much is the Cost of a Whole House Solar Generator?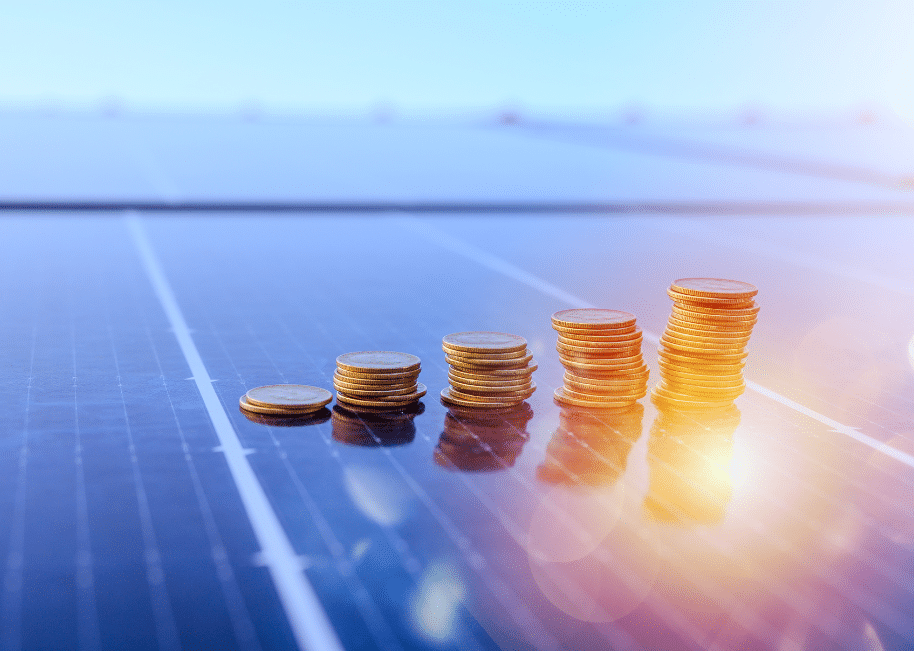 Image Source: Canva
The home solar generator system cost varies depending on their sizes and capacities. A small solar generator costs about $100 or less, a medium generator costs between $2000 to $4000, and a large solar generator costs $7000 to $50000. You can learn more about this in other articles.
What Solar Generator Can Power a House?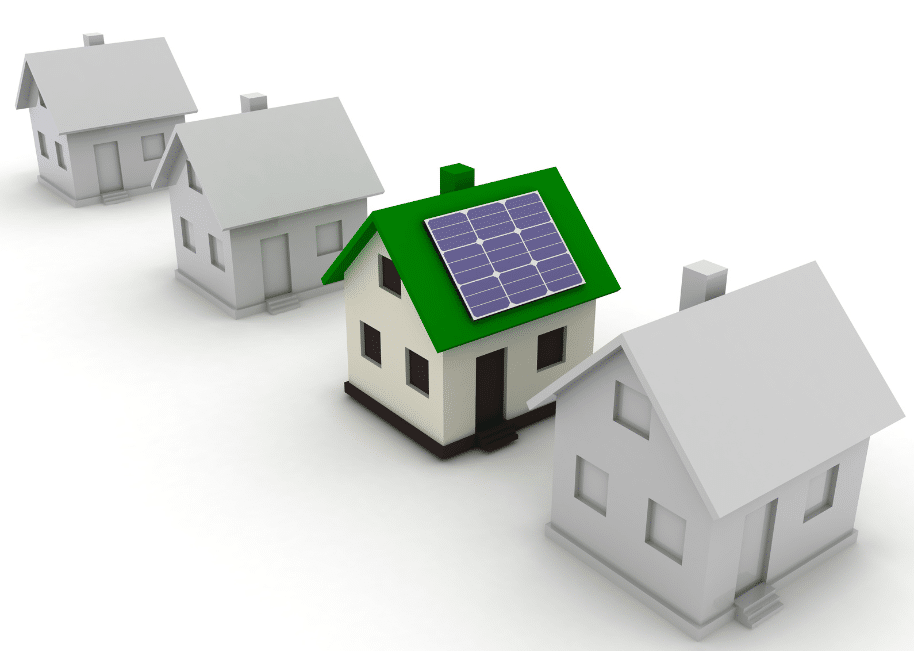 Image Source: Canva
There are several other factors you should consider when choosing a solar generator for a house. Listed below are these factors;
Cost of Solar Panels
How much do you plan to spend on your solar panel? Before making this choice, you need to check your budget since the prices vary based on the generator's capacity and size.
Depth of Discharge
Select a solar generator that can charge within an hour, depending on the power source. The bigger the battery, the more energy it can store, but it can also take longer to charge and discharge.
Lifetime
The average lifespan of a solar generator is approximately 25 to 35 years, depending on its brand and quality.
The Number of Cycles
Several solar generator batteries have a different lifespans. Most solar generators use the lithium-ion battery because it's efficient and long lifespan. A lithium battery has around 1500-3500 charge cycles, which is close to 7 years if the generator is used daily.
Solar Generator That Can Power a House
Various brands produce a variety of solar generators that can power a house based on capacities, sizes, and quality. Here are some of the brands and their best-selling products on Amazon
#1 BLUETTI EB3A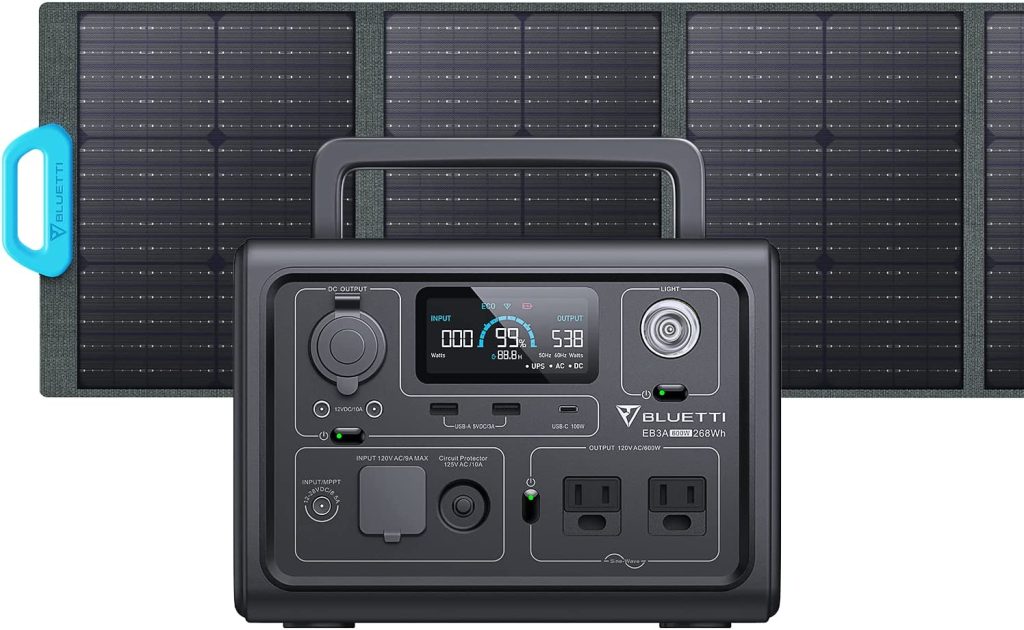 Image Source: Amazon.com
BLUETTI is one of the top-rated solar generator manufacturers. Its BLUETTI solar generator EB3A has parallel inner wiring with a 120-Watt solar panel that performs better even with shading. At the same time, the premium quality ensures a longer lifespan and a higher conversion rate. With a 600W AC inverter, 268Wh LiFePO4 battery pack, and 9 outlets, this power station keeps your necessary devices powered on the go or during a home power outage.
Although BLUETTI EB3A solar generator is customer friendly, it comes with a 24-month warranty, while other products have an extended warranty of 48 months.
#2 Goal Zero Yeti3000X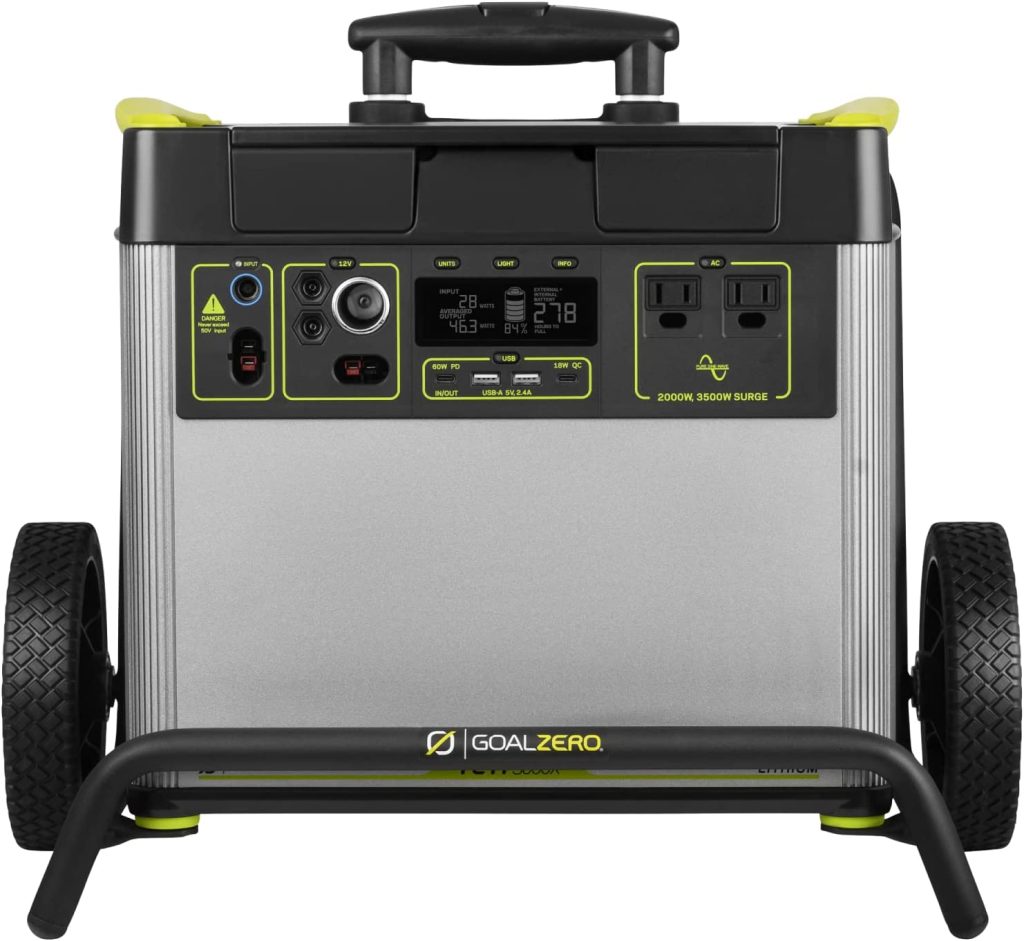 Image Source: Amazon.com
Goal Zero is another unique solar generator brand that produces a Yeti3000X portable power station with a high capacity of 3,032Wh to power your devices at home, work, or on the road. You can keep your fridge running for 43 hours at home or the workplace, and light bulbs lit for 276 hours. It can be integrated into your home's circuits for seamless backup power using its Home Integration Kit (sold separately).
Goal Zero uses only the highest quality Tier 1 Lithium battery cells, which are protected by an advanced multi-sensor battery management system, giving it a longer lifespan. However, it has no expansion battery.
#3 ECO-WORTHY 84Wh Solar Generator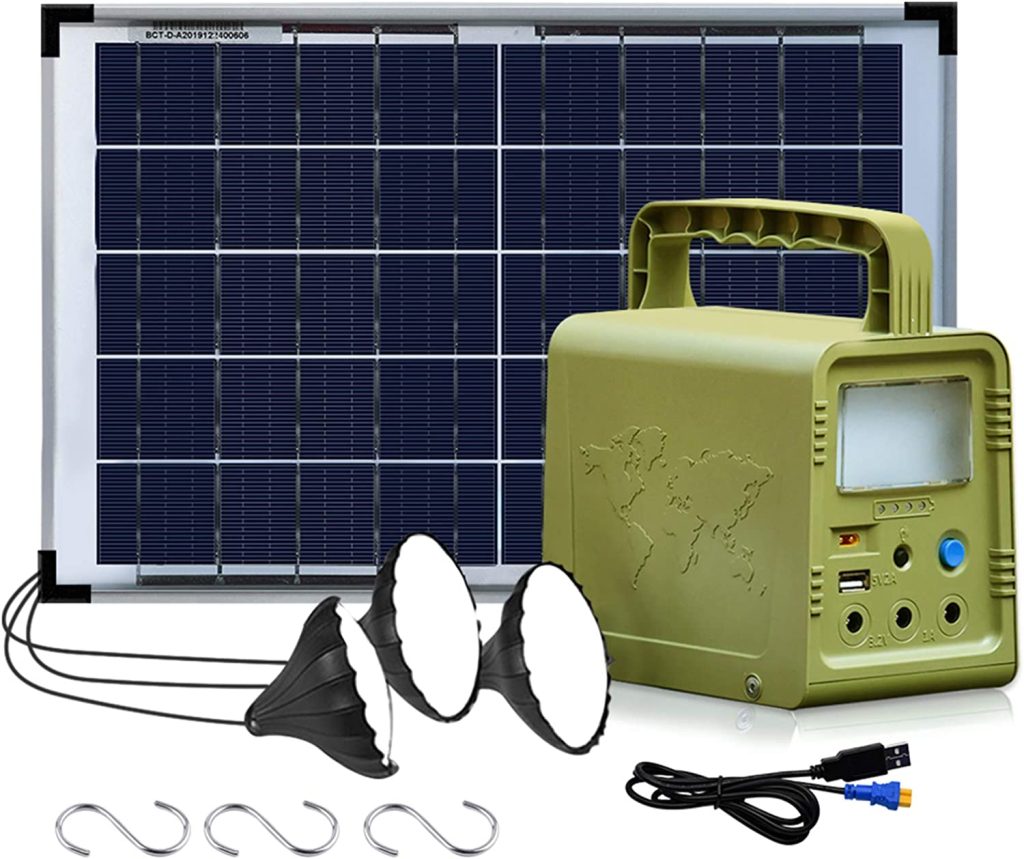 Image Source: Amazon.com
ECO-WORTHY has a high capacity of 26000mAh/84Wh, 12 years lifespan, more than 3000 cycle times, storage solar generator power to a battery with solar panel, and provide backup to LED light and mobile phone.
ECO-WORTHY solar power generator is reliable and offers 2 Year Warranty and 90-Day FULL REFUND service if the generator kit doesn't meet your needs! However, an expansion battery isn't available and can't power heavy appliances.
Best Solar Generator for House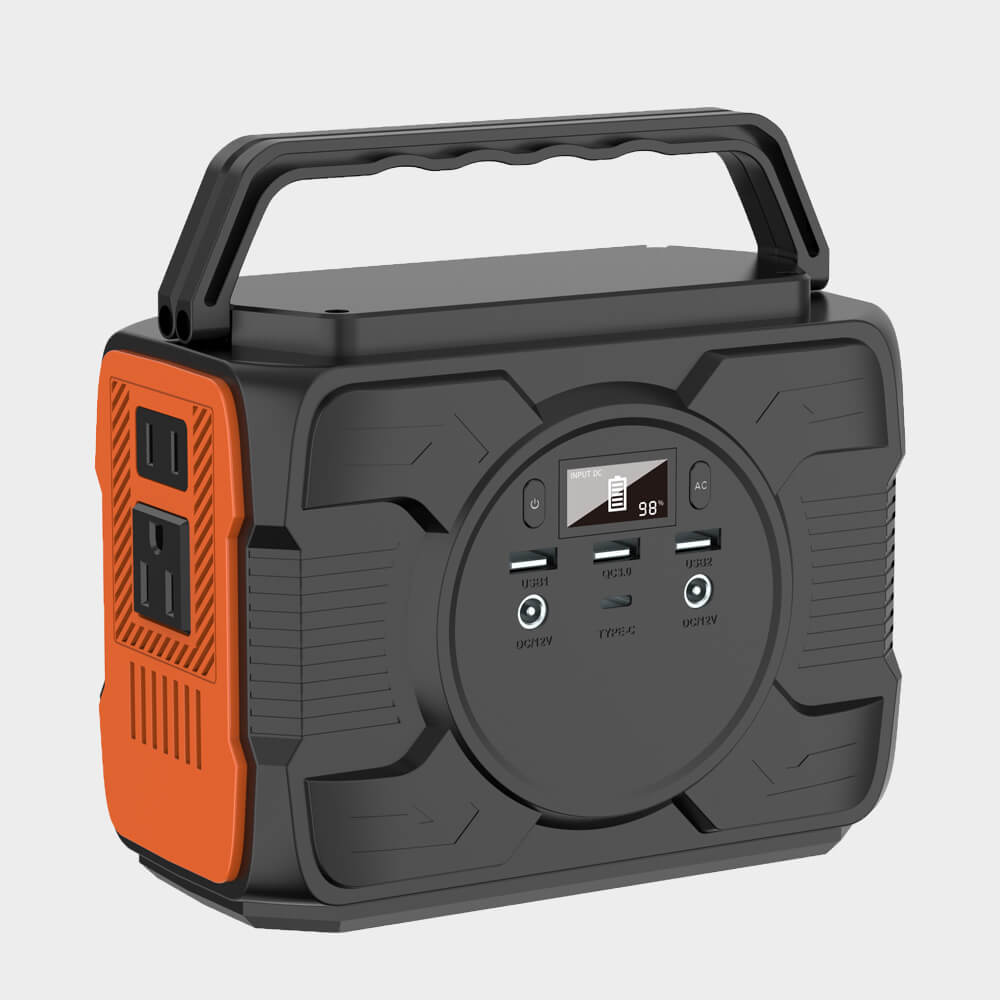 To decide the best solar generator for your house, you need to consider factors like battery capacity, expandability of battery capacity, inverter rating, MPPT rating, and Converter rating.
Luckily, all these and more are factored into our portable power station at Sunly Power.
Sunly China portable power station is made of lithium batteries and supplies the optimal portable tool charging stations for your power backup at home and solar energy storage. We got so much to offer you and handle all your solar concerns. You can reach out to us as soon as possible!