Determine what power supply you need for your home and industry so you can live a better life and serve your clients well.
If you are wondering if can tesla powerwall replace a generator, then here's your answer. If your electricity goes out, the Tesla Powerwall can keep your home's appliances working smoothly. Unlike a generator, it can switch to backup power as soon as an outage is detected, meaning you may not even know the electricity went off.
Generac vs tesla: what's their difference
Tesla power wall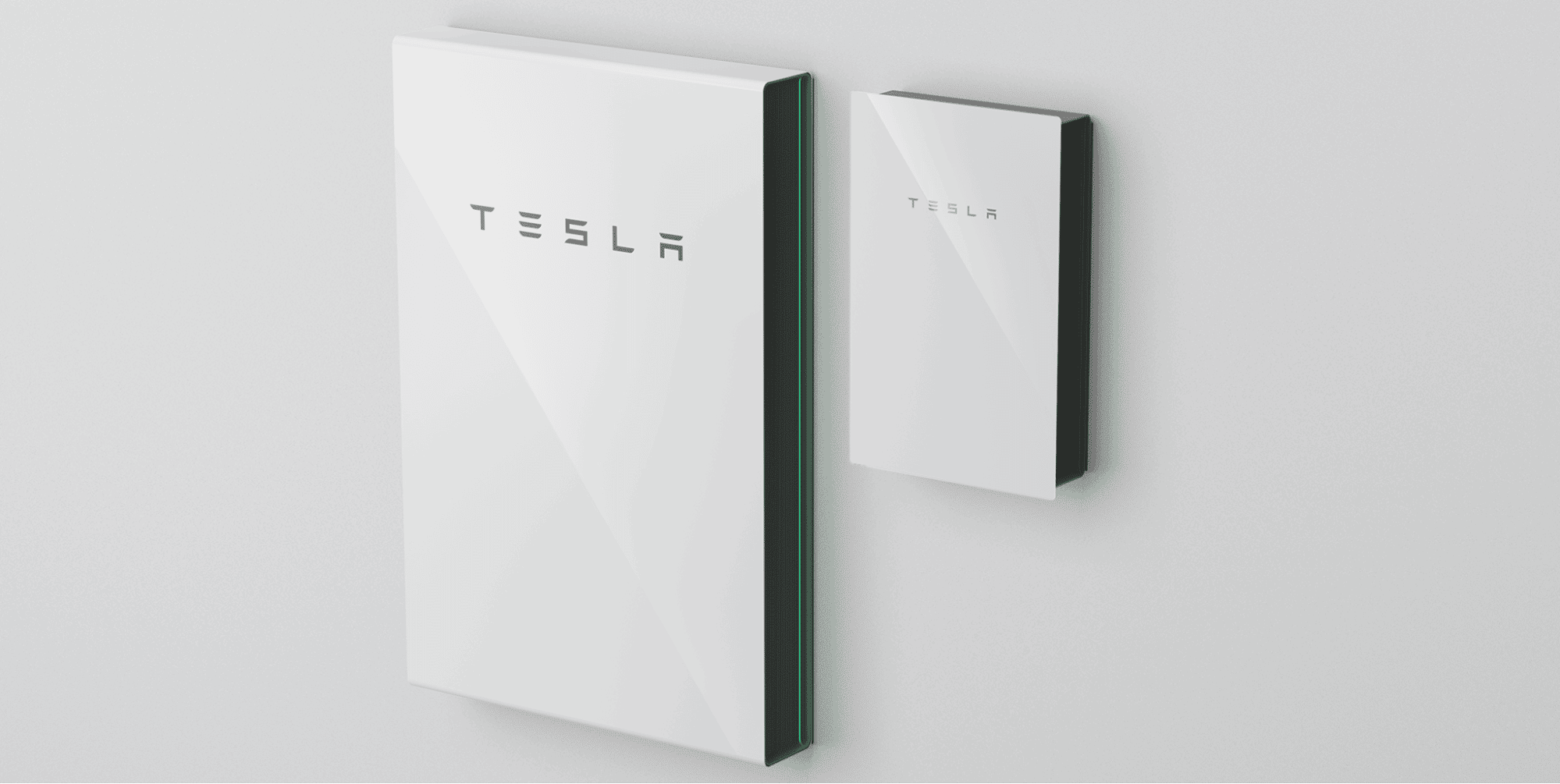 Image Source: Electrek
Together, solar and Powerwall's capacity to store energy for later use translate to significant safety and cost savings. The Tesla app allows for individualized energy monitoring, metering, and smart controls for each Powerwall installation.
Unlike other power stalls, which have weak batteries and limited functionality, the Sunly Power SL-48100W is always reliable because of its LCD display and alarm function and its LiFePO4 51.2V 100Ah power supply.
Generac pwrcell
When the electricity goes out or the grid goes down, a PWRcell Solar + Battery Storage system will keep your house lit up and running smoothly without breaking the bank.
PWRcell is superior to other solutions because it provides backup power continuously and has integrated load control for further safety. With PWRcell, Generac continues its 60-year-long tradition of innovation in emergency power systems.
Generac pwrcell vs tesla powerwall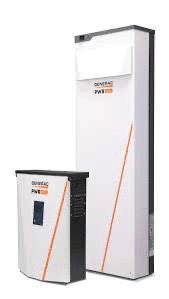 Image Source: Energy Sage
During utility power outages, you may rely on the Generac PWRcell solar + battery storage system, which uses clean energy from the sun to power your home.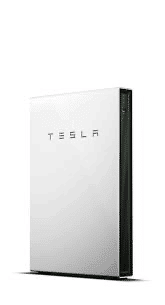 Image Source: Tesla
The Tesla Powerwall, is a rechargeable lithium-ion battery. The Powerwall is a battery system that may be used for backup power, time-of-use load shifting, and solar self-consumption.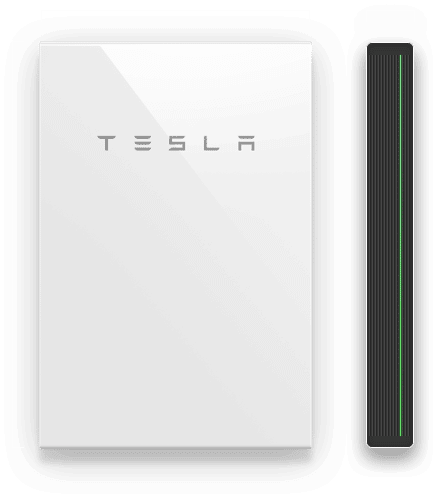 Image Source: Empower Energy
Tesla's Powerwall 2 is a lithium-ion battery storage device that can be charged using solar panels. Liquid cooling and a robust integrated inverter are only two of its high-tech features.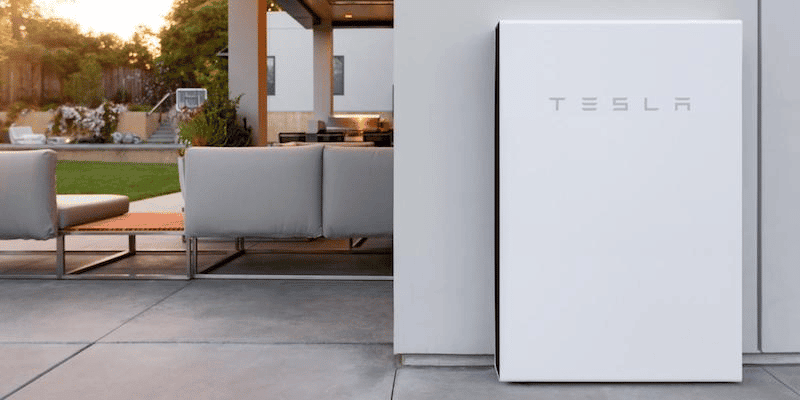 Image Source: Gadget Flow
The Tesla Powerwall 3 has a number of different use cases, such as timer-based control, auto-power, and backup. There's a built-in soft starter that can power AC appliances and motors, too.
Generac pwrcell vs tesla powerwall useable capacity
Power increase, increased capacity, and improved load control. In terms of home backup power systems, Generac's PWRcell system has unrivaled specs. Power, data storage, and monitoring are all simplified into a single, straightforward system using PWRcell. Generac is more than simply a supplier; they are a reliable partner that will be there for you in times of need.
generac pwrcell vs tesla powerwall peak current
When comparing the Tesla powerwall to the Generac solar battery, the Tesla powerwall is superior since it has higher voltage and a larger capacity. The Tesla Powerwall is also compatible with a variety of solar panels and the traditional electrical grid for recharging.
generac pwrcell vs tesla powerwall maximum continuous power
PWRcell's peak motor starting capacity is 56% higher, meaning it can kick-start heavier loads in the event of a grid failure. PWRcell provides up to 80% more continuous power from a single battery, allowing it to sustain greater backup loads. An PWRcell battery may be charged up to 80% faster than a Tesla Powerwall 2.
generac pwrcell vs tesla powerwall battery size
They're thirty inches across, five inches thick, and forty-five and a half inches high. In terms of size and placement, Teslas are roughly 251 pounds and may be mounted on a wall or fastened to a level floor. PWRCell size is a 5'10" tall by 22" wide by 10" deep cabinet.
generac pwrcell cost vs tesla powerwall
If you ask how much a general solar battery costs, Powerwall may range from $13,900 to $14,900, with additional units costing between $10,700 and $11,200. A fully stocked cabinet with six battery modules would set you back between $15,000 and $17,000. Remember that a fully loaded cabinet can handle more power and efficiency than a Powerwall.
generac pwrcell vs tesla powerwall battery warranty
Tesla Powerwall has a 10-year warranty with a 70% capacity guarantee. Most households with Powerwalls charge and discharge them daily, and with time, rechargeable batteries lose their capacity to retain a charge and completely recharge. Generac PWRCell has a 10-year warranty, however they don't guarantee battery life.
generac pwrcell vs tesla powerwall energy storage goal
If you want a battery for grid outages, this may be a better option. The Powerwall may be used for daily storage, however, it's 7-10% less efficient than the PWRcell. Generac is an excellent choice if you want to maximize daily consumption, prevent high time-of-use rates, become more self-sufficient, or accomplish another energy objective.
generac battery backup vs tesla powerwall
A single Powerwall can power emergency circuits, lights, and outlets. If you want to power an entire HVAC unit, use two to three Powerwalls. Generac's Smart Management Modules are an intriguing addition when determining what to back up and keep operating when the power goes out.
generac pwrcell vs tesla powerwall battery usages
Powering household appliances like air conditioners, refrigerators, well pumps, sump pumps, and more is no problem with PWRcell's 50 amps of continuous power and 12 kW of surge capability.
When compared to the normal daily energy use of a home, which is around 30 kWh, the Tesla Powerwall only produces approximately 13.5 kWh of electricity.
generac pwrcell vs tesla powerwall: which one to choose
Both of these batteries are excellent choices for a variety of applications, as was noted right from the start of this discussion. Your unique energy requirements should serve as the primary guidepost while you search for the optimal solution.
Conducting some preliminary research and a background check will also be of use. Start with SunlyPower and get a quote now!