Hey there! A home security alarm system isn't mounted to add to your interiors. They are strategically placed to ensure safety. Therefore, you need a backup battery for the system to keep it up and running when there's a power outage. This article addresses all your concerns about a home alarm backup battery system.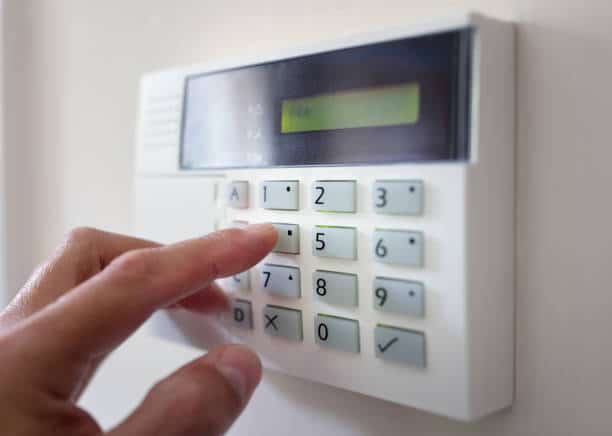 Image Source: iStock
Having a security alarm system and displaying relevant stickers and signage on your doorway deter intruders from invading your home and property. A security system detects burglary and other threats like smoke, water damage, fire, carbon monoxide fumes, etc. Once detected, the alarm system immediately springs into action to alert you.
A backup battery in your home alarm system keeps the system working for longer hours when the primary power source is out. Therefore, it's necessary to have a backup battery to remain safe and secure at home. Let's move
further as we expatriate further on this subject.
Home Alarm Backup Battery System: How Secure is Your Home?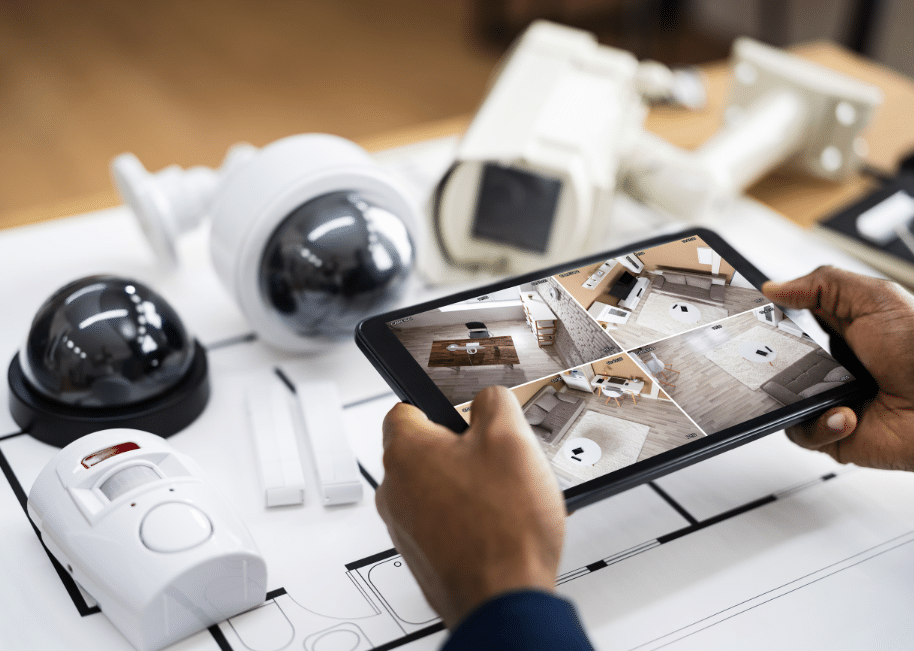 Image Source: Canva
If your home isn't secured with an alarm security system, it's 300% possible to be broken into. Unfortunately, home burglaries happen frequently and are something to be tackled. You can't control the criminal's actions but can guard against their outcome.
House security systems are important because they provide the best protection for your home and offices. Alarm systems are very reliable and will need constant maintenance. Some systems run on battery, while others are exclusively operated on electricity.
Home Alarm Backup Battery System: Definition and Introduction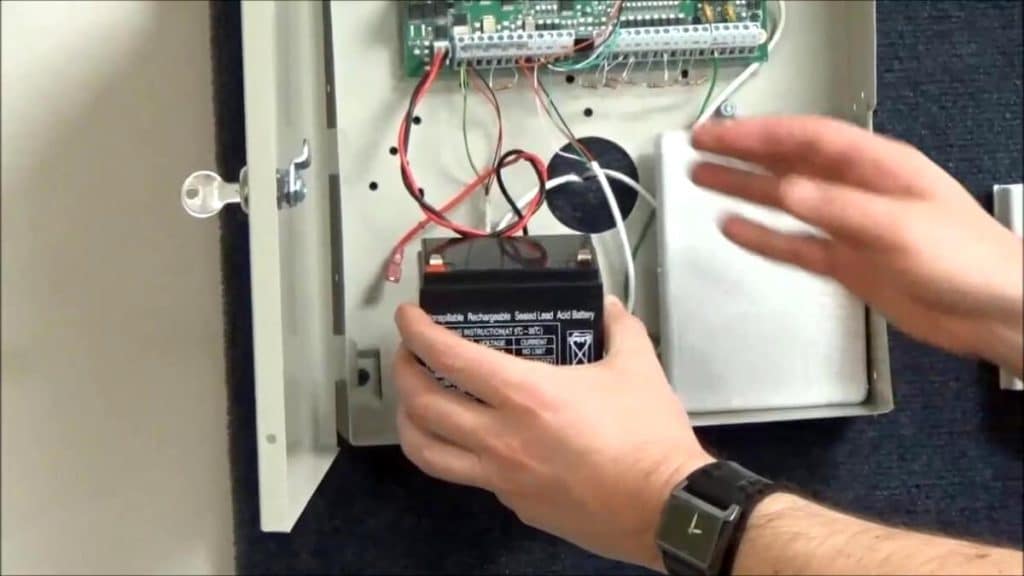 Image Source: takombattery.com
A backup battery operates an alarm system for up to 8 hours when the main power source is out. The battery is found in the main panel box of the system, where it gets charged and automatically comes on to power the system during an outage.
A lithium battery (LiFePO4) is basically the type of battery used in an alarm system because of its many advantages. Several famous brands and manufacturers use LiFePO4 batteries to construct security alarm systems. Sunly Power – a Chinese-based manufacturer and supplier, constructs high-quality security alarm systems using this battery technology.
How Does a Home Alarm Backup Battery System Works?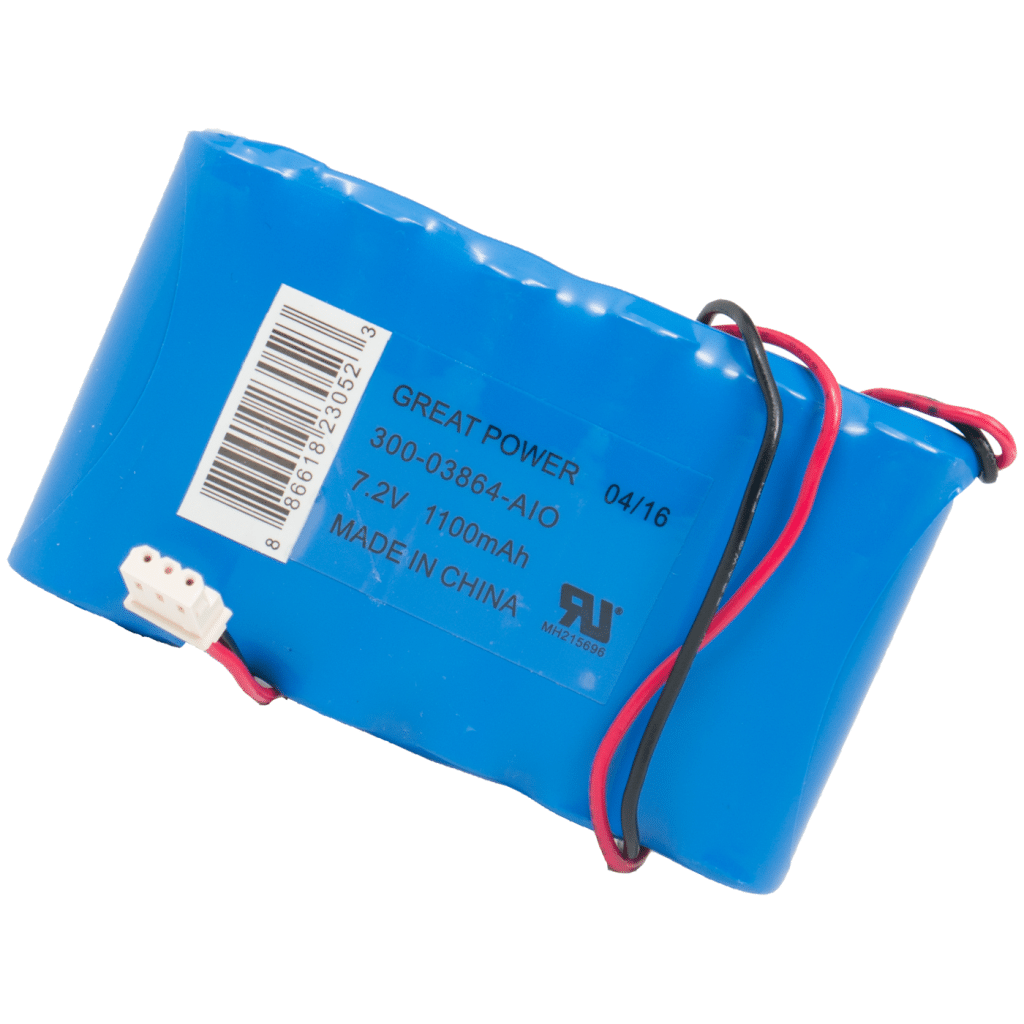 Image Source: AlarmClub
A home alarm backup battery gradually stores power when the panel is connected to an AC power source. Once the AC is out, the battery will automatically activate to power the security alarm system. The backup battery provides a temporary power solution to the security alarm system and a short-term fix until the AC is back.
Home Alarm Security Systems: What are the Different Types?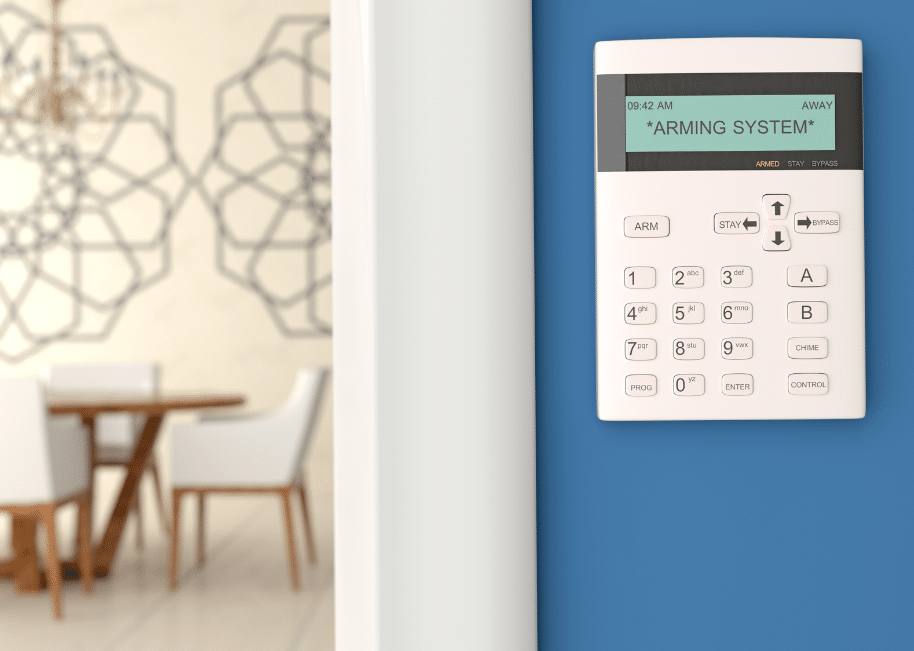 Image Source: Canva
A home alarm security system helps you monitor the activities in your house while keeping your family safe. Here are the different types of home security systems and their functions.
#1 Burglar Alarms
Burglar alarms protect your home from thieves. If anyone attempts to enter your home, you and your law enforcement agencies will be alerted. An effective burglar alarm system has the following features;
Alarms screens
Property motion detection
Door and window detection
#2 Video Surveillance System
By installing a video surveillance system, you can watch the activities that take place on your property. Using modern smartphone technology, there are various options to choose from. The video camera/surveillance system monitors your home, provides information about an intruder, and prevents theft and crime in your house.
#3 Fire Alarms and Smoke Detector System
Installing a fire alarm and smoke detector in your house prevents your family from potential harm. This device does the following;
Prevent fire sparks in your home.
Protect any room in your house from fire and smoke.
Protect your home when you aren't around.
Notify you when there's a need to change the battery.
#4 Carbon Monoxide Detector Alarm
Carbon monoxide is hazardous when inhaled. Therefore, you need a detector alarm to detect this harmful gas. However, they are usually integrated with your fire alarm systems.
#5 Monitored Security Systems
All thanks to modern technology, which helps you monitor your home anytime and from anywhere. Installing the app on your smartphone, you can;
Lock or unlock your doors.
Check if your kids are home from school.
Set and monitor your home temperature.
#6 Environmental Sensors
Environmental sensor help to detect weather damage. With this security system, you can safeguard your home against the;
Extreme temperatures: Installing a temperature alarm system will notify you if your home is under extreme weather attack. Once you set the proper temperature for your home and there's a change, you'll be alerted.
Flooding: A water detector installed in your home will alert you when your home is experiencing flooding through excessive rain pour or a leaking pipe.
Interestingly, several home alarm security systems are backed by batteries or solar panels to keep them functioning during a power outage.
How to Replace Your Security Alarm Battery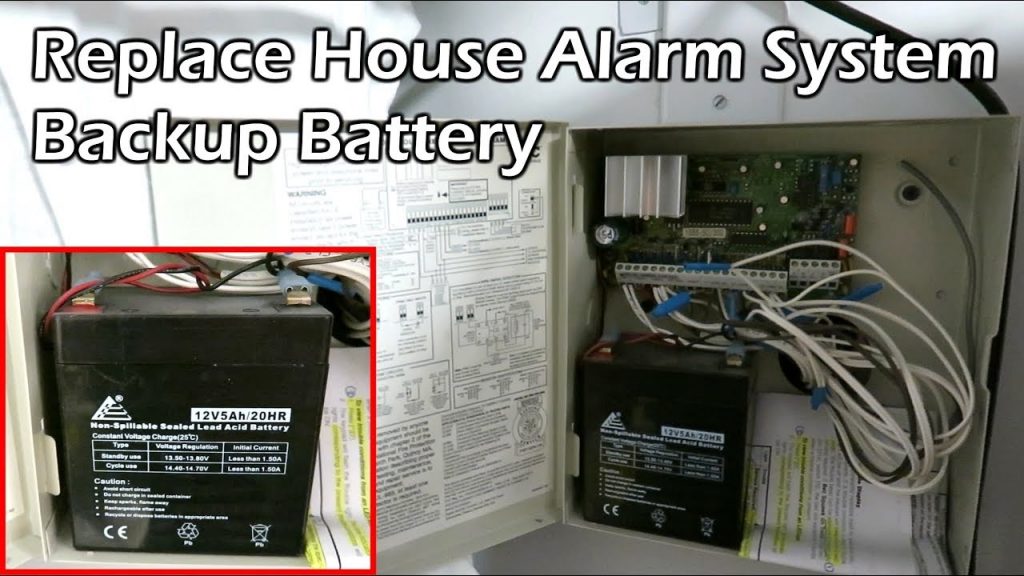 Image Source: clearitsecurity.com
"How do I replace my alarm battery?" This is one common question every house owner will ask at one point or the other. This is crucial because it's one of the maintenance tactics to keep your security system in proper performance. We'll further consider this.
When should I change my security alarm battery?
A home alarm battery is meant to last for about 2 to 5 years, while the newest technology lasts up to 7 years. However, you'll be notified when it needs replacement. If you can't track the last time you served your security system, you need to get set to change the battery.
Although, not all alarm systems are the same. Some alarm system keypads will display warning messages to alert you of a battery replacement, such as;
Low battery indicators, which causes beeping keypads, code displayed on the LCD panel, etc. If you need assistance understanding the code, check the user's manual.
A false alarm triggered by an inconsistent power supply.
Note: If you have a detector connected to your home's electricity source, replacing the backup battery every 6 months is recommended.
Is it necessary to change my worn-out security alarm battery?
As discussed earlier, you must replace the worn-out battery if you sense any problem with your alarm battery. Keeping the system working correctly and your home safe and secure is necessary.
A step-by-step guide to changing your security alarm battery
Read on as we guide you on replacing your security alarm battery at home. This step is a DIY; you may not have to call the technician.
#1 Turn off the Power Supply
Ensure that the main power source to your alarm system is turned off to avoid any electrocution.
#2 Communicate with the Monitoring Control Room
This next step is to let the monitoring control room know you want to change the backup battery to prevent the control room from sending a patrol company to investigate.
#3 Locate the Control Panel
The control panel is where the battery is found. And the panel can be located in the utility room, basement, or closet. The control panel, which is not aesthetically appealing, is placed in a spot not usually seen and marked by the manufacturer's security systems' logo.
#4 Locate the Battey inside the Control Panel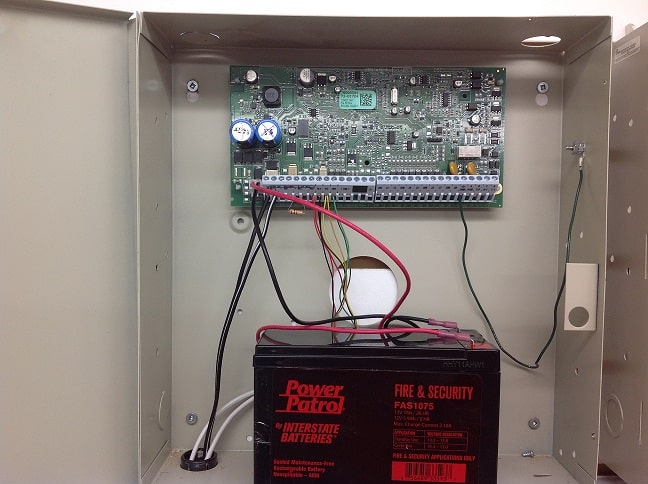 Image Source: Reed security support
Inside the control panel, there are various components; wiring, circuit boards, and the battery. The box-like battery is square-shaped and connected to the red and black wires linked to the circuit boards.
To know the battery requirements, check the user's manual.
Also, note the battery size. Knowing the size and voltage old battery to decide the purchase of the new battery.
#5 Disconnect the Battery
Disconnect the positive and negative battery terminals from the red and black wires. Each wire has a connector attaching them to the battery terminals.
Then, carefully pull the wires from the battery terminals. Some connectors will require you to use a plier to remove them. Do so to free up the battery and remove it from the panel.
#6 Replace the new battery
Remove the new battery packaging and place it where the old one was.
Ensure it rests flatly and is well balanced in place.
Next, reconnect the wires to the positive and negative terminals of the battery, starting with the red wire and then the black wire.
First, connect the wires to the connector and the terminals.
#7 Testing
Once you have replaced the new battery, check the keypad for an update to ensure it isn't showing a "low battery code."
Also, check the user manual to learn more about testing the battery to ensure the system operates properly.
Once all steps are completed, you can be sure your home alarm security system is running.
How to Charge a Backup Battery in a Home Alarm System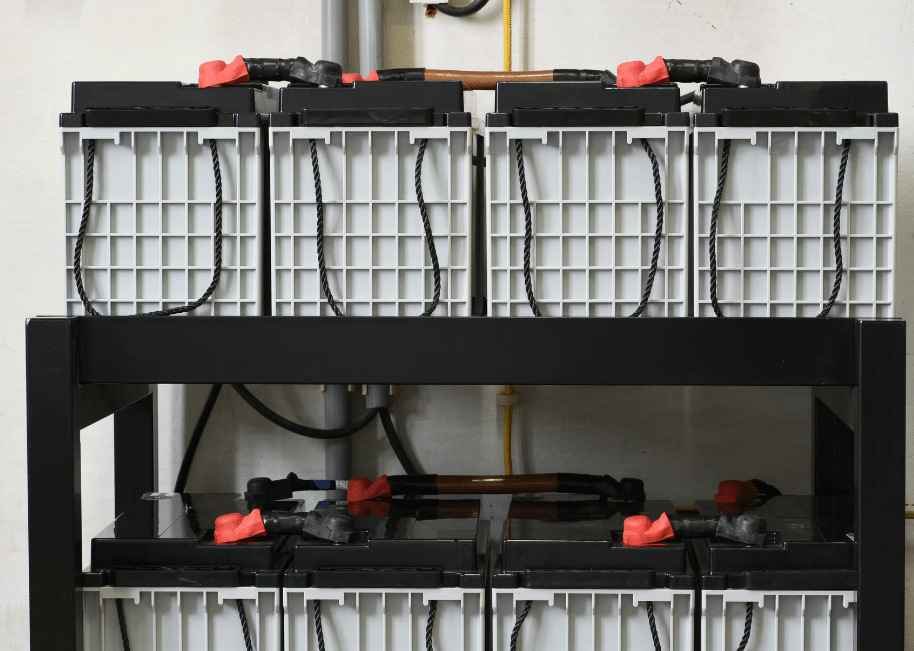 Image Source: Canva
Since most security alarm systems are powered by electricity from the main power supply, the alarm battery self-charge. The battery prevents the system from going off during a power outage. Therefore, the battery immediately charges for future purposes once the main power source is turned on.
This method is referred to as a trickle charging mechanism. It involves the battery charging slowly until it's fully charged. Lead-acid batteries last longer than lithium-ion batteries which need to be regularly charged and need an adaptor.
Advantages of a Backup Battery System for Home Security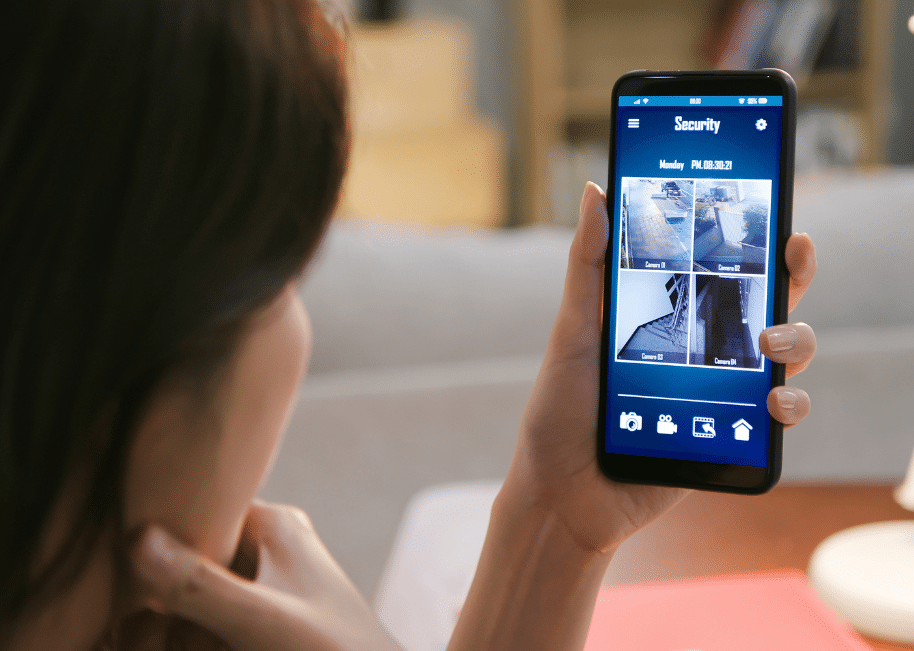 Image Source: Canva
A reliable backup battery offers security, stability, and access to an emergency power source for your home alarm system. With a backup battery keeping your alarm system functioning, criminals can't loot your house undetected. You can be assured that you and your properties won't be at risk.
Lithium Batteries: The Best Alarm System Backup Battery for Home Security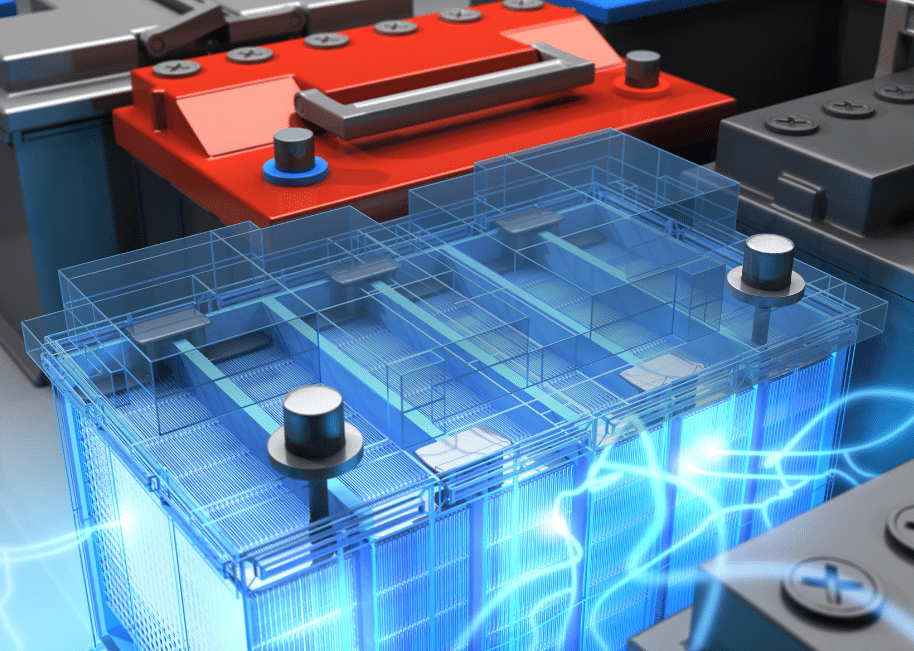 Image Source: Canva
The two primary backup alarm system backup batteries are lead-acid and lithium-ion batteries. However, lithium (LiFePO4) batteries are tested to be the best for home alarm security systems compared to lead-acid batteries. Lithium batteries aren't prone to the "memory effect," which could lead to loss of charge over time for other batteries.
Why are LiFePO4 Batteries the Best for Home Alarm Systems?
Lithium battery is lighter and easier to install. Also, it perfectly fits into your home alarm system.
Lithium batteries have a longer lifespan than lead-acid batteries. Therefore, it's not likely to damage your alarm system.
LiFePO4 batteries have a higher power density than lead-acid batteries, providing more power for your system.
Lithium (LiFePO4) batteries are less likely to leak than lead-acid batteries. Therefore, it won't damage on time.
LiFePO4 batteries are higher thermal resistant than lead-acid batteries and aren't likely to fail in extreme heat or cold.
Sunly Power Lithium Battery For Home Security: The Best You Should Have
Compromising quality can harm your alarm system; you need to source the best lithium backup battery for your home alarm system. Sunly Power – a Chinese-based manufacturer and supplier of lithium batteries for alarm systems, got all customers covered with a 100% guarantee.
We supply customers at home and abroad with a wide range of assortment replacement batteries that are tested and proven.
#1 18650 3.6V 6250mAh battery pack
#2 18650 3.6V 6.7Ah battery pack
#318650 15.6Ah battery pack
#4 755590-2S1P-5Ah lithium polymer battery
Takeaway
This article is detailed enough to offer everything you need to stay safe and secure in 2023. Your home alarm backup battery system is crucial and essential to the security of your family and property. If you need further assistance, Sunly Power is there for you, contact us today!