Will you sit and watch the storm make a mess of your power line or knock out your power source for hours? If not, then you need a backup power source. A home battery backup power supply offers a simple solution to your panic.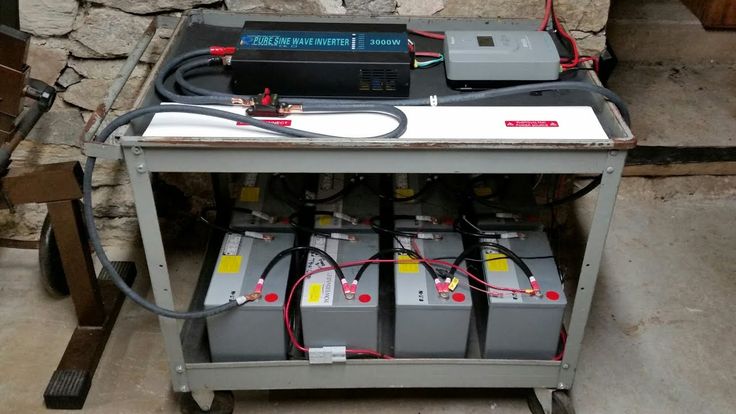 Image Source: Pinterest
During an outage, a battery backup power supply will positively impact your comfort and safety. In time past, gasoline or propane-powered generator was the norm. But recently, there are several clean and saver options, and a battery backup power supply is one of the welcomed technology in the industry.
Backup batteries are either powered by electricity or a home solar system. During a power outage, the backup battery system automatically supplies electricity to home and office appliances for several hours. Let's take this further as we discuss everything you need to know about battery backup power supply for your home appliances.
Home Battery Backup Power Supply – Definition and Introduction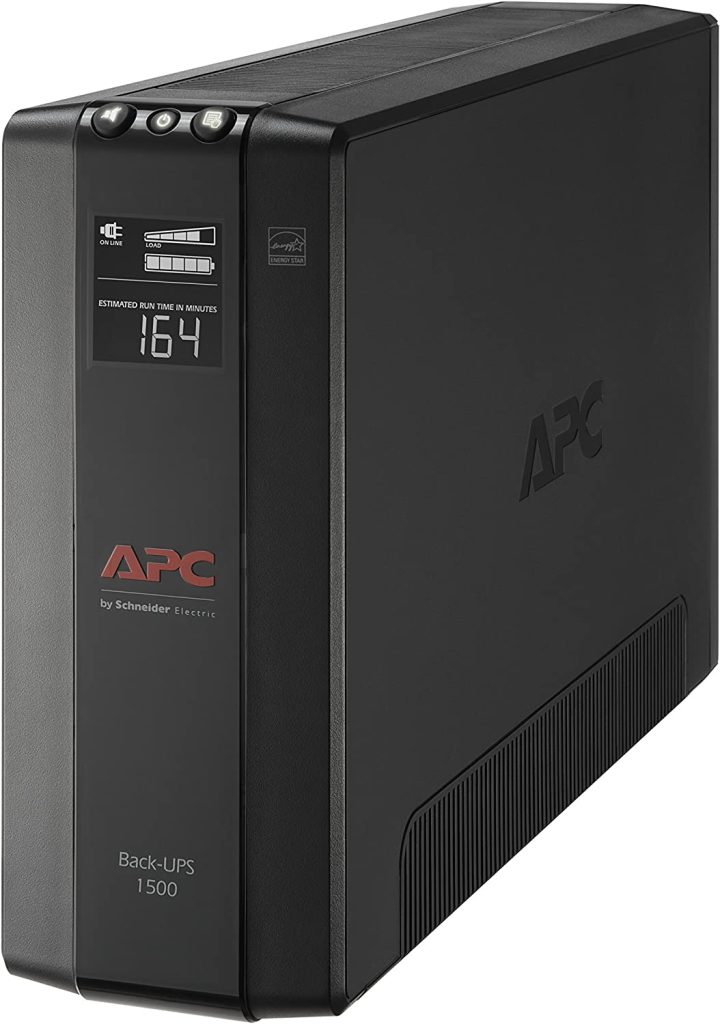 Image Source: Amazon UK
A battery backup or uninterrupted power supply (UPS) provides energy when the main source fails or goes off. The backup system involves storing energy in batteries that power home devices such as TV, laptop, electric oven, smartphones, etc., in an emergency during an outage.
Homeowners who are concerned about their home appliances' energy usage and uninterrupted supply resolve to home battery backup supply. This device is becoming famous because it offers a clean and efficient energy storage method.
General Capacity of Home Battery Power Supply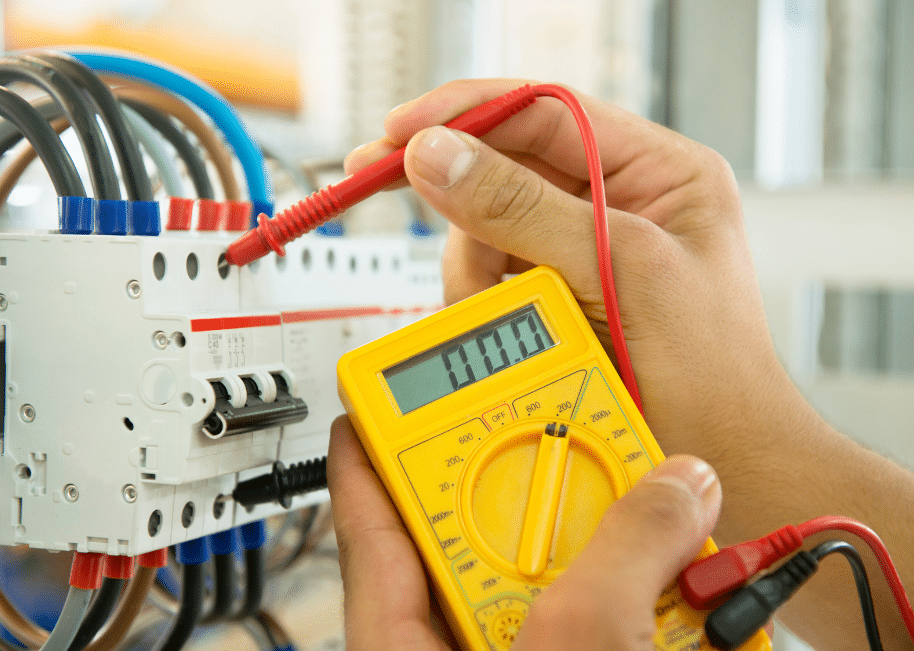 Image Source: Canva
A battery's capacity is the amount of current drawn from the battery to power home appliances for a stipulated period. Generally, the capacity of a household battery is measured in kilowatt-hours (kWh) and differs from as little as 1kWh to 10kWh. You can connect multiple batteries to add more capacity. However, a 10kWh battery capacity should suffice for home appliances.
How Do I Calculate How Long a Battery Will Run?
Assuming the efficiency of a battery and appliance is 100%. Although, it is a rare case in real practice. The formula to calculate the battery's run time is given below;
Formular = (10 x battery capacity in amps) divided by (appliances load in watts). For instance, given a 100-watt TV and a battery rated 60 amp hours. Going by the formular, [(10 x 60) / 100] = 6 hours. therefore, the battery's maximum run time is 6 hours. It is recommended to recharge after 4 hours to preserve the lead acid battery's health and prevent future damage.
How a Home Battery Backup Power Supply Works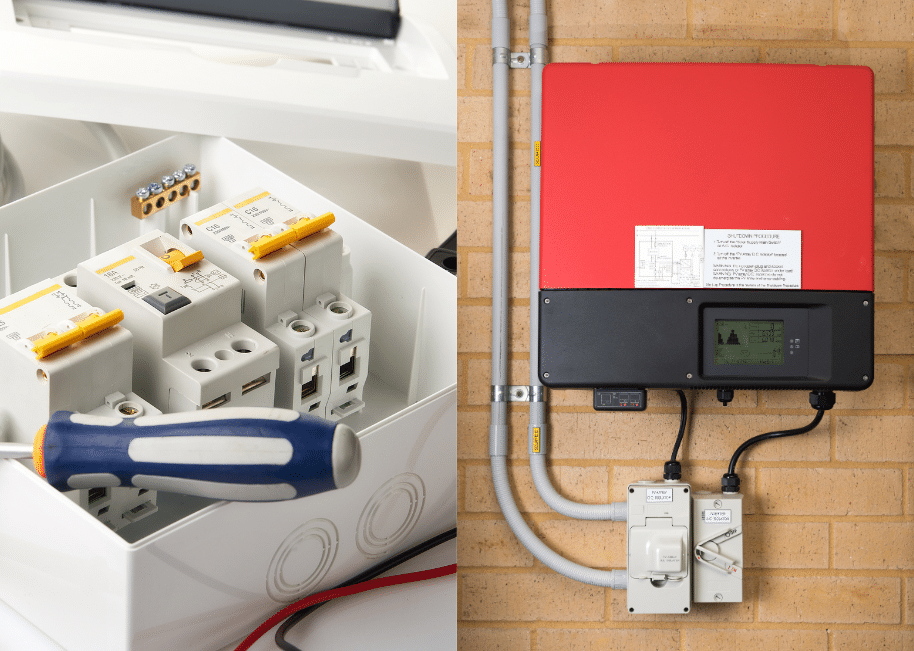 Image Source: Canva
An uninterrupted power supply or battery backup resolves to its battery backup supply during power problems such as voltage sag, surge, or blackout. When the incoming utility power falls below or rises above the surge safe voltage level, the UPS automatically switches to DC battery power which later inverts to the AC power to run the connected home appliances.
AC vs. DC Power Supply: Which Is Better for Your Home Appliances
Many household appliances and electronics, like cellphones, light bulbs, microwaves, laptops, etc., use direct current (DC) power sources. Initially, when they were invented, they were made to use alternating current (AC). However, to use power generated from home outlets, each device has a converter that takes the outlets' AC power, converting it to DC.
In comparison, AC is more efficient than DC because of its ability to travel forth and back over longer distances. Thereby being able to power more home appliances.
How Can I Charge My Power Supply System?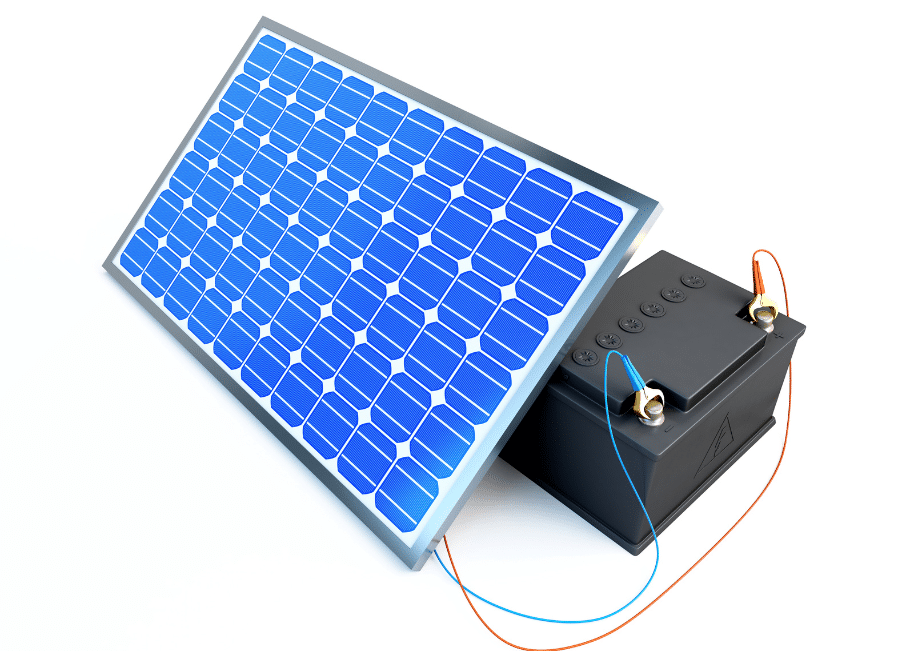 Image Source: Canva
In most cases, a backup battery power supply system automatically charges by drawing electricity from the main grid when accessible. However, some home battery backup systems may also contain solar energy and have solar panels to recharge the device when down.
Outstanding Features of Home Battery Backup Power Supply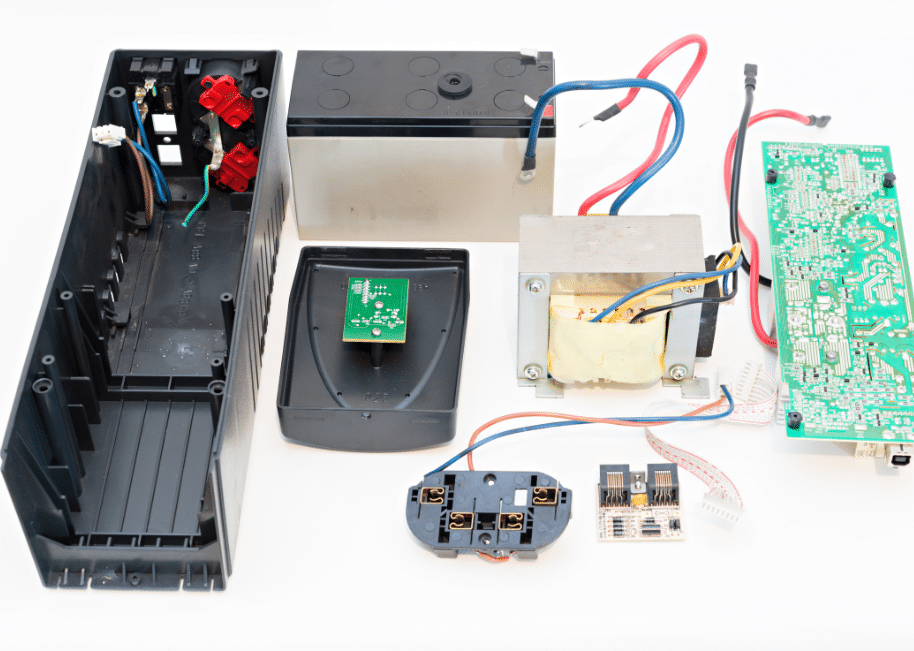 Image Source: Canva
Some of the outstanding features to consider when seeking a home battery backup power supply system are itemized below;
In-built surge and noise filtering shield equipment
Pure sine wave output (no damage to appliances)
Modular design with parallel battery system
Battery cycle life over 2000
Protective features such as AC output over/under voltage, AC output over/over frequency, inverter over temperature, etc.
How to Choose a Battery Backup Power Supply for My Home Appliances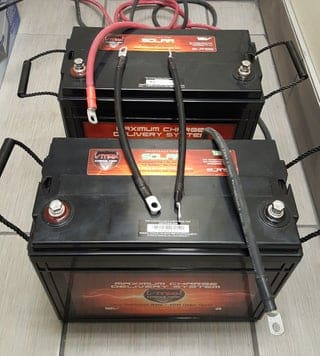 Image Source: instructables
Since UPS or Battery backup power supply systems have internal batteries that are constantly charged to provide clean and safe power for attached electronic devices, it's imperative to select the appropriate one for your home devices carefully. Here are the key things you should look out for;
#1 Decide the Size of the Load of Your Appliances and the Backup Power Supply
The initial step is to decide the size of the appliances that need a power backup and the power required by each appliance to calculate the capacity of the UPS. Determine each appliance's power consumption (watts) from the manufacturer's documentation. The sum of the power consumption determines the capacity of the battery backup power supply to buy.
#2 Assess the Battery Backup Power Supply's Runtime for Critical Electronics and Applications
Select the required backup power supply with an extended runtime capable of powering critical devices and applications during a power outage. Generally, the more appliance connected to a single backup power supply system, the shorter its runtime. However, it's advised to select the power supply system that can power certain appliances based on its runtime.
#3 Decide the Number of Outlets Needed
Sum up the number of devices you want the system to power at home or in your office, and ensure that the battery backup power supply system has enough outlets to meet your needs immediately.
#4 Installation Requirements
Home battery backup power supplies are designed in different sizes and forms. Some models are standalone units that can be placed on the floor, shelf, or desk to power laptops, phones, tablets, etc. Rack-mount models are constructed to fit in a standard 19-inch IT rack to power IT equipment in offices.
Therefore, understanding the basic need you want your battery backup supply system to serve helps you decide what model to buy based on the installation requirements.
Cost of Home Battery Backup Power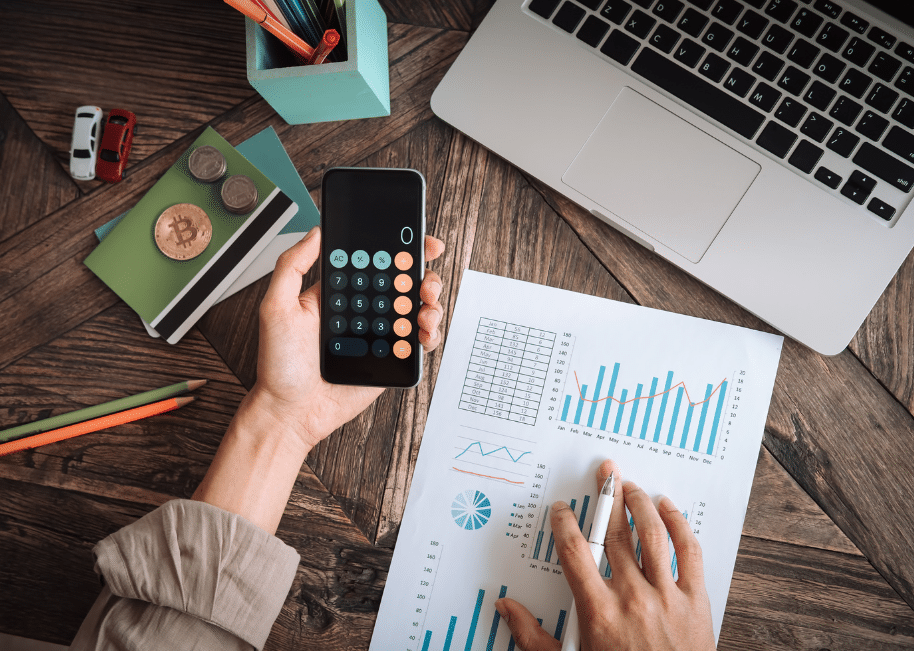 Image Source: Canva
How much does a home battery backup power supply system cost? This question is answered based on which battery model you want and the number of batteries you need to power your home. However, a home battery backup power supply system costs around $10,000 to $20,000.
Top Best Home Battery Backup Power Manufacturers and Suppliers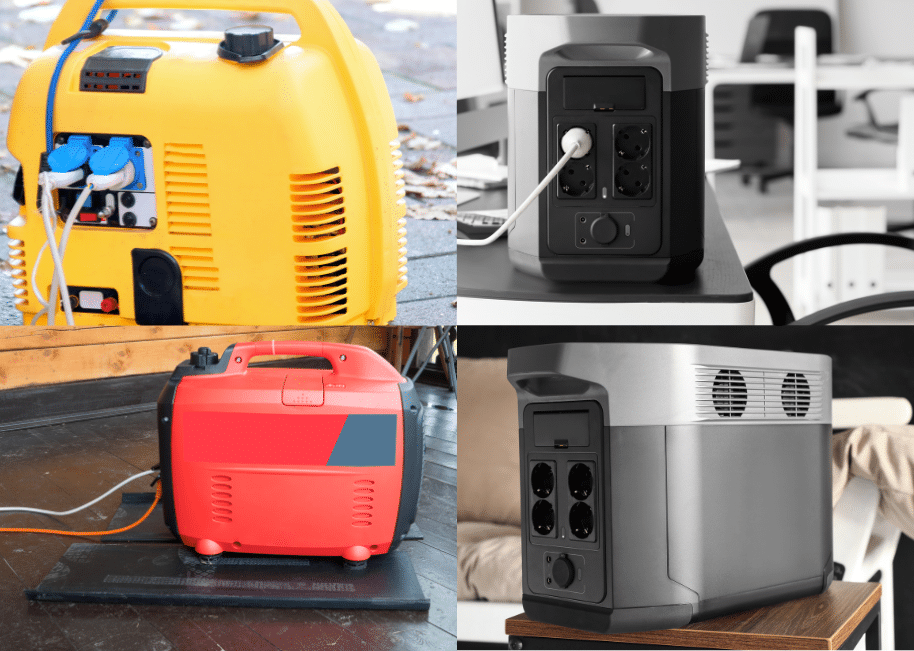 Image Source: Canva
Owing to the recent technological advancement and issues with climate change, home battery backup supply systems have further been reinforced. Countries like the UK, the US, China, etc., have leveraged the power of technology to manufacture products with standard and long-lasting batteries.
Some of these top-rated brands are;
Sunly Power
BLUETTI EP500Pro with a 5100Wh LiFePO4 battery
Geneverse HomePower
NOVOO Portable Power Station
Tesla Powerwall+
EF ECOFLOW Delta Max has a power output of 2400W
DOWELL home battery storage
Schneider Electric
Home Battery Backup Power Supply: Maintenance and Troubleshooting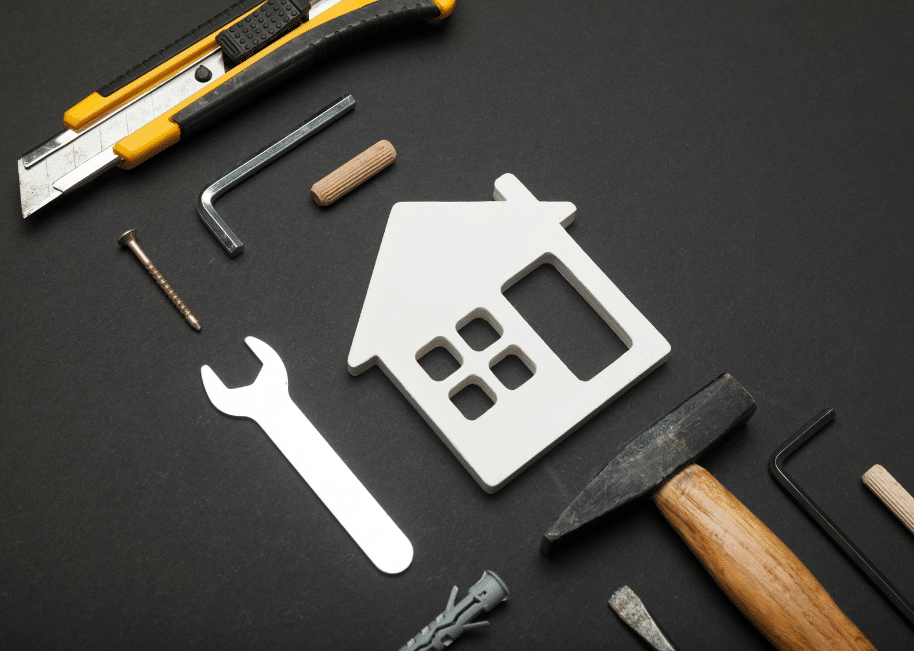 Image Source: Canva
Maintenance
A home battery backup power supply to support critical loads and power appliances from stored energy requires regular maintenance and care. Necessary things to note and prevent future problems include;
Inspect the device for signs of corrosion, leakages, and temperature differences from cell to cell.
Check each cable and ensure it's tightly fitted and connected to avoid corrosion.
Impedance testing and periodic load testing should be done quarterly or semi-annually, depending on the type of battery.
Troubleshooting
Here is some possible troubleshooting that you might experience while operating your battery backup power system at home.
#1 Backup Battery Not Charging
If the internal battery of your power supply system isn't recharging, it will lead to a slow discharge of the device, leaving you with no power to supply during an outage. In this case, either the battery is too old (over 3-5 years) or worn out. The straightforward solution is to replace the old batteries with new ones.
#2 Continuous Beeping of the Power Supply System
When your uninterrupted power supply continuously communicates to you via its units, audible indicator (beeping alarm) and visual indicators, there's a problem. If it beeps once within a regular interval, it's a sign your device is functioning normally. However, not all beeps are an indication that your device is perfect. It's best to confirm the meaning of every beep from the manufacturer's manual.
#3 Battery Backup Power Failure
If your system is not coming on or producing any power, the easiest solution is to turn it on using its main ON switch. If this step doesn't produce the result, try to speak to a technician.
#4 Backup battery running while the main power source is on
If your battery backup power supply system delivers power even when there isn't a power outage from the main source, the possible cause is a tripped circuit breaker. The simplest solution is to turn off as many home appliances that are connected to the device and reset the breaker.
Preventive Measures for Happy Backup Batteries and Their Owners
Here are some preventive measures to keep your home batteries' backup power supply healthy while you enjoy them.
Do not allow your battery to be completely flat, and leave it in that condition. Recharge it when it's at least 50% discharged.
Be careful when dealing with lead-acid batteries because it contains acid.
Be careful when operating the battery terminals with a spanner to prevent run-down battery time to zero.
Conclusion
We hope this article answers all your concerns about home battery backup power supply system and help you find one that perfectly meets your needs. In addition, Sunly Power, a Chinese-based manufacturer and supplier of battery backup power supply solutions for homes and offices with 100% customer satisfaction. Do well to contact us!