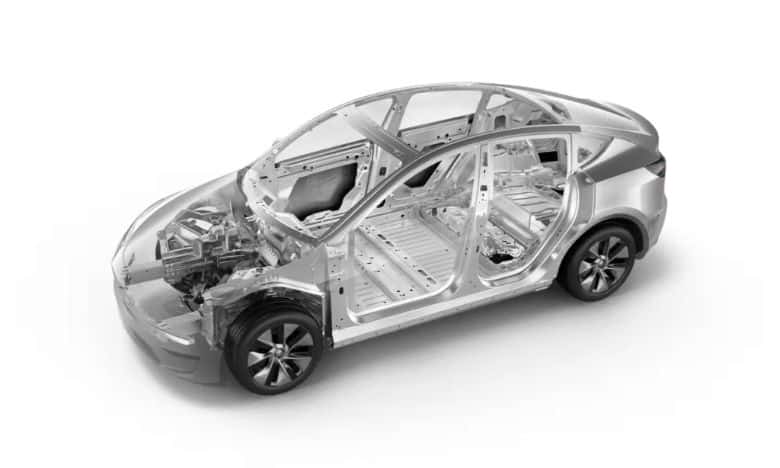 Image Source: Tesla
Tesla is at the forefront of transforming the automotive industry with its electric cars that are engineered for high performance and sustainability. The battery pack is a crucial component of Tesla's electric vehicles. In this blog, we will examine the significance of battery packs in Tesla cars and how they impact the car's range and performance.
Does Tesla Have a Battery Pack
Yes. Tesla vehicles are renowned for their exceptional performance and eco-friendliness. They operate on advanced battery technology that eliminates the need for fossil fuels. These electric cars rely on battery packs as a vital component, which significantly impacts their range and performance. Its first model, the Tesla Roadster, was designed during a time when lithium-ion batteries weren't that diversified. Because of this, Tesla decided to use 18650 cylindrical batteries and tweaked them to fit its EVs.
The capacity of Tesla battery packs
Compared to other electric cars, Tesla's battery packs have a higher energy density, which means they can store more energy in a smaller space. This results in Tesla cars having a longer driving range and better performance compared to other electric cars in the same class.
Tesla cars have varying battery capacities depending on the model. For instance, the Model S can hold up to 100 kWh, while the Model 3 can hold up to 75 kWh. The total capacity of all battery packs also varies depending on the specific Tesla car model.
Battery packs in Tesla
Tesla cars use two types of battery packs: the 18650 battery cell and the 2170 battery cell. The 18650 battery cell is used in Tesla's older models, but it is still used in the Model S and Model X. This type of battery cell is slightly less energy-dense and has a shorter life span than the 2170 battery cell. The newer 2170 battery cell is used in the Model 3 and Model Y, and is more energy-dense than the 18650 battery cell. The 2170 battery cell also has a longer life span, making it a more efficient and reliable option for Tesla's newer models.
Tesla Battery Pack Performance and Range
The performance and range of Tesla's electric cars are largely determined by the battery packs. The battery packs provide the necessary energy to power the car's electric motor, which drives the wheels. The larger the battery pack, the more energy it can store, and the longer the car can travel on a single charge.
Several factors affect battery pack performance, including temperature, driving habits, and age. Tesla has been working on advancements in battery technology to improve the performance and range of its electric cars. One such advancement is the use of silicon anodes, which can store more energy and improve battery life.
Where Is the Tesla Battery Pack Located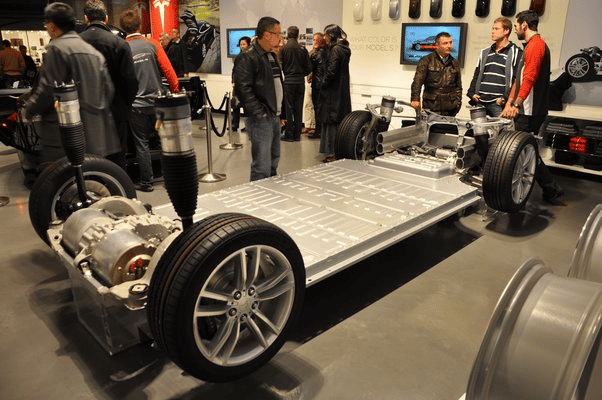 Image Source: Quora
In various Tesla vehicles, their batteries are placed in the middle of the wheelbases of the undercarriage. Therefore, it is not easy to find these batteries unless you dismantle the vehicle entirely.
Furthermore, other Tesla vehicles have large 12-volt batteries behind their seats. These batteries provide electricity to the vehicle.
What Is a Battery Pack?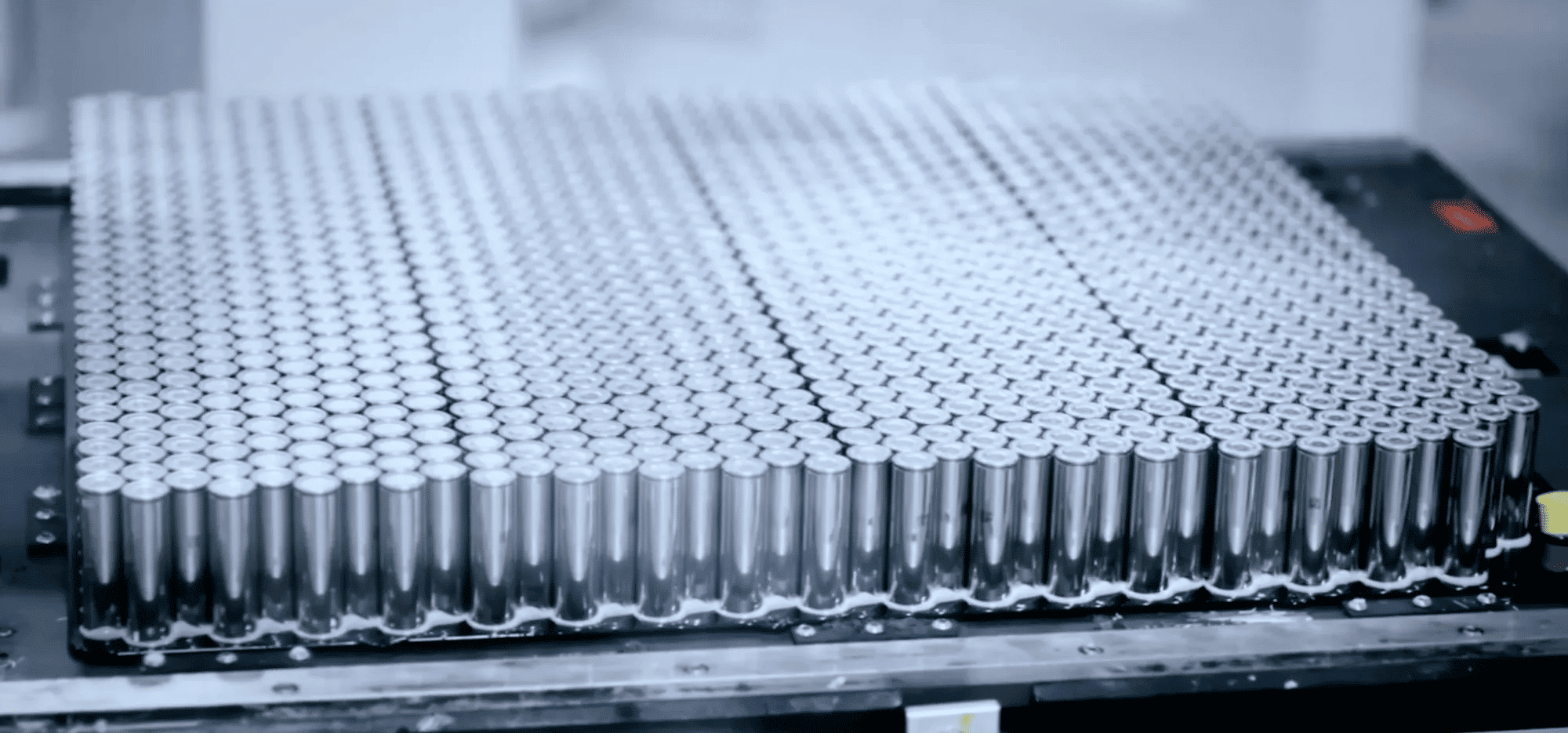 Image Source: Electrek
Different variants of lithium-ion batteries packs are 18650, 2170, 4860, and prismatic. Although they are lithium-ion batteries, they have varying cathode chemistries, such as nickel-cobalt-manganese (NCM), nickel-cobalt-aluminum (NCA), and lithium iron phosphate (LFP).
Battery Cell, Module and Pack: What's Their Differences?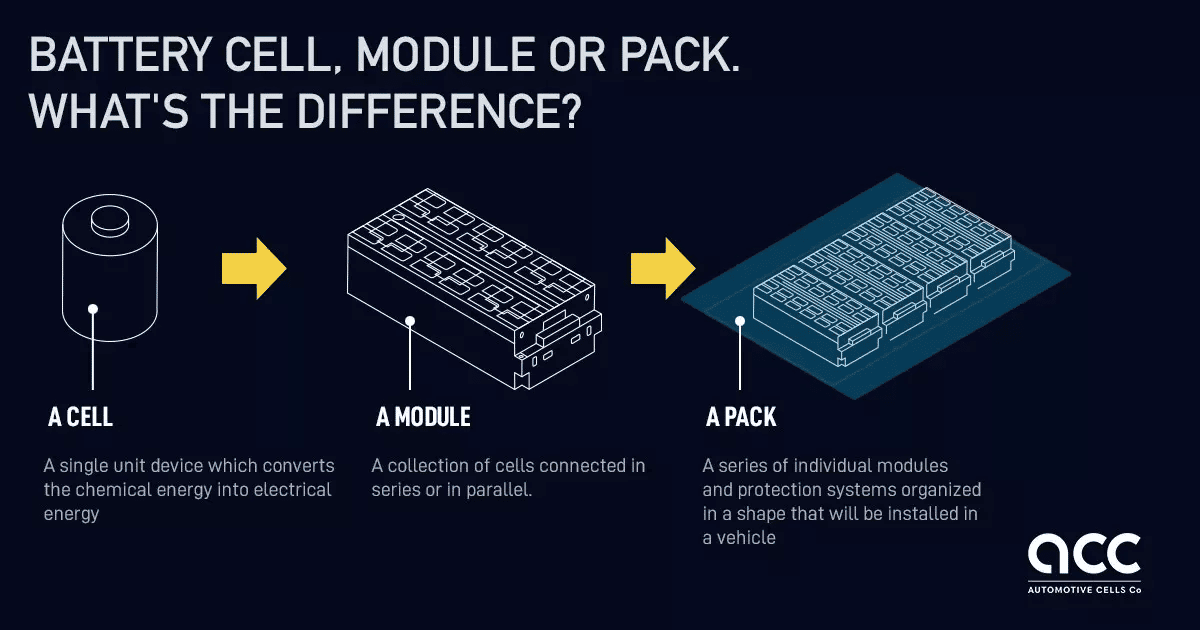 Image Source: ACC
The industrial procedures for module packs and battery cells are quite different. Essentially, battery cell production involves chemical procedures. Meanwhile, battery modules and packs are produced through the mechanical assembly.
Notably, batteries these days are often called packs, modules, and cells. Technically speaking, battery cells are stored for chemical energy. They are available in cylindrical and prismatic shapes.
These cells are then assembled into modules so that they can be serviceable. After that, manufacturers connect these cells in either parallel or series lines to form battery packs. With these battery packs, the ideal energy capacity and voltage will be attained.
For example, electric cars use up to 800 volts of electricity. A battery cell only contains up to 4 volts. So to operate the vehicle, it would need battery packs that contain up to 200 4-volt battery cells. Aside from the battery cells, these packs also include battery management systems and temperature regulation systems.
What Batteries Are Tesla Using
Essentially, Tesla batteries are using lithium-ion batteries. The Model S, Model X, and Roadster use 18650-type lithium-ion batteries. Meanwhile, the Model 3 and Model Y use the 2170-type lithium-ion batteries. Certain Model Y EVs are equipped with 4680 lithium-ion batteries. The prismatic batteries are installed in the entry-level versions of the Model Y and Model 3 EVs.
Tesla Battery Cell Chemistry

Image Source: InsideEVs
The battery cell chemistries of Tesla batteries are not entirely the same. For example, the NCA (nickel-cobalt-aluminum) and the NCM (nickel-cobalt-manganese) batteries feature high energy densities. Because of this feature, these batteries are often used in the newer versions of Tesla electric vehicles. The NCA chemistry is present in the 2170 and 1865 Panasonic batteries. Meanwhile, the NCM chemistry is used in the 2170 battery produced by LGES.
The LFP doesn't hold high energy density as compared to its counterparts. But it doesn't have cobalt and nickel, which makes it affordable. As a result, it is a perfect choice for entry-level Tesla vehicles. The prismatic battery has LFP battery cells.
18650 Battery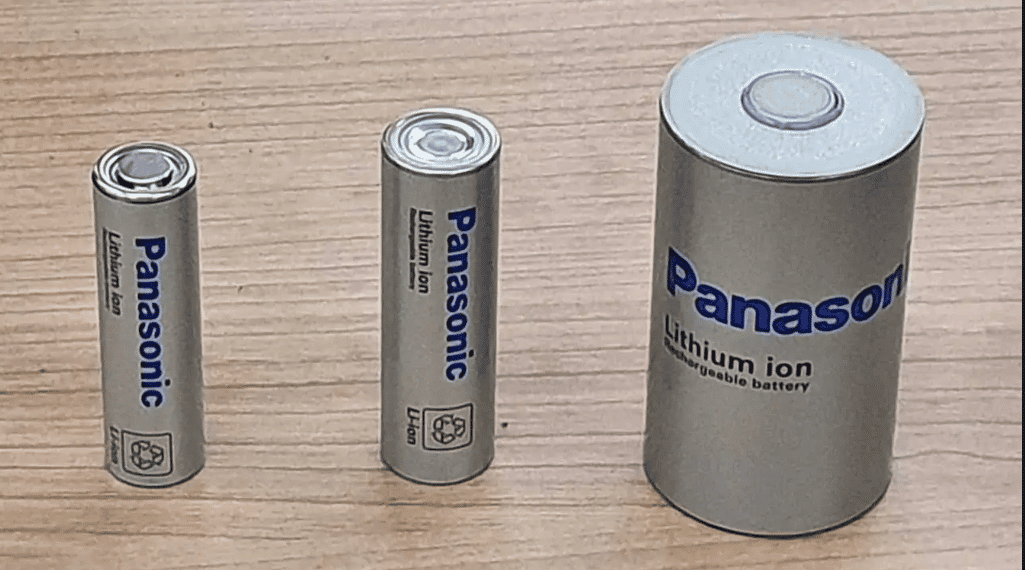 Image Source: InsideEVs
Does Tesla use 18650 batteries? Yes. These batteries are used in the Model X, Model S, and the original Tesla Roadster. These batteries are cylindrical; they have a diameter of 18mm, and a height of 65mm.
The 18650 batteries are supplied to Tesla by Panasonic. As stated, it has a cell chemistry of nickel-cobalt-aluminum (NCA). It has a decent energy density, allowing it to last for up to 35 years. When the battery pack is fully charged, it can cover at least 260 miles.
2170 Battery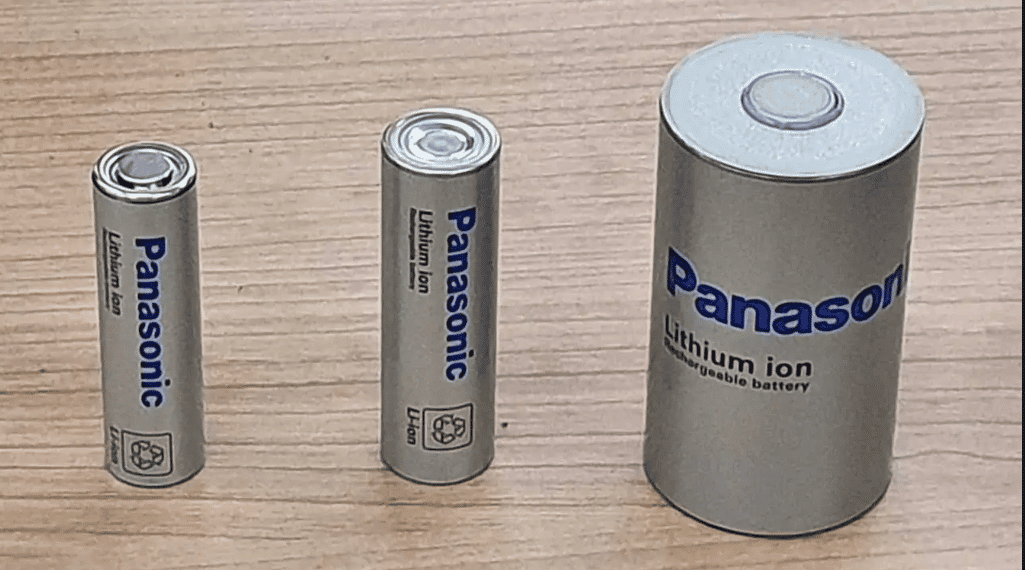 Image Source: InsideEVs
Tesla also uses 2170 batteries on its vehicles. Specifically, this type of battery is used in the Model Y and Model 3 Tesla electric vehicles. It has a cylindrical shape, having a diameter of 21 mm and a height of 70 mm. It is slightly bigger than the 18650 batteries.
There are two types of 2170 battery chemistries. It is available in the NCA and NCM versions. Both of these cell chemistries feature high energy densities. They are also better than the 18650 batteries.
4680 Battery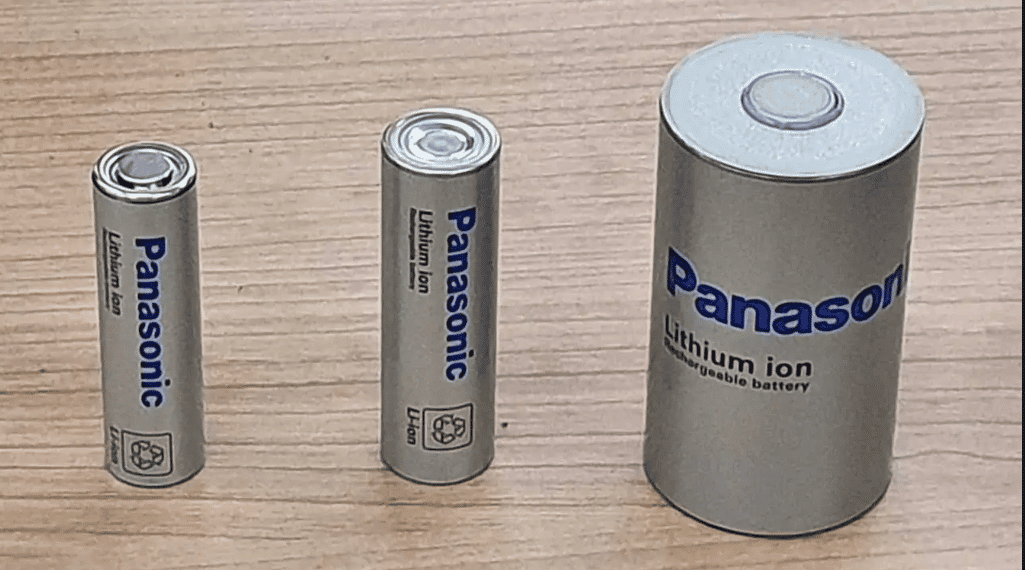 Image Source: InsideEVs
The 4680 battery is the largest among all the battery cells used in Tesla vehicles. It has a size of 46 mm in diameter, while its height is about 80 mm. Model Y electric vehicles made in Texas are using this batter. Future Model Y vehicles from Germany will also use this battery. By the way, since 4680 is a new battery designed by Tesla, its actual chemistry is not disclosed.
Dimension of Tesla Battery Pack
The small battery pack has a size of 68.5 cm x 30 cm x 75 cm. Meanwhile, the large battery pack has a standard size of 185.4 cm x 29.2 cm x 9 cm. The sizing of these battery packs applies to the different battery cells used by Tesla.
Why Are 18650 Batteries So Popular and Hard to Find?
Aside from Tesla vehicles, these 18650 batteries are also used in laptops, flashlights, and even vaping devices. But why is the 18650 battery difficult to find? One reason for this is due to the changing directions of the battery manufacturers such as Panasonic and LG. Eventually, these companies would stop producing 18650 batteries.
Tesla Model S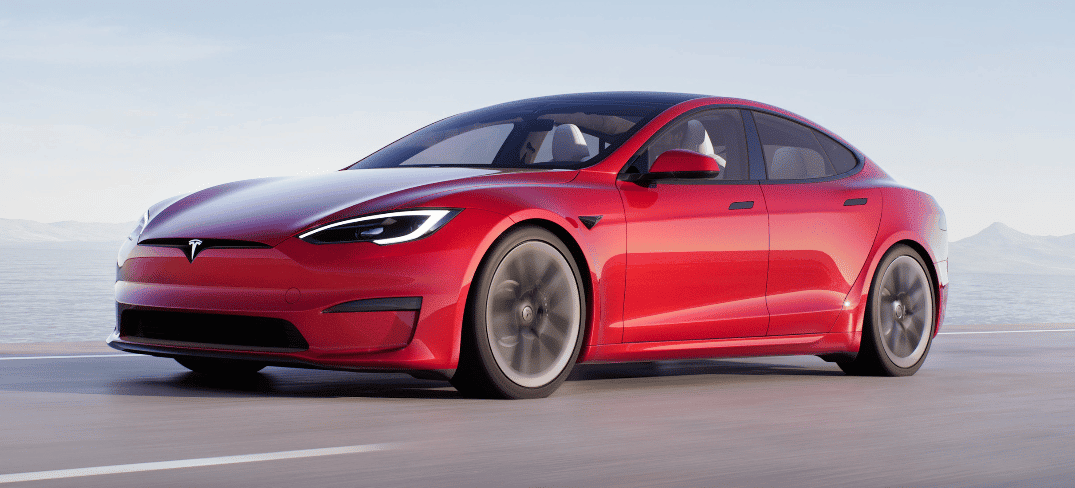 Image Source: Tesla
The Model S has a battery pack that features 16 modules that are connected via a series. Its voltage is roughly 400 volts. Overall, its capacity is 100 kWh, and it has a weight of roughly 1,200 lbs
Each of these modules contains 18650 cells. Overall, the number of Panasonic 18650 battery cells in these modules is about 444. Hence, the total number of 18650 cells in the battery pack of Model S is 7140.
Tesla Model S Plaid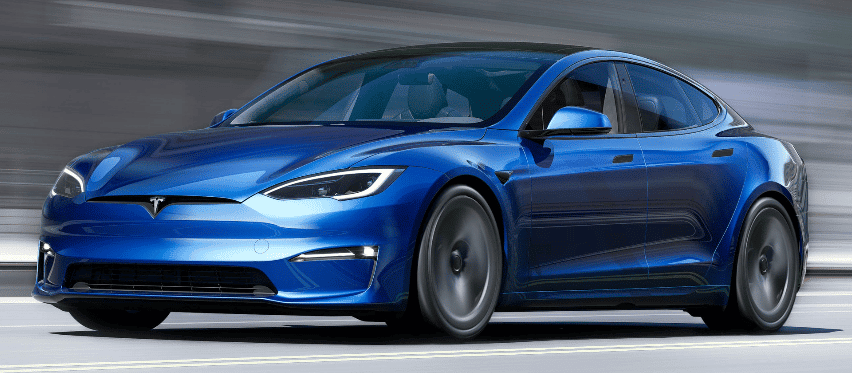 Image Source: Tesla
The Model S Plaid is a variation of the standard Model S electric vehicle. Its battery pack has a nominal capacity of 100 kWh, with a usable capacity of about 95 kWh. Its battery pack contains five modules. One module has 22 rows, and each row has 22 cells arranged in parallel. So each module of the Model S contains 1,584 or 7,290 (since there are five modules). The battery pack is about 1,000 lbs.
Tesla Model 3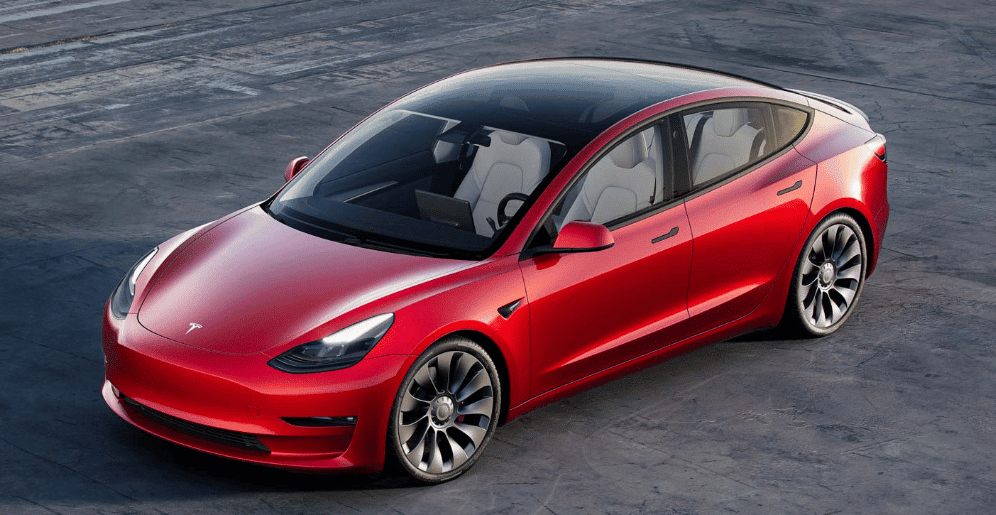 Image Source: Tesla
The Model 3 has a battery pack that contains four modules. Each module contains 2,976 cells. They are assembled in 96 groups, with one group consisting of 31 2170-type lithium-ion cells. This particular module weighs 1000 lbs. Meanwhile, the nominal capacity of the Model 3 battery pack is 350 volts.
Tesla Model X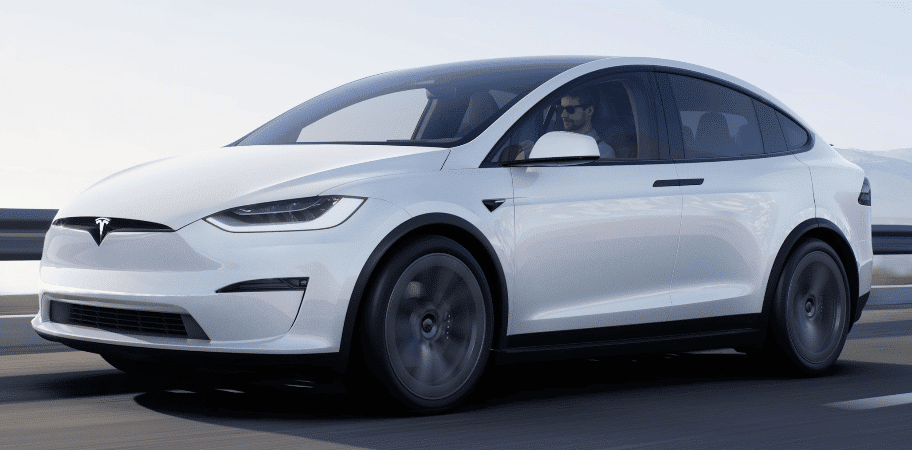 Image Source: Tesla
The battery pack of Model X contains 16 modules. It weighs approximately 1,200 lbs. One module contains 444 18650-type battery cells. Since there are 16 modules in the pack, the total number of battery cells in the battery pack of the Model X is 7,140. By the way, this battery pack has a capacity of 90 kWh.
Tesla Model Y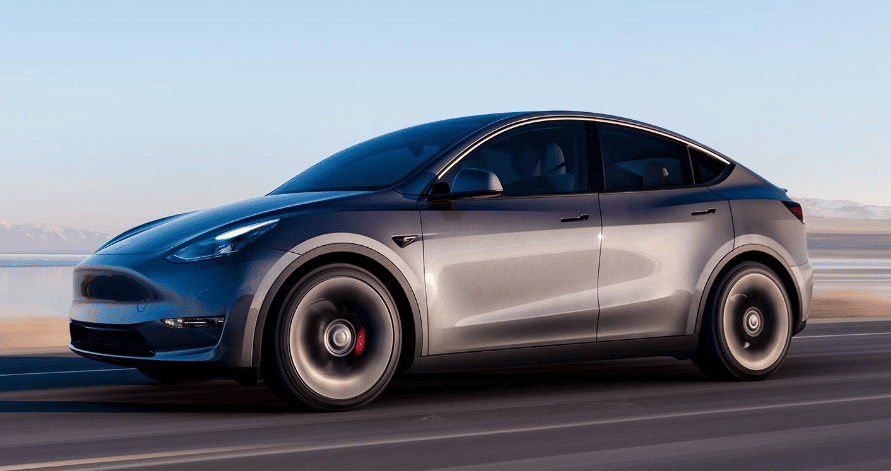 Image Source: Tesla
The Model Y battery pack contains four modules. Each module has 1,104 2170-type lithium-ion batteries. This specification enables the Model Y battery pack to have a 75 kWh capacity. Interestingly, this battery pack is heavier than the battery packs used in other Tesla EVs. Specifically, it weighs roughly 1,700 lbs.
Tesla Roadster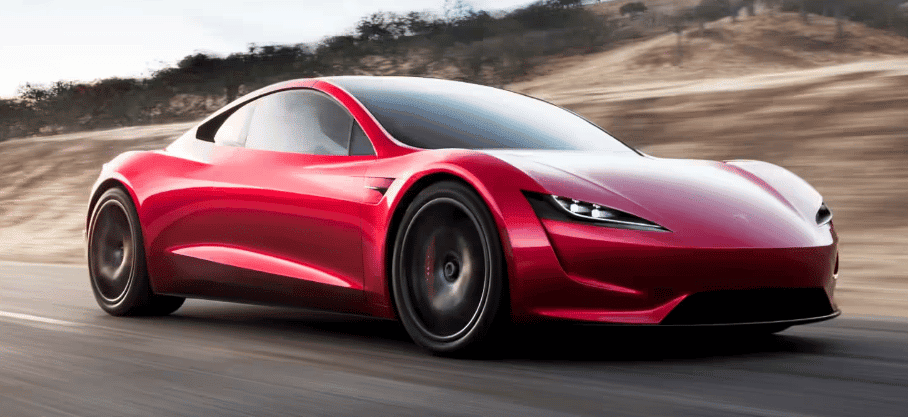 Image Source: Tesla
The battery pack of the Tesla roadster contains about 6,800 18650-type batteries. It operates at 375 volts and can store about 56 kWh of electric energy. Meanwhile, it can generate up to 200 kilowatts of power. The battery pack is roughly 1,000 lbs.
How Long Does a Tesla Battery Pack Last
The average runtime of all Tesla batteries is about 330 miles if fully charged. The low-range Model 3 can last for up to 260 miles. Meanwhile, the high-range Model S can stay up to 400 miles. These specifications are confirmed by Tesla itself, so there's an assurance that they are accurate.
There are various reasons why the runtime of Tesla batteries varies from one model to another. For example, the Model has a small battery pack, and the Model S features a larger, more energy-efficient battery. The higher the range, the more expensive the battery becomes. Of course, the way you drive can also affect the range of these batteries.
| Model | Battery Range | Top Speed |
| --- | --- | --- |
| Model 3 | 267 miles | 140 mph |
| Model Y Performance | 303 miles | 155 mph |
| Model 3 Performance | 315 miles | 162 mph |
| Model Y Long Range | 318 miles | 135 mph |
| Model 3 Long Range | 334 miles | 145 mph |
| Model X Plaid | 335 miles | 163 mph |
| Model X | 351 miles | 155 mph |
| Model S Plaid | 396 miles | 200 mph |
| Model S | 405 miles | 155 mph |
What Can Cause a Tesla Battery Pack to Fail
Tesla batteries are durable. They aren't susceptible to failures. However, there are numerous factors that could cause a Tesla battery to fail. Here are some of them:
Life cycle – All batteries have limited cycles. Over time, their internal resistance would increase. This would cause low voltage and high heat, eventually causing failure.
Short drives – One should know that short-driving your Tesla vehicle could cause its battery to fail. Tesla vehicles are designed to run for extended periods. Making short trips all the time could force your battery to stop forcibly even before the alternator can recharge it.
Human negligence – Another reason for battery failure is the carelessness of the driver. For example, if you leave the interior lights and headlights on for long hours could damage the battery over time. The same result could happen if you charge your electronics to the vehicle without plugging them off.
How Much Is a Tesla Battery
The Tesla lithium-ion battery prices vary from one model to another. For instance, the Model S battery ranges from $12,000 to $15,000. Meanwhile, the Model 3 battery has an average of $13,500. The battery replacement cost for the brand-new Model Y is about $15,000. Model S and Model X batteries are in the same price range. Specifically, their batteries have an average price of $13,500.
If you are searching for high-quality lithium-ion batteries and their price, we recommend that you visit Sunly ( https.//www.sunlyower.com)
Does Tesla Make Battery Packs
Yes. Tesla revealed its brand-new 4680-type battery during the Battery Day event last 2020. This battery has a new architecture on its cell to ensure more optimal performance and energy efficiency. These days, Tesla creates battery packs by merging cells into modules. These modules are assembled into battery packs before being installed in their vehicles.
What Battery Company Does Tesla Use
The biggest supplier of Tesla batteries is CATL (Contemporary Amperex Technology Co. Limited). This company is also the largest battery maker for electric vehicles in 2022. Panasonic and Samsung are also known to supply batteries for Tesla. Specifically, CATL provides Tesla with LFP batteries for its cars. These batteries keep the manufacturing costs of Tesla vehicles to a minimum.
Who Makes Battery Packs for Electric Cars
Battery pack manufacturing for electric cars is a thriving industry. Many large companies and start-ups are trying to hitch a ride on this massive wave. Companies like CATL, LG Energy Solution, Panasonic, Samsung, and BYD constitute over 70 percent of the total market sales for electric vehicle batteries in 2022.
The table below shows the top EV battery makers in the first quarter of 2022. Notably, the top manufacturers are also supplying batteries are based on China.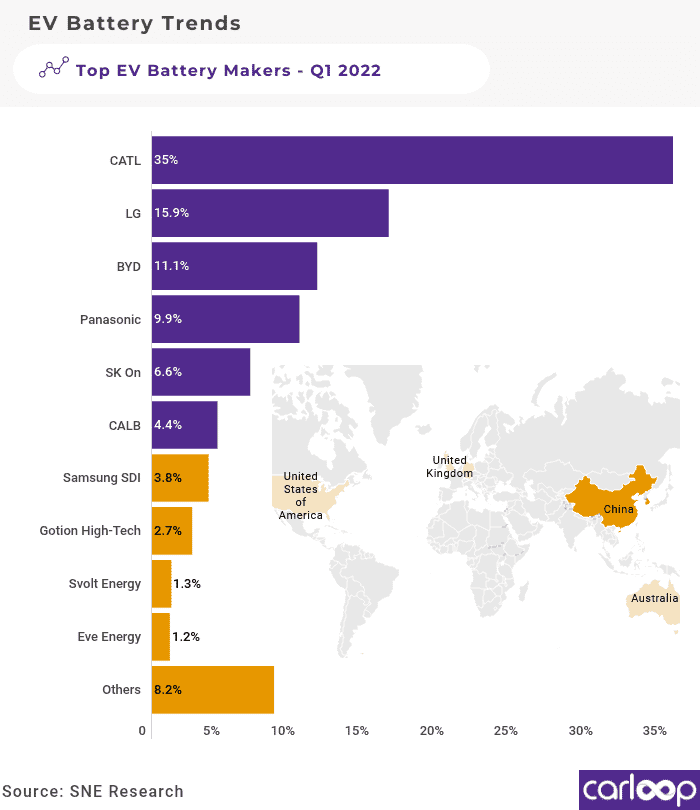 Image Source: CarLoop
One rising manufacturer of electric vehicle batteries that you need to know about is SunlyPower. It is also a China-based company that specialize in building commercial and industrial-grade lithium ion batteries for various applications, including: