Nowadays, energy storage has not only been a fad but has become increasingly common and necessary. Here is a full list of the world's leading energy storage companies in 2023.
battery energy storage market: An overview from 2022 to 2029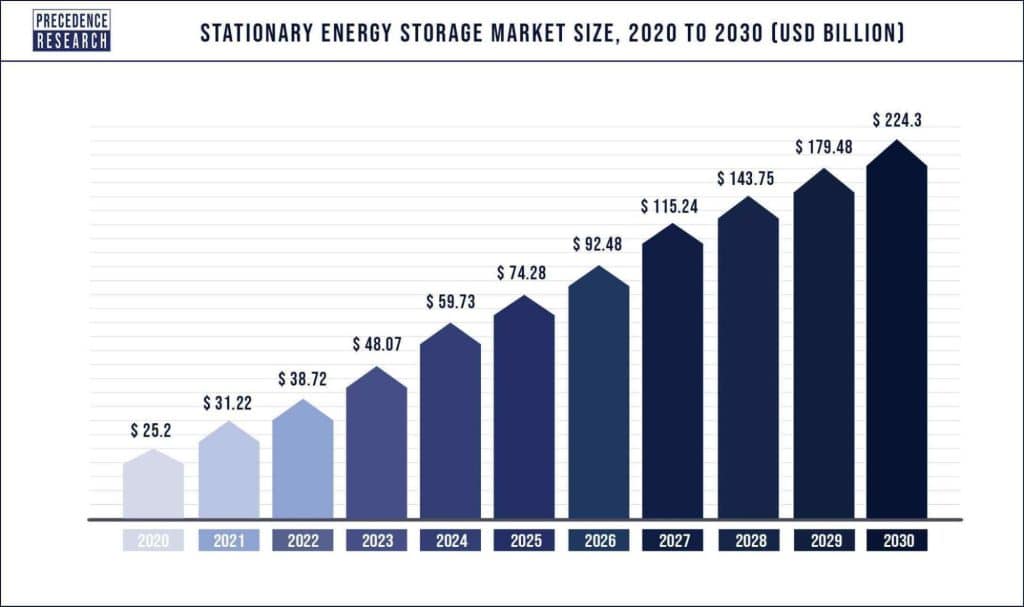 Image Source:PrecedenceResearch
Currently, the world global energy storage market size is valued at about USD 38.72 billion and is expected to continue growing to eventually reach USD 224.3 billion in the year 2030. This includes residential energy storage market size, hybrid battery energy storage system market, and grid scale battery market size.
It has a growth rate of around 24.9% and its growth can be attributed to the global expansion in the electric vehicle sector, as well as, the increased renewable energy investments. There are also new development in the regulatory changes requiring energy efficiency that further contribute to the development of the energy storage market. This market is dominated by China, which as the most battery storage with a cumulative installed capacity of around 4.16 GW in year 2021.
top energy storage companies worldwide: an overview in 2023
top 5 energy storage companies in India
#1 Shaft Energies Private Limited
Shaft Energies Private Limited. is one of the largest and leading global manufacturers, exporters, and suppliers in India. The company is located at B-74, B Block, Sector 65, Noida, Uttar Pradesh, India. Its best batteries for energy storage are Lithium Ion, Lithium Phosphate, and Lithium Ion Phosphate Battery Packs.
#2 Su-vastika Systems Private Limited
Su-vastika Systems Private Limited, an exporter and manufacturer of energy storage, can be found at JMD Regent Plaza, Mehrauli-Gurgaon Rd, Sikanderpur, Sector 26, Gurugram, Haryana, India. They manufacture Lithium and Tubular and VRLA or Valve-Regulated Lead-Acid Batteries, UPS with Built-in Lithium Ion batteries, and UPS with external Lithium Ion batteries, among others.
#3 Raychem RPG Private Limited
Raychem RPG Private Limited, is an exporter, manufacturer, and trader with its office in RPG House 463, Drive Annie Basant Road Worli Mumbai, India. They produce a vast selection of products including Gas Meters, Switch Board Components, Insulators, and Insulation Enhancements, Transformers, Substations, and foremost are their Lithium Ion Battery Systems.
#4 Targray India Private Limited
Targray India Private Limited is located in BPTP Park, Centra, Sector 30, Gurgaon-122001, Haryana, India. They manufacture, supply, and distribute battery materials including lithium ion cells, anode and cathode materials, electrolyte solutions, battery electrodes, and packaging materials. They have supply chains to make their energy storage products more accessible to their clients.
#5 Loom Solar
Loom Solar is a manufacturer of Solar Panels and batteries located at 14/6 Mathura Road, Sector 27B, Faridabad, Haryana, India. Their energy storages are lithium batteries for home inverters, machines, shops, lighting systems, and many other applications. They also produce solar inverters, solar wires, panel stands, and charge controllers.
Top 5 UK energy storage companies
#1 Highview Power
Highview Power is one of the energy storage companies UK has. The company which was founded in 2005 has its headquarters in Pennine Place 2A Charing Cross Road London. They have liquid air energy storage solutions as their energy storage offer. It is the only company in the world to offer such a service.
#2 AceOn Group
AceOn Group is one of the premier specialists of renewable energy and battery power. It is based on Stafford Park 12, Telford, Shropshire, UK. They design and assemble custom battery packs for varied use. They produce different kinds of battery solutions including lithium ion batter packs. They also produce battery packs for different applications such as medical, military, electric vehicle batteries, and others.
#3 Aceleron Energy
Aceleron Energy is a startup company in the United Kingdom that claims to produce the most sustainable lithium ion battery. The company based in Leask House, Hanbury Road, Stoke Prior, Bromsgrove, England holds that the battery can be reused and upgraded according to the circular economy principles. They designed the product with patented technology for ease of assembly.
#4 Shield Batteries
Shield Batteries has been in the industry of manufacturing and distribution for 100 years. It is based on Stansted Road, Bishops Stortford, Hertfordshire, UK. They pride themselves on their bespoke products and flexible lead time regarding their custom battery production. They have a wide range of products such as the lithium plug and play system that requires no installation.
#5 Hyperdrive Innovation Ltd
Hyperdrive Innovation Ltd is located in Barmston Ln, Nissan Way, Sunderland, United Kingdom. It manufactures lithium ion battery products for stationary energy storage systems and electric vehicles, businesses, and homes. They are in charge of the design, development and integration, and manufacturing of their battery products. The company has now taken on the name of its mother company for its rebranding and is now also known as Turntide Technologies.
Top 5 energy storage companies in USA
#1 NEC Energy Solutions Inc
NEC Energy Solutions Inc develops, as well as, manufactures batteries for various useslike back-up power and electric grid applications. Its headquarters is located in Flanders Road, Westborough, Massachusetts, USA. The company provides their services to data centers, telecommunication, IT backups, and others. Their batteries claim to have high performance and long life and are safe and tough.
#2 Greenlife Battery
Greenlife Battery can be found in Tampa, Florida, USA. It is a producer of lithium ion batteries for varied applications. It produces its superior products for different countries worldwide. It prides itself of the numerous certifications backing its array of battery products such as ISO, BPPT, TUV, ICE, among others. Their batteries are non-toxic and RoHS compliant which means that heavy metals are absent.
#3 E-on Batteries
E-on Batteries, based in Dallas, Texas, USA, is one of the first US energy storage companies to develop lithium-based battery energy storage. They have a range of products to cater to different applications and power need specifications, such as the Genesis Residential Energy Storage Systems, Poweblocks, Megablocks, and SmartBess or Smart Battery Energy Storage Systems.
#4 Lithion Battery
Lithion Battery, founded in 1998, is a manufacturer of battery cells, rechargeable and non-rechargeable battery packs, and battery modules. Its head office is located in Round Rock, Texas, USA. It utilizes its BMS or Battery Management System Technology to domestically produce batteries in varied chemistries like that of lithium iron phosphate products.
#5 Ultralife Corporation
Ultralife Corporation, which started as a battery production company, now also offers manufacturing and supply of portable and standby power solutions for varied applications like communications and electronics systems. The company is situated in Technology Parkway, Newark, New York but supplies its products for commercial, medical, military, and other clients worldwide.
Top 5 Canadian energy storage companies
#1 Electrovaya Inc.
Electrovaya Inc is an energy storage solutions company, with its headquarters in Mississauga, Ontario, Canada, that designs and manufactures battery systems, lithium ion batteries, and other battery-related products. It does this for various applications such as energy storage, electric transportation, and other specialized uses. The company has facilities in Canada to better serve its global customers.
#2 Discover Battery
Discover Battery is a Canadian battery manufacturing company from Crestwood, Richmond, British Columbia, Canada with around 70 years of experience in the industry. They have their AES, PROFESSIONAL, HELIOS, and BLUE Lithium solutions which lead the industry when it comes to the standards in manufacturing. Their products adhere to the highest standards in reliability, performance, and safety.
#3 Corvus Energy
Corvus Energy was founded in 2009 in Vancouver, Canada. It is a leading supplier of battery systems for both electrical and hybrid marine vessels like cruise ships, ferries, supply vessels, and the like. It sets up large-scale energy storage systems focusing on lithium ion battery systems, making it safe, economical, and reliable.
#4 StromVolt
StromVolt is a battery manufacturing company that was founded to address shortages in lithium cells. The company, based in Mississauga, Ontario, Canada, has lithium cell lines that are built for electric vehicle applications. Its product claims to have high performance and proven technology. It is built with the latest automated manufacturing technology and is committed to precision engineering.
#5 Taranis Energy
Taranis Energy, based in Vancouver, British Columbia, Canada, is a premier supplier of lithium batteries that aims to promote the wide adoption of renewable energy solutions. Their vast array of products includes applications for RVs and Vans, Golf Carts, Off Grid, and Marine specifications. They also have other battery-related accessories in their arsenal.
Top 5 energy storage companies in china
#1 Lishen
Lishen, also known as Tianjin Lishen Battery Joint Stock Co., Ltd, is one of the energy storage system China has with its headquarters in Tianjin. It was founded in 1997 and has become a domestic and word class leader in lithium ion battery manufacturing. They offer power batteries for automotive and energy storage system applications, consumer electronic battery cells and packs, and ultra-capacitors for varied applications.
#2 ELB Energy Group
Established in 2013, Eco Lithium Battery or ELB Energy Group is a fairly new company engaged in the manufacturing of battery and battery-related products. They produce lead acid replacement batteries, energy storage solutions, battery modules, customized battery packs, and others. They have over 10 years of experience and certifications like ISO9001 and ISO18001, among others, in their belt.
#3 Ganfeng Lithium
Ganfeng Lithium Co. Ltd is one of the world's largest lithium compounds producers. They are not only manufacturers of lithium and other lithium-related products but are also dedicated to completing the ecological chain of the lithium industry. They are producers of power batteries, energy storage batteries, consumer equipment batteries, and others.
#4 BYD
BYD Lithium Battery Co., Ltd., is a company located in Shenzhen, Guangdong, China which was founded in 1995. They are not only dedicated to the production of materials related to new energy, but also to the IT and automobile industries. They provide new energy solutions such as solar power, lithium ion and NCM batteries, ion phosphate energy technology for their energy storage.
#5 CALB
CALB or China Aviation Lithium Battery Co. Ltd is a Lithium battery company located in Luoyang, Henan, China that was founded in 2009. It specializes in designing and manufacturing large-capacity and safe lithium batteries with long life cycles for wind and solar energy storage, electric vehicles, rail transportation, mining equipment, and telecommunication.
top energy storage companies
grid energy storage companies
#1 Eguana Technologies
Eguana Technologies, with its headquarters in Calgary, Alberta, Canada, is formerly known as Sustainable Energy. It was established in 1999 making it an expert in its field. The company designs and manufactures inverters and grid energy storage systems for both residential and commercial applications. Their products are certified and are set for use in all global markets.
#2 Moixa
Moixa Technology Limited is a residential energy storage solution provider founded on 2005 in London, United Kingdom. The company has recently been acquired by Lunar Energy, a US company that aims to transition homes to 100% clean energy. Moixa fits the profile perfectly with its Smart Battery and Gridshare Software technologies.
Founded in 2017, Form Energy, headquartered in Somerville, Massachusetts, USA by energy storage experts with the mission to create low-cost, multi-day energy storage systems eventually reshape the global electric system. The company aims to do it through its iron-air battery storage technology and Formware, its trademarked operational model for power grids.
In 2010, the Liquid Metal Battery Corporation was founded in Massachusetts by professors from the Massachusetts Institute of Technology (MIT). It was later renamed Ambri in 2021 and was a pioneer in liquid metal battery technology. Now it is situated in Marlborough, Massachusetts, USA, and the vision of changing the world with its innovation still lives on.
Antora
A fairly new company, Antora Energy was established in 2017 in Sunnyvale, California, USA. The company's thermal energy storage stocks solar and wind electricity to heat up blocks of carbon. The thermal energy is delivered to clients through industrial heat or power, making the system a sustainable and renewable type of energy.
renewable energy battery storage companies
Founded in 2001, Invenergy LLC is a leading sustainable energy solutions developer in Chicago, Illinois, USA. The company is a pioneer in North America in advanced energy storage. The company captures, generates, and stores energy from wind, solar, and natural gas sources. Their large-scale energy storage batteries are made to handle the demands of their clients as the energy storage needs increase.
Entergy is a Fortune 500 company with its headquarters in New Orleans, Louisiana, USA. The company actually started way back in 1913 from sawdust as a means to generate power. Fast forward to 2022 and it now serves 3 million customers with clean and reliable energy with a commitment to safety and reliable costs.
Adani Green Energy Limited
Adani Green Energy Limited, also known as AGEL, is a renewable energy company located in Ahmedabad, Gujarat, India. It was founded in 2015 and has since become the largest renewable energy company in the country. It has Solar, Wind, and Hybrid Power, and Solar Parks under its portfolio of renewable energy products and systems.
SolarEdge Technologies, Inc.
SolarEdge Technologies, Inc. is a company based in Herzilya, Israel that was founded in 2006. They have a variety of products including commercial and residential PV inverters, residential and commercial power optimizers, storage and backup, modules, smart energy devices, and other energy-related accessories. They also have PV monitoring and EV charging in their list of services.
Enphase Energy, Inc. is a renewable energy company headquartered in Fremont, California, USA. It was founded in 2006 and is now one of the world's leading supplier of microinverter-based solar and battery systems. It provides both commercial and residential solar solutions plus storage to its customers. It also has EV charging stations primarily used by its residential clients.
compressed air energy storage companies
Augwind Energy is an Israeli company that uses compressed air to create environment-friendly yet high-efficiency renewable electrical energy. It was founded in 2012 with the mission to develop an alternative solution to energy storage. The technology the company uses makes it a safe, cost-effective, and clean energy solution for their client's demands.
Apex Compressed Air Energy Storage
Apex Compressed Air Energy Storage is a company based in Houston, Texas, USA designed to develop, construct, and operate compressed air energy storage or CAES plants to provide economical and environmental energy. The company, founded in 2011, works together to adhere to the Apex core values which are integrity, excellence, innovation, and balance.
Bright Energy Storage Technologies
Bright Energy Storage Technologies is a company established in 2010 and headquartered in Denver, USA. They develop energy storage systems that are low-cost and are based on compressed air. Compressed air is stored in vessels underwater and is released as electricity back into the grid which is cost-efficient. It can be deployed near water sources, offshore, or even in reservoirs.
Hydrostor is a company based in Toronto, Canada, and was founded in 2010. The company uses excess electricity from its grid to generate heated compressed air which is then captured and stored in its thermal stores. They are kept in caverns with constant pressure. The compressed air is stored there and converted to electricity on demand.
Located in Manchester, United Kingdom, Storelectric has been in existence since 2013 with the aim to provide affordable, reliable, and resilient global energy independence. The cost of CAES from Storelectric is considerably lower than that of a gas-fired power station. Operation is also more efficient, since wind, tidal, solar, and wave power will be its source.
residential battery storage companies
Sonnen GmbH or sonnenBatterie is a German company based in Wildpoldsried, Germany, and was established in 2010. They develop energy storage solutions for both commercial and residential markets and are a leading company in its market in Germany. Home energy storage systems for private households and storage systems for small businesses are sourced by this company.
SimpliPhi Power, Inc. is a member of the UN Global Compact committed to fulfilling the UN's Sustainable Development Goals (SDGs), one of which is the deployment of affordable and clean energy access. The company's mission is to manufacture safe, reliable, and affordable energy storage solutions for the residential sector to empower people, communities, and enterprises globally.
Lunar Energy is a fairly young company established in 2020 with its mission to transition homes to 100% clean energy. It is headquartered in Mountainview, California, USA, and provides solar-based power to homes and communities. It aims to provide safe, secure, reliable energy, greener electricity, and cleaner air through its technology.
BayWa r.e. was founded in 2009 in Munich, Bavaria but has now gone global to over 29 countries. It is now considered a leading renewable energy developer, distributor, energy solutions provider, and service provider worldwide. It has since added the Duracell Power Center and the Duracell Home Ecosystem to provide energy to its residential clients.
AlphaESS is a global energy solutions company founded in 2012 in Nantong, Jiangsu, China. It specializes in commercial, as well as, residential applications, products, and solutions. AlpheESS products have the advantage of a modular design, easy installation, high compatibility, and even the benefit of having 24/7 online monitoring. It is also Virtual Power Plant or VPP ready.
commercial energy storage companies
TESVOLT is a company from Lutherstadt Wittenberg, Germany that specializes in commercial battery storage systems. It was established in 2014 with the goal to develop and manufacture batteries that can store electricity from renewable energy sources with utmost efficiency. Their products were made to be durable and economical with this goal in mind.
INTILION GmbH is a company founded in 2019 and headquartered in Zwickau, Sachsen, Germany. It is a sister company of the HOPPECKE Group of companies but has since together all lithium-related activities under INTILION. The company's focus is on high-voltage systems for trains and other applications, traction energy storage systems for industrial trucks, and stationary commercial and large-scale storage systems.
ESS Inc. was established in 2011 in Wilsonville, Oregon, USA. It is a premier company in the provision of long-duration energy storage solutions. One of their leading products is their iron flow battery which they call the Energy Warehouse or EW. It has an 8-hour capacity of energy delivery and a long operating life of over 20 years perfect for commercial use.
Impact
Founded in 2005, Impact Clean Power Technology, or IPCT is a manufacturer of battery systems for stationary and industry energy storage, rail and telecommunications, and transportation applications. It is headquartered in Warsaw, Poland but provides its products to different countries like the United States and New Zealand and throughout Europe, apart from those which they provide to the domestic market.
A pioneer in its industry, VARTA was established back in 1887 in Germany. Its headquarters are now located in Ellwangen, Germany but its products are known and used globally. It is a leading manufacturer of batteries for use in consumer markets, industrial, and even automotive applications. They have a variety of products like miniature batteries, household batteries, and other energy storage solutions.
flywheel energy storage companies
Beacon Power is a company based in Tyngsboro, Massachusetts, USA specializing in flywheel-based energy storage. It was established back in 1997 and went public in 2000. The company is committed to providing systems and utilities that help provide reliable, cost-efficient, and stable power to its markets. They aim to uphold grid reliability and efficiency.
Stornetic was founded in 2013 and is a flywheel-based energy storage provider. Storenetic GmbH is based in Julich, Germany. Their unique technology, EnWheel, helps it achieve a high level of power storage efficiency by reducing friction within the flywheel. It allows for maximum kinetic capacity through its high rotational speed.
Amber Kinetics was established in 2009 and is headquartered in Union City, California, USA. It is a premiere manufacturer of grid-scale KESS or Kinetic Energy Storage Systems. Amber Kinetics' flywheel tehcnology extend the efficiency and duration of flywheel-based energy storage making it more economical, reliable, and safer for their customers.
Beijing Qifeng Energy Technology Co. Ltd is a leading company in China that incorporates product development and production with technology research in their flywheel energy storage systems. It was established in 2009 in Beijing, China and has since been one of the top flywheel energy storage companies in the country.
Hong Hui Energy (HHE), also known as, Beijing Honghui Energy Development Co.,Ltd. Uses aviation and aeronautic technology and technical knowledge in its services. Through research, it developed the high-power flywheel energy storage used in transportation, oil drilling, rail and subway, grid, military, and other applications and has provided their customers improvement in their energy storage and quality.
solar battery storage companies
Much like its name, SunPower is a solar energy and storage solutions company. It was founded in 1985 and is now headquartered in Richmond, California, USA. The company designs all-in-one residential solar power and energy storage with good customer service and a industry-competitive warranty. The company has received over 1,000 patents for innovations in the solar industry.
Generac Power Systems was founded in 1959. It is one of the Fortune 1000 American manufacturers of back-up power. It caters to residential, commercial, and industrial clients. The company is currently headquartered in Waukesha, Wisconsin, USA but has manufacturing facilities throughout the state, particularly in Berlin, Eagle, Jefferson, and other towns/cities.
Sunrun was established in 2007 in San Francisco, California USA. It is a battery energy storage provider, mainly focusing on residential clients. They are involved in developing, installing, and maintaining residential solar energy systems in the USA. Their products include solar rooftop panel systems, as well as, solar power batteries.
Renon Power Technology Inc. is an American company based in Henderson, Nevada. It was founded in 2017 and is committed to providing portable, safe, and sustainable energy through its diverse line of products. These products include micro-grid and household energy storage systems, and UPS solutions. They do this through rigorous Research and Development of their technology and market research and analysis of their clients.
Master Battery, S.L. is an energy production and distribution company based in Mostoles, Spain. It was founded in 2010 and now has factories in Europe and Asia. Their products and services reach sectors like defense, security, telecommunications, naval and fishing, transportation, and others. It aims to uphold its values of rigor, simplicity, originality, and sensibility in its service.
liquid air energy storage companies
hydrogen energy storage companies
Plug Power Inc. was established way back in 1997 and is now currently headquartered in Latham, New York, USA. It also has facilities throughout the country, in Washingtong, Spokane, and another in Rochester, New York. their products feature a hydrogen storage system that has advantages over lead-acid batteries in terms of recharge time.
FuelCell Energy Inc. is a designer, manufacturer, operator, and service-provider of Direct Fuel Cell power plants. It was established in 1969 and its headquarters are currently in Danbury, Connecticut, USA but it operates in more than 50 locations globally. Their technology is complementary to solar and wind energy. They have commercial customers like universities, municipalities, utility companies, and others.
ITM Power PLC, headquartered in Sheffield, England, United Kingdom, is an energy storage and fuel company that was established in 2001. They are the first hydrogen company listed in the London Stock Exchange. Apart from that, another point of pride is they own the world;s largest eelctrolyser production factory.
Founded in 1927 in Oslo, Norway, Nel ASA, is a premier global renewable energy solutions provider that produces, stores, and distributes hydrogen to its valued clients. Their primary products are hydrogen production plants that cater to industry and energy application, alike. They also cater to the transport sector through hydrogen fueling stations, and power-to-power or power-to-gas solution for renewable industries.
Headquartered in Ball Ground, Georgia, United States is Chart Industries. It is a global company involved in the design and manufacturing of equipment used in producing, storing, and distribution of hydrocarbon and industrial gases. Besides its operations in the USA, Chart Industries also has facilities throughout Australia, Asia, and Europe.
Top, biggest & largest energy storage companies 2023(Lasted & Rated)
The increase in demand for energy storage that spiked especially in 2022 has companies to also increase their production and operations. Takomabattery sheds light on some of the top energy storage companies in 2022.
#1 Tesla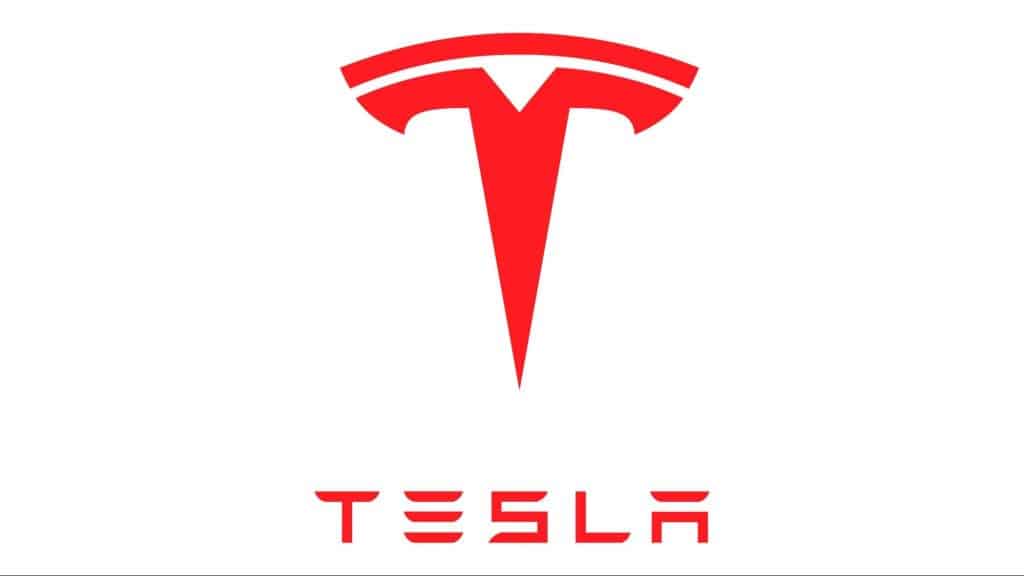 The 866.389 billion dollar company, Tesla, was established in 2003 and is currently headquartered in Austin, Texas, USA. Its electric vehicles are the first to use lithium-ion batteries.
#2 Sonnen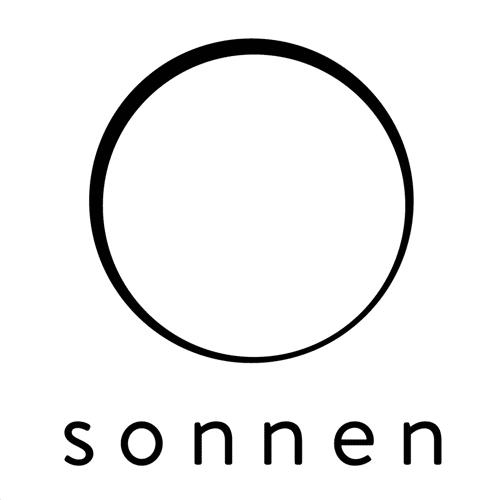 Sonnen GmbH is a 180 million-dollar company based in Wildpoldsried, Oberallgäu, Germany. It was established in 2010 and provides an indoor and outdoor 10kWh lithium ion phosphate home battery system.
#3 LG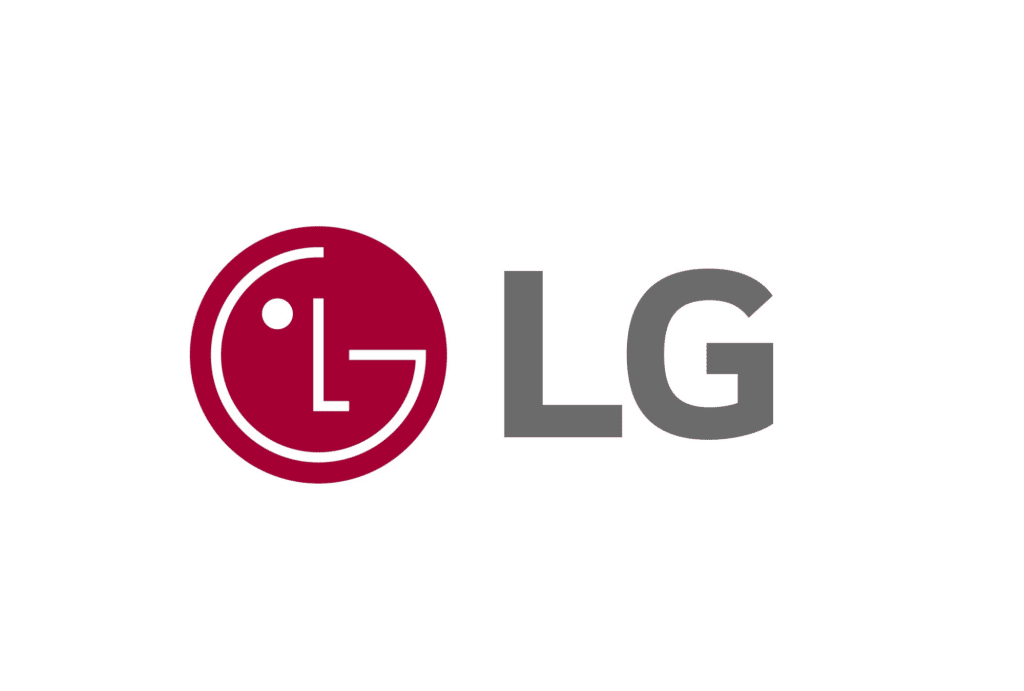 LG is a known brand established in 1958, currently headquartered in Seoul, South Korea. It has an annual revenue of around 5.424 billion USD from products including lithium-ion batteries.
#4 BYD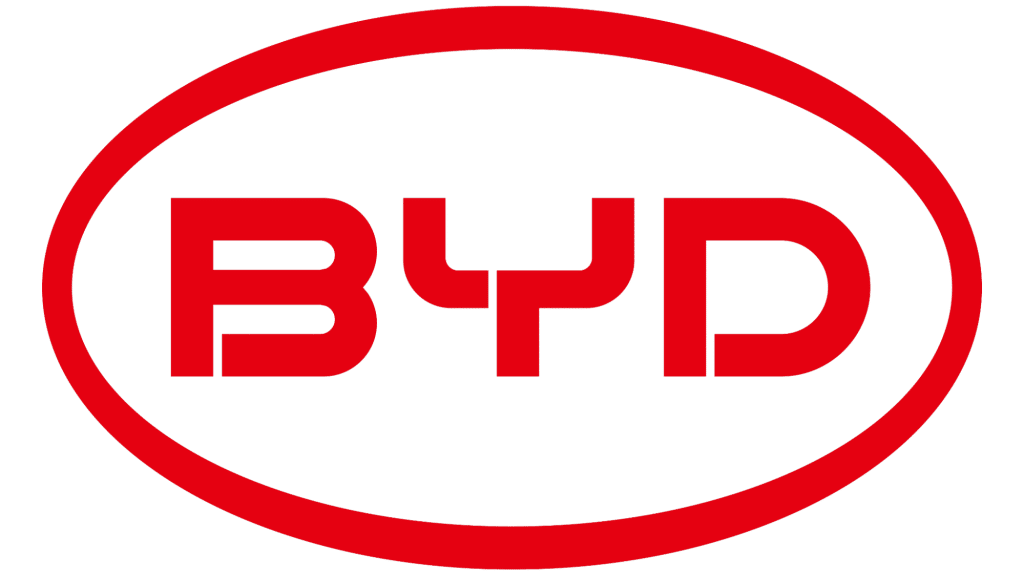 BYD's headquarters are in Shenzhen, China and was founded in 2003. It currently has an annual revenue of 653.930 billion RMB earned from products, of which LFP is premiere.
#5 Solar Edge

SolarEdge was established in 2006 with its headquarters in Herzliya, Israel. It earns an annual revenue of 16.537 billion USD from its various products including photovoltaic systems (PV).
best battery storage company
Sunly Power is an energy storage company based in Zhuzhou, Hunan, China that was established in 2012 and has since been a premier supplier of battery-related products of global brands. Their products include Home Energy Storage, Portable Power Stations, Power Lithiu Ion Batteries, Lithium Battery products for lighting, industrial, medical, security applications and many others.
The company upholds the ISO9001 quality system and the national military standard system's dual quality system process which ensures their products' quality.
top 10 energy storage companies(2019-2021)
Top, biggest & largest energy storage companies 2019
#1 Cypress Creek

Cypress Creek Renewables is a solar energy generation and storage company based in Santa Monica, California, United States. It was established in 2014 to develop and operate solar energy systems.
#2 PECO

Peco is a Philadelphia, Pennsylvania, USA – based company that was founded in 1881. It is a subsidiary of Exelon and provides electricity to 1.6 million customers in their area.
#3 CMS Energy

Based in Jackson, Michigan, USA, CMS Energy is an energy company that provides electricity and natural gas to what now is 6 million customers. The company started operating in 1886.
#4 Connecticut Light and Power Company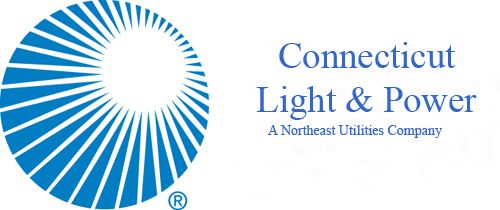 Connecticut Light & Power operates as Eversource and was established in 1927 in Berlin, Connecticut, USA. It has a revenue of 3.64 billion dollars and serves 1.2 million customers.
#5 Pacific Gas and Electric Company (PG&E)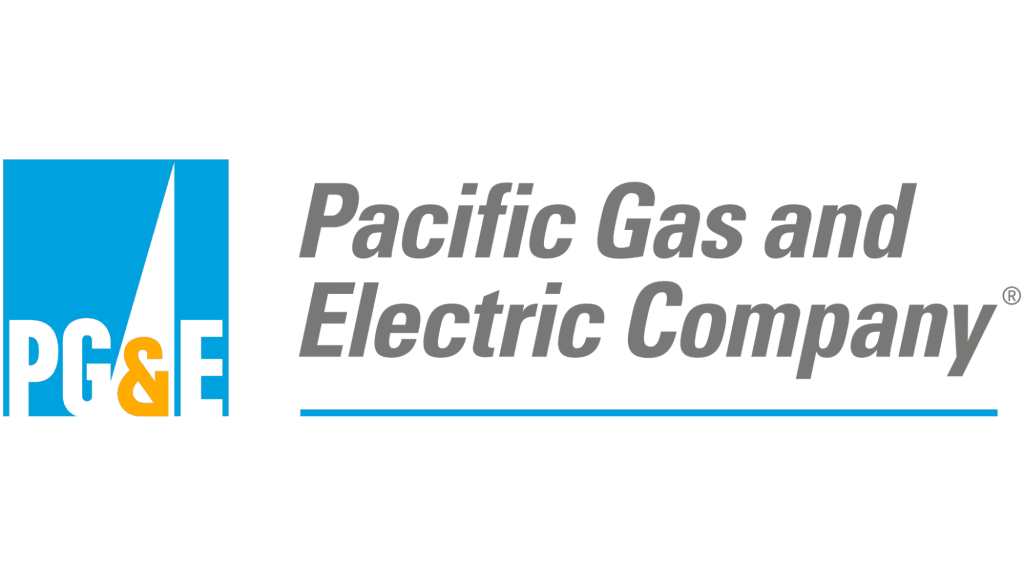 PG&E was established in 1905 and is headquartered in San Francisco, California, USA. It is one of the biggest natural gas and electric utility companies in the U.S.
#6 CPS Energy

CPS Energy is one of the best and is the largest municipally-owned electric and natural gas company in the U.S. It was established in 1942 in San Antonio, Texas.
#7 NV Energy

NV Energy was established in 1928 in Reno, Nevada, USA but is currently headquartered in Las Vegas, Nevada. It provides natural gas and electric services to its 1.3 million customers.
#8 DTE Energy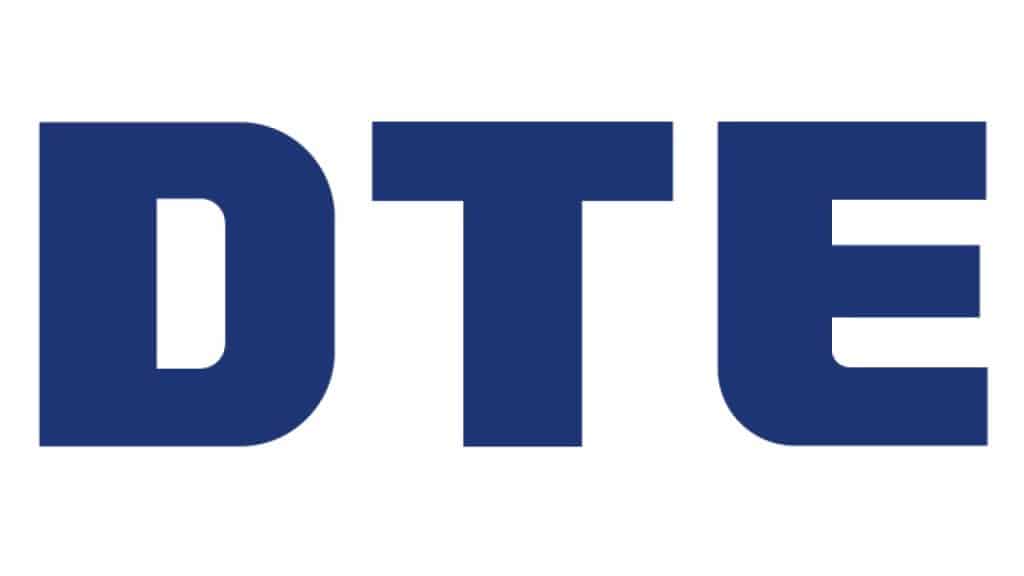 DTE is a diversified energy company based in Detroit, Michigan, USA. It was established in 1849 and now serves over 3 million residential, commercial, and industrial customers throughout Michigan.
#9 Entergy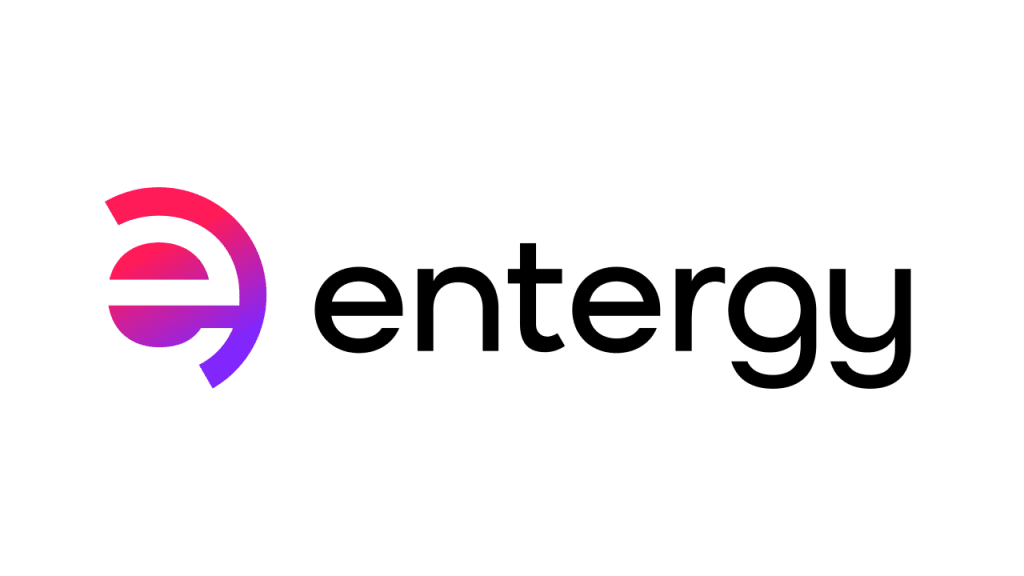 Entergy is a Fortune 500 company based in New Orleans, Louisiana, USA that was established in 1913. It provides electric and gas service to its over 3 million customers.
#10 AES Corporation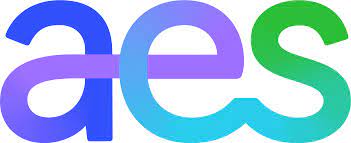 AES Corporation, a global Fortune 500 company, was established in 1981 and is currently headquartered in Arlington, Virginia, USA. It now generates and distributes electric power in 15 countries.
Top, biggest & largest energy storage companies 2020
#1 Duke Energy

Established in 1904, Duke Energy is a natural gas and electric power company that is currently headquartered in Charlotte, North Carolina, USA where it serves its 7.2 million customers.
#2 Georgia Power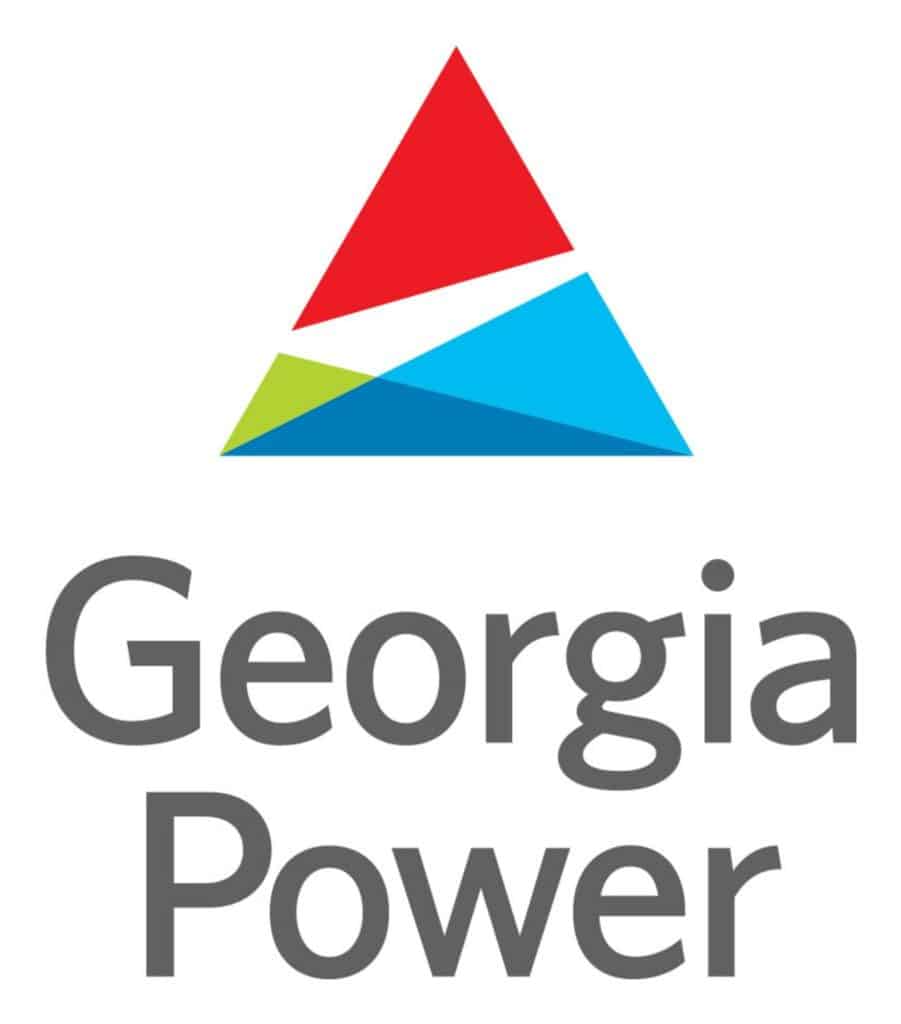 Georgia Power, headquartered in Atlanta, Georgia, USA, is a electric utility established in 1945. It serves over 2.4 million customers in the state of Georgia.
#3 National Grid
The National Grid United States' headquarters is in Waltham, Massachusetts where it supplies energy to over 20 million people throughout Massachusetts, Rhode Island and New York.
#4 Austin Energy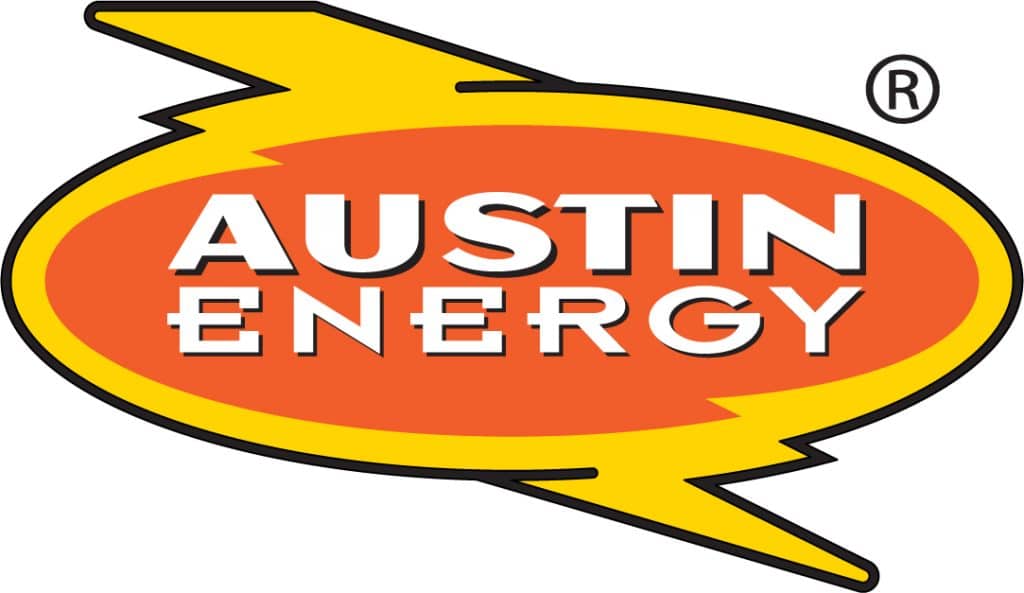 Austin Energy from Austin, Texas, USA is a public utility company established in 1895. It provides power to over 1 million residents from biomass, solar, and wind energy sources.
#5 Xcel Energy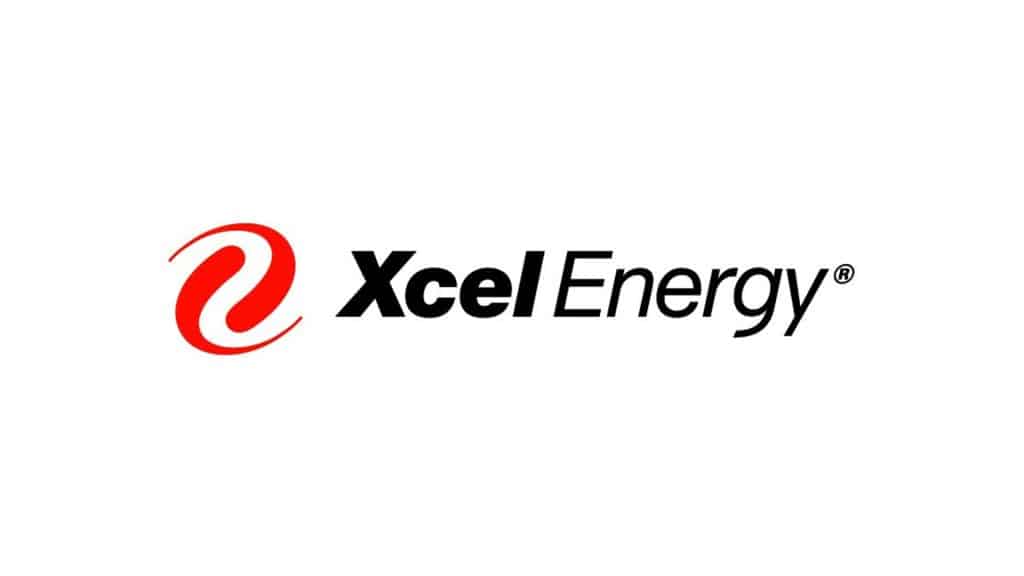 Xcel Energy is based in Minneapolis, Minnesota, USA and was established in 1909. They provide electricity to over 3.7 million customers and natural gas to over 2.1 million.
#6 Invenergy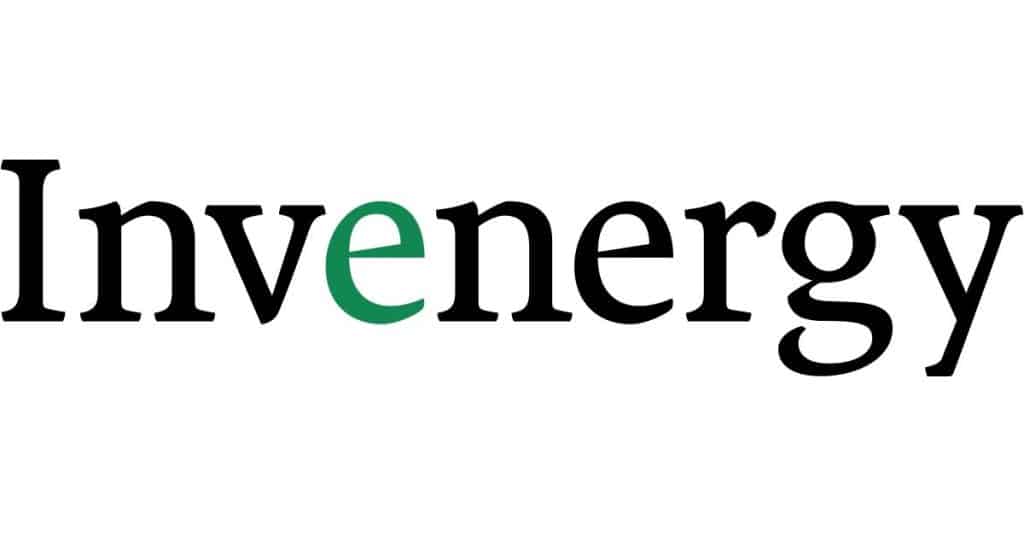 Invenergy is a 3 billion-dollar equity company based in Chicago, Illinois that was established in 2001 to provide power generation and energy storage solutions from solar, wind, and natural gas.
#7 Eversource Energy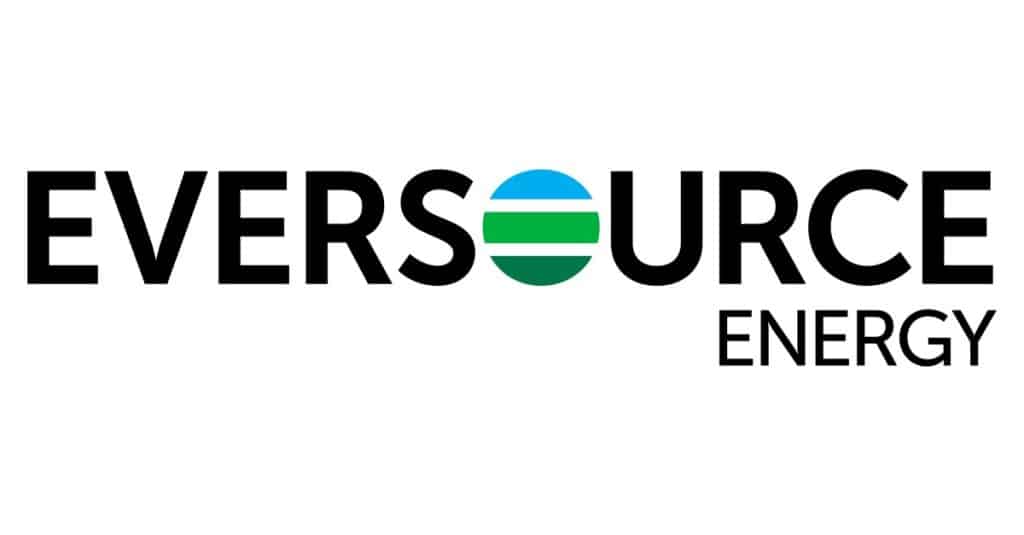 Eversource Energy is another Fortune 500 energy company that serves over 4 million customers throughout Connecticut, Massachusetts, and New Hampshire. It's headquartered in Hartford, Connecticut, USA and established in 1966.
#8 RES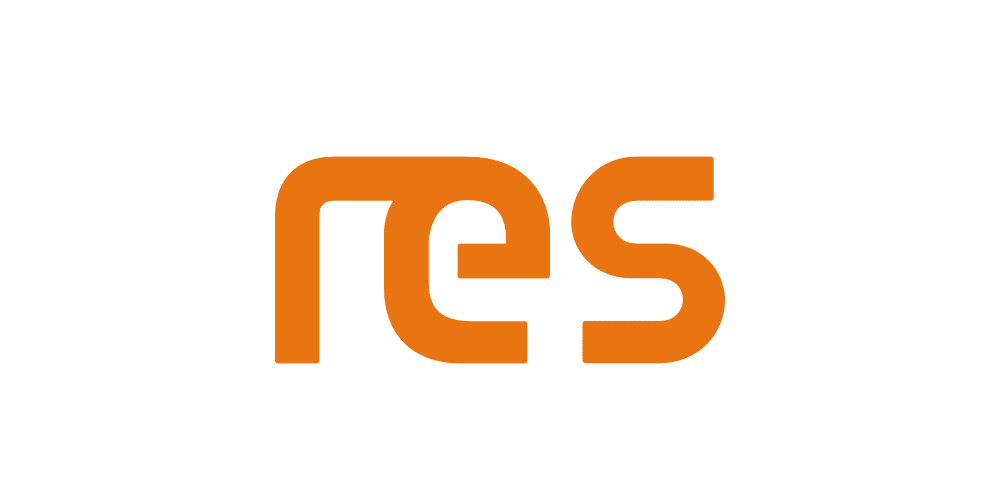 Established in 1981, RES is a renewable energy company based in Hertfordshire, England, UK. It provides low cost renewable energy in different locations in around 11 countries worldwide.
#9 LG Chem

Headquartered in Seoul, South Korea, LG Chem Ltd. or LG Chemical, is the largest Korean chemical company. It was established 1947 and offers optimized energy storage solutions using innovative technology.
#10 Samsung SDI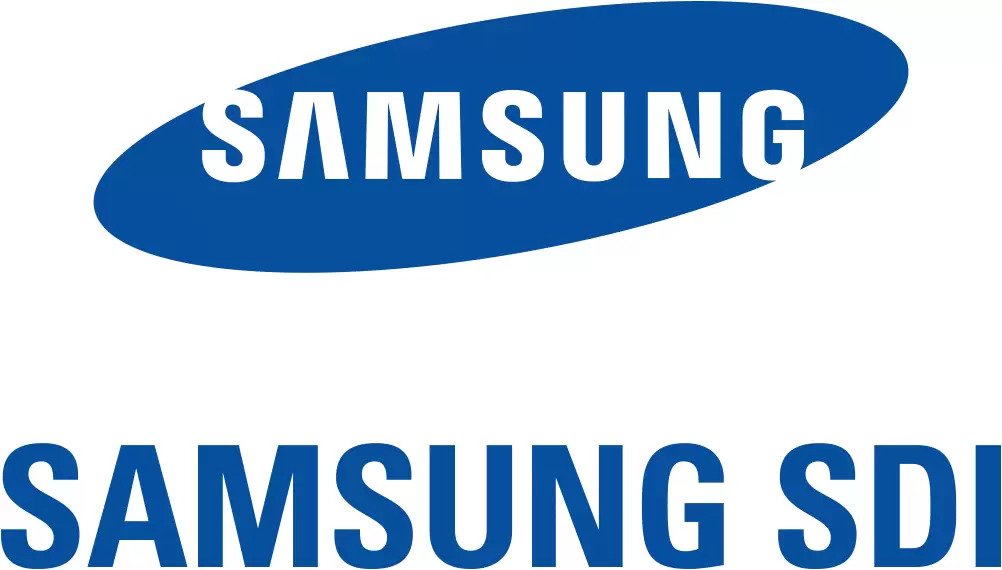 Samsung SDI Co., Ltd. was established in 1970 and is headquartered in Gyeonggi-do, South Korea. It is an electronic materials and battery manufacturer that is known globally for its products.
Top, biggest & largest energy storage companies 2021
#1 CATL

CATL, also known as Contemporary Amperex Technology Co., Limited, is a world-renowned lithium battery company. It is headquartered in Fujian, China and is the top battery manufacturer in the country.
#2 EVE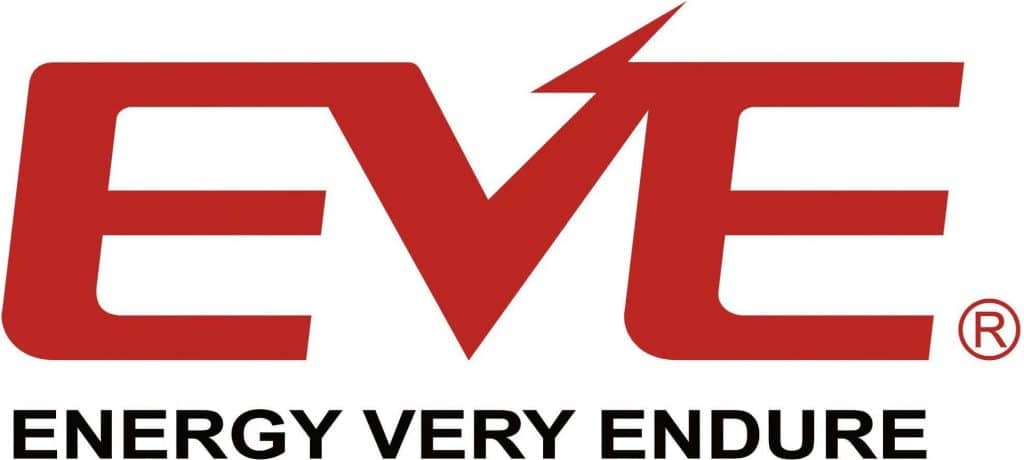 EVE Energy Co., Ltd was established in 2001 and is based in Guangdong, China. It is a global lithium battery company that is one of China's top 3 energy suppliers.
#3 Pylontech

Founded in 2009, PylonTech or Pylon Technologies Co., Ltd., is a battery manufacturing company based in Shanghai, China produces batteries with the use of power electronics and electrochemistry expertise.
#4 Gotion High-tech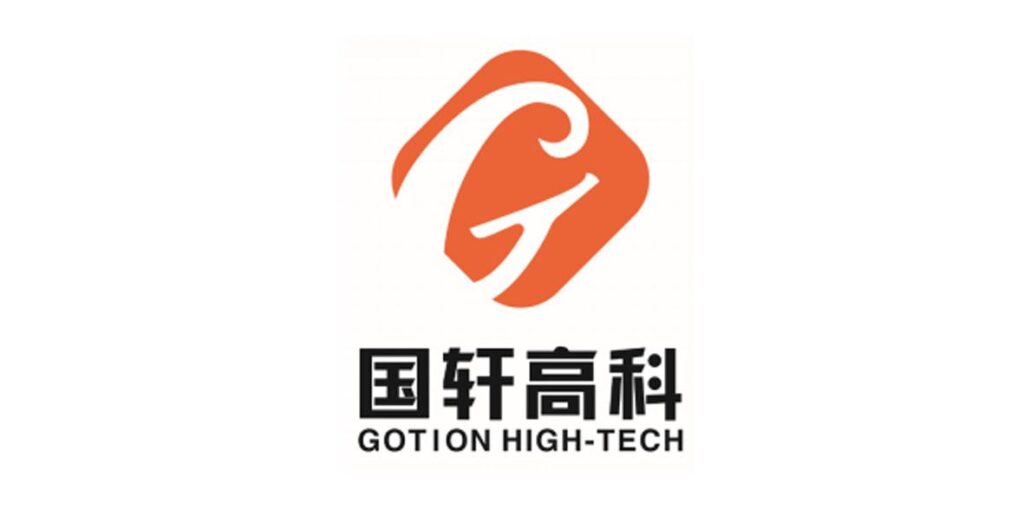 Gotion High-tech Co. Ltd. is a company based in Anhui, China that was established in 2006. The company specializes in batteries for New Energy Vehicles, energy storage, and other applications.
#5 Sunwoda Energy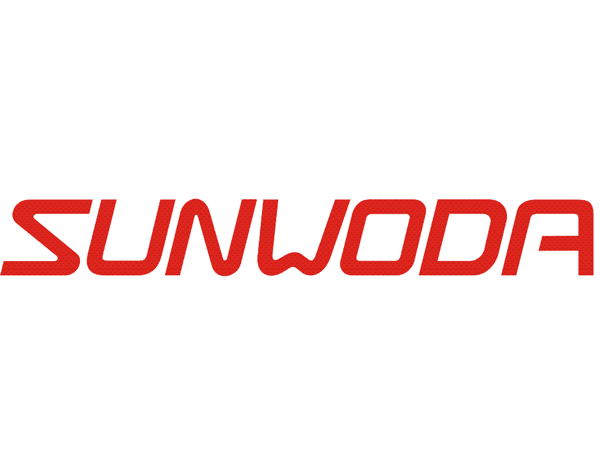 Sunwoda Electronic Co., Ltd. is an enterprise based in Shenzhen,China that was established in 1997. It is involved in the design, development, production, and distribution of lithium batteries.
#6 Narada

Founded 1994, Zhejiang Narada Power Source Co., Ltd. is a smart energy and energy storage entity in Hangzhou, China that specializes in lithium-ion and lead batteries, smart energy storage, etc.
#7 Envision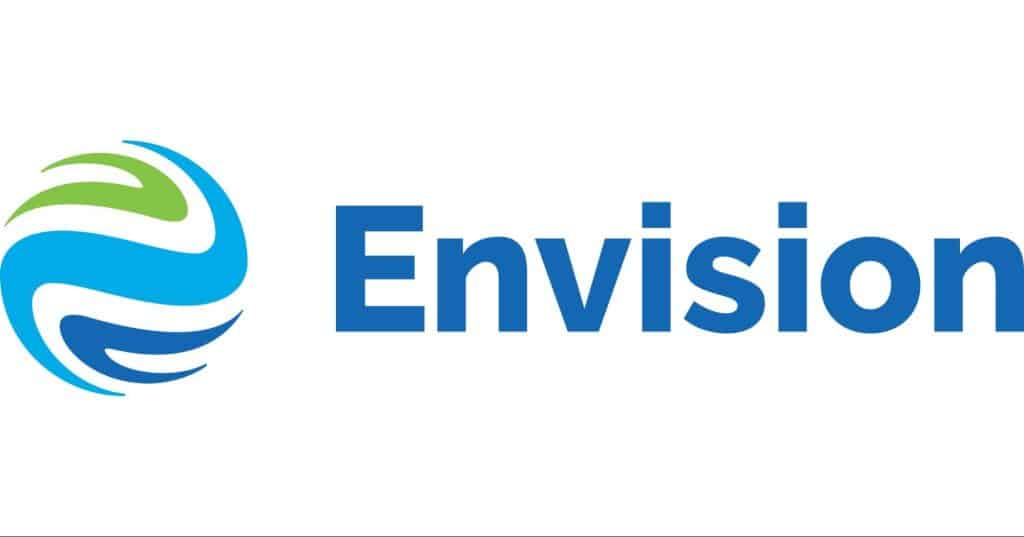 Envision Energy, a green technology company established in 2007 from Shanghai, China is a leader in the design and operation of energy storage systems, green hydrogen solutions, and wind turbines.
#8 CALB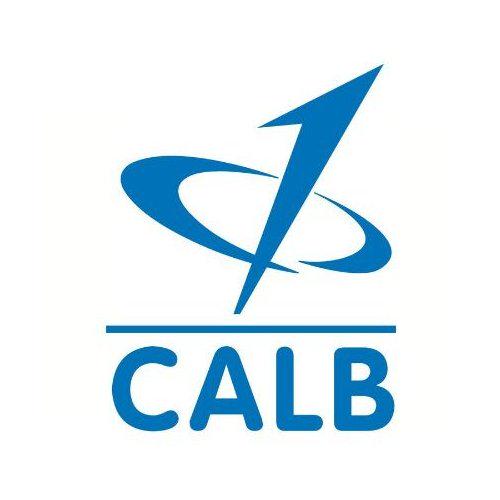 Founded in 2015, CALB from Luoyang, China, has been specializing in the development, manufacture, and sales of lithium batteries, battery-related products, and battery management globally.
#9 Cospower New Energy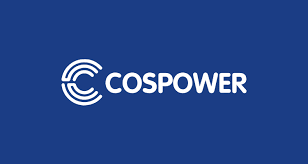 Dongying Cospower Technology Co., Ltd. is a pioneer designer and manufacturer of the LFP battery in China where it is headquartered. The company has been in business since the 1980s.
#10 Topband

Shenzhen Topband Co., Ltd. was established in 1996 and is now based Shenzhen, Guangdong, China. It is a leader in innovative energy solutions due to its R&D and technology.
top energy storage companies: In Summary
There are different strengths from the top energy storage companies depending on the energy source, location of business, storage method, and area of expertise. The best energy storage company for your need depends on a specific criteria and this comprehensive list contains the necessary details and the best options.